Physician Integration Approaches

Wednesday, October 5, 2016 from 6:00 PM to 9:00 PM (EDT)
Event Details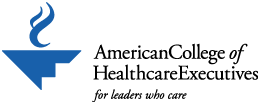 ---
Please join HLNY for our next event - Physician Integration Approaches. 1.5 Face-to-Face credits will be offered at this event.
There is a broad spectrum of physician-hospital alignment options, from informal relationships that include physician advisory committees or collaborating on billing to structured reimbursement contracting arrangements to more integrated joint venture partnerships on services up to acquisition of the practice and employment options.
Each integration approach along the spectrum serves the purpose of linking physicians and hospitals together and aligning incentives toward common goals. This program explores the continuum of traditional physician-hospital integration models, the latest innovated approaches, and asks the panelist to speak on the strengths and weaknesses of each. 
We will cover the following topics:
• Key influences that are driving physicians and hospitals to align 
• Collaboration models, successes and failures
IPAs, PHOs, other contracting models 

Imaging centers, surgery centers, other service joint ventures

Employment models and incentive agreements 
• Primary care collaborations vs. specialty care collaborations 
Agenda:
6:00 – 7:00      Networking Reception
7:00 – 8:30      Panel Discussion
8:30 – 9:00      Networking and Coffee
Moderator: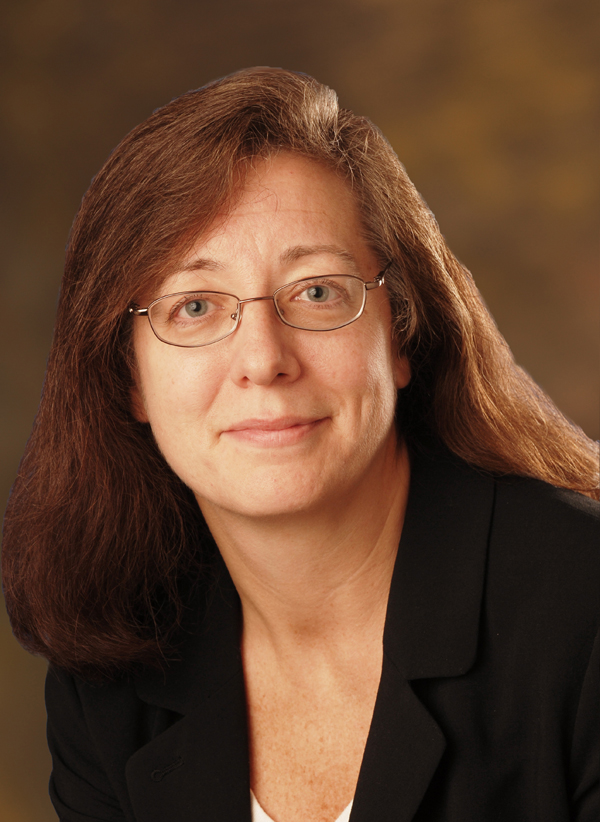 Linda S. Efferen, MD, MBA, FACP, FCCP, FCCM
Vice President and Medical Director, Office of Population Health/ Suffolk Care Collaborative
Dr. Efferen is currently Medical Director, Office of Population Health / Suffolk Care Collaborative and Professor of Clinical Medicine at Stony Brook Medicine.  She came to Stony Brook from South Nassau Communities Hospital, where she served as Senior Vice President & Chief Medical Officer and Clinical Professor of Medicine at Hofstra North Shore-LIJ School of Medicine. Prior to that, she was affiliated with the NSLIJ Health System as Associate Chair in the Department of Medicine at Long Island Jewish Medical Center after serving as Division Chief for Pulmonary and Critical Care Medicine at SUNY Downstate. A member of many professional organizations, she has held leadership positions at the local, state and national levels. 
A graduate of Fordham University and the Sackler School of Medicine in Tel Aviv, Israel, Dr. Efferen is board-certified in internal medicine, pulmonary disease, critical care medicine and palliative care. She has received numerous awards/honors, including a spot in the 2010 class of LI Business News' Long Island's Top 50 Business Woman and has been listed in Becker's Hospital Review of the top "130 Women Hospital and Healthcare Leaders to know" and "100 Chief Medical Officers to know," Consumers Research Council of America's Guide to America's Top Physicians, Castle Connolly's Top Doctors: New York Metro Area Guide, and Best Doctors' Best Doctors in America.
Panelists: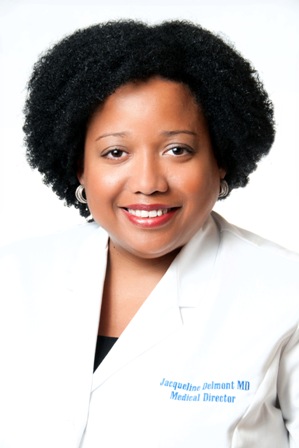 Jacqueline Delmont, MD, MBA
Delmont Medical Care
Dr. Jacqueline Delmont is a Board Certified Internist who has built a remarkable career serving low-income and underprivileged patient populations across Long Island and Queens.
Dr. Delmont established her private practice in the Freeport-Roosevelt area 15 years ago. Since then Delmont Medical Care (DMC) has grown into a thriving primary care outpatient organization, delivering efficient, high quality and culturally sensitive care to thousands of low-income, uninsured and underinsured patients. Presently DMC has 4 locations, three which are in federally-designated healthcare professional shortage area, all certified since 2008 as patient-centered medical homes level 3 by the National Committee for Quality Assurance, currently under 2014 standards. DMC manages 20,000 lives (60% Medicaid), with 12 primary care providers, several sub-specialties and 85 employees.
Between 2012 and 2015, Dr. Delmont became the Chief Medical Officer of Beacon Health Partners, a Long Island-based accountable care organization participating in the Medicare Shared Savings Program as well as three additional commercial contracts; Dr. Delmont was responsible for all care coordination, disease management, quality assurance and compliance activities. In addition, she was in charge of establishing and implementing clinical guidelines and patient-centered medical home (PCMH) transformation.
Besides her extraordinary medical career, Dr. Delmont has established herself as a healthcare consultant, specializing in process improvement, quality incentives, cultural sensitivity education, patient-centered medical home transformation, staff training and innovative staffing models. She is also a prolific lecturer and speaker, sharing her insights on a wide variety of health-related, women-related and community issues. In addition, Dr. Delmont is a frequent guest on television programs, rendering her expertise to minority communities nationwide.
With a vast knowledge of the current healthcare climate and with the support of a multifaceted and talented team, in January 2016 Dr. Delmont formed Access-Salud, a bi-lingual (Spanish/English) care management center that strives to be the link that connects patients and providers, streamlining communication before, during and in-between visits, supporting medical practices and hospitals in overcoming the challenges of adapting to value-based care.
Dr. Delmont was a recipient of the prestigious 2008 Women of Distinction Award and the 2009 Hispanic Heritage Award. Recently, she has been acknowledged with the Physician Hero category of the annual Healthcare Hero awards, sponsored by Long Island Business News. She was also recently nominated for the prestigious 2016 Modern Healthcare's 2016 Top 25 Minority and 50 Most Influential Physician Executives.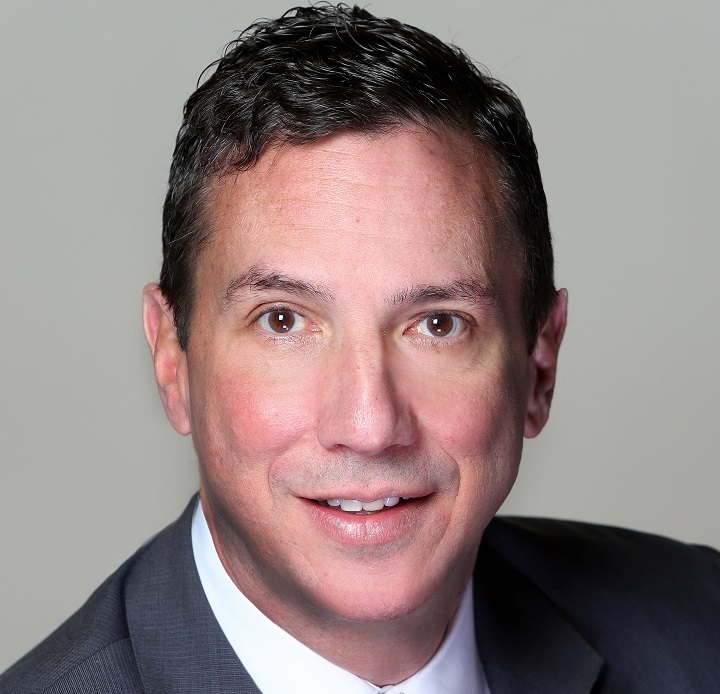 Mark Geller, MD
President and CEO, Nyack Hospital
Dr. Mark Geller was appointed President and Chief Executive Officer of Nyack Hospital in 2015.  Prior to that, he held the position of Chief Executive Officer at Hudson Valley Radiology Associates for over 17 years.  Dr. Geller had served Nyack Hospital in a number of leadership posts during his medical staff tenure including President of Medical Staff, Member of Performance Improvement and Credentials Committees, current Chair of Medical Executive with associated membership on the Board of Trustees, and the Nyack Hospital Foundation.
Dr. Geller has served in numerous leadership positions in the radiology industry including: Chairman of the Physician Advisory Board at RadNet, Inc. and Vice Chairman of the Physician Advisory Board at Radiologix, Inc.   He played a central role in the formation of American Physician Partners Management (APPM), a national radiology services company, which consolidated numerous radiology practices, imaging centers, and hospital joint ventures.
Named a NY Metro Top Doctor since 2001, Dr. Geller has also been recognized as the Nyack Hospital Physician of the Year in 2004 and a Hudson Valley Top Doctor since 2007.
Dr. Geller earned his Medical Degree from SUNY–Downstate and Bachelor of Arts in Philosophy from Duke University. He completed a Residency in Diagnostic Radiology at New York Medical College where he served as Chief Resident and has subspecialty training in Cross Sectional Imaging and Nuclear Cardiology. He holds Certification through the American Board of Radiology. 
A resident of Rockland County, New York since 1963, he and his wife have raised their family in the community served by Nyack Hospital.  The Geller's are active in numerous civic and charitable activities and plan to reside in Rockland County for the long term.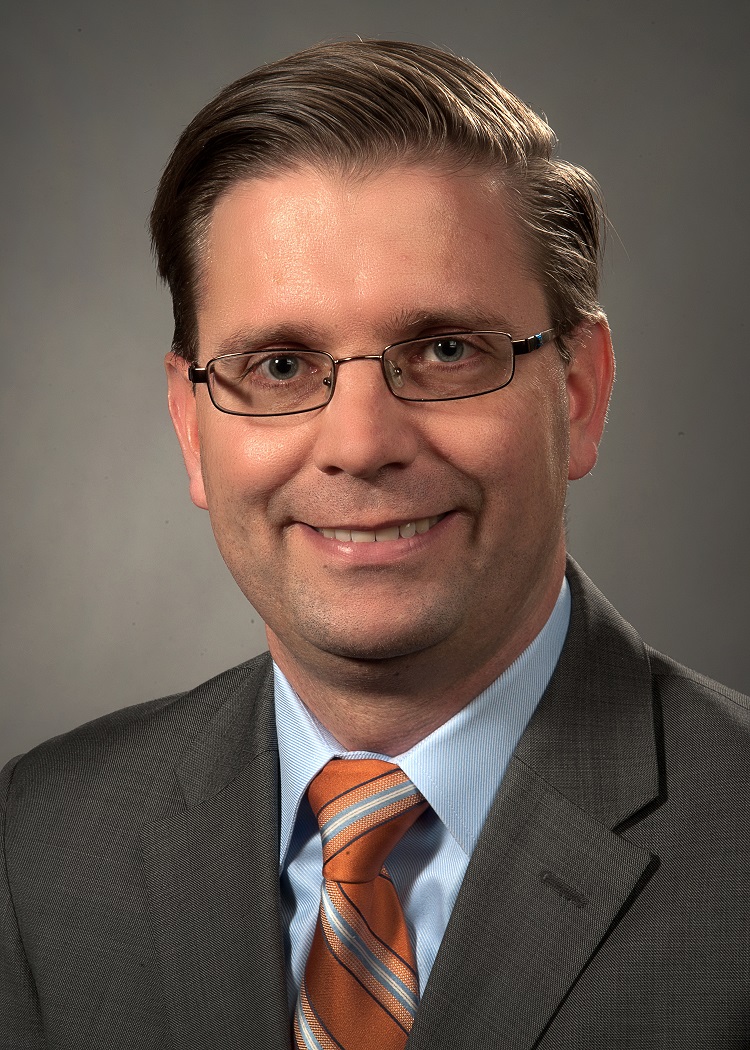 Kristofer L. Smith, MD, MPP
Senior Vice President and Medical Director, Northwell Health Solutions
Northwell Health
Dr. Smith started his academic career at Princeton University, majoring in sociology.  He earned his medical degree from Boston University School of Medicine and studied health policy at Harvard University's John F. Kennedy School of Government.  He completed a residency and chief residency in Internal Medicine at Mount Sinai School of Medicine in New York City.  In addition, he is board certified in Hospice and Palliative Care. He was an Assistant Professor and Assistant Program Director at the Mount Sinai Department of Internal Medicine before moving to Northwell Health to lead system-wide care continuum initiatives in the post-acute setting, as well as to direct the Advanced Illness Management program. Currently, an Associate Professor at the Northwell-Hofstra School of Medicine he is a Senior Vice President and the Medical Director for Northwell Health Solutions, Northwell's care management organization.
Active academically, Dr. Smith has published a number of papers on advanced care models for the frail elderly. He has been a co-investigator on a number of grants investigating the outcomes of high-intensity primary care programs.  He has been invited to give regional and national talks on health policy, the frail elderly, and the intersection of payment reform and clinical redesign.  He has worked with regional and national associations such as the Greater New York Hospital Association, the American College of Physicians, the Coalition to Transform Advanced Care, and the American Association of Home Care Medicine on health care reform.  He is the physician lead for a number of governmental demonstration projects including Medicare's Independence at Home, Bundled Payment for Care Improvement and the New York State Health Home.
Parking:
NORTH Parking Lot. A short walking distance away from School of Medicine to the South (as marked below).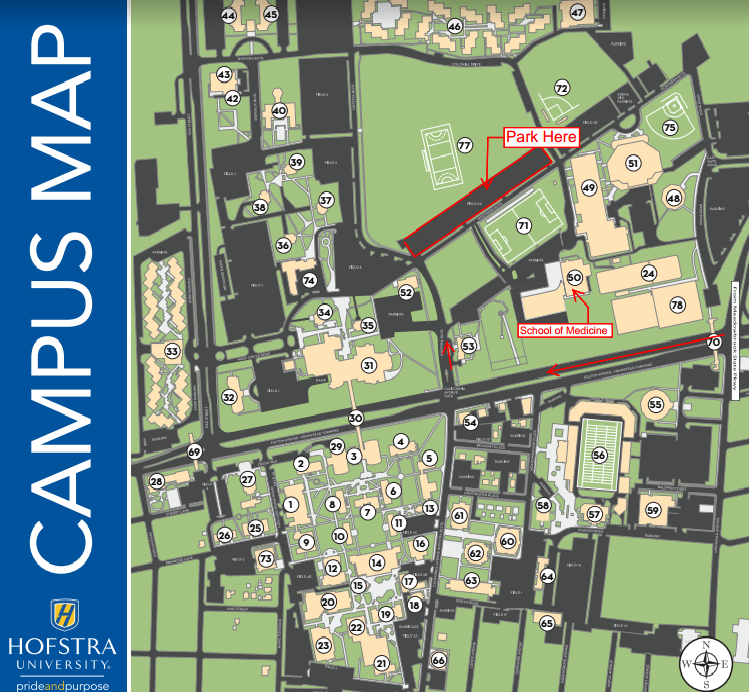 ---
**Due to limited seating for this event, please register early to reserve your spot.**
Photo/Video Disclaimer Policy: By registering for this event, you agree to allow HLNY to use any photograph/video taken at the event, without the expressed written permission of those included within the photograph/video. HLNY may use the photograph/video in publications or other media material produced, used or contracted by HLNY including but not limited to: brochures, invitations, books, magazines, websites, etc. 

Any person desiring not to have their photo taken or distributed must contact us of his/her intentions. HLNY may decide to remove the photo or conceal the identification of the individual in question.
 _________________________________________________________
This and all our programs and events are made possible by the generosity of our 2016-2017 HLNY Corporate Sponsors who are ardent supporters of the healthcare executive profession.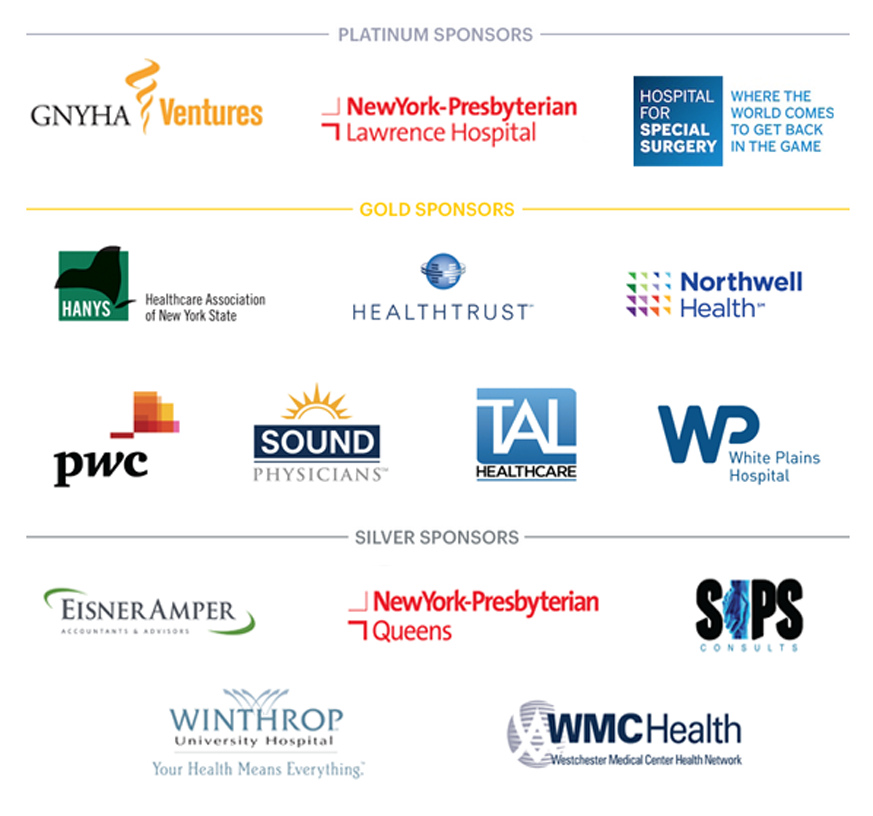 When & Where

Hofstra Northwell School of Medicine

500 Hofstra University
Hempstead, New York 11549


Wednesday, October 5, 2016 from 6:00 PM to 9:00 PM (EDT)
Add to my calendar
Organizer
Healthcare Leaders of New York
HLNY represents professionals who manage the business affairs of healthcare organizations throughout the New York Metropolitan area. No other professional association is more essential for meeting the career needs and interests of healthcare executives in New York State. The 1500+ members come together for networking and events, career advancement, professional enrichment, and continuing education. Our Leadership Team strives to make HLNY the pre-eminient organization for Healthcare Business Professionals in the Greater New York Area.
The HLNY Mission is to advance healthcare leadership and management excellence through professional enrichment and continuing education of our members. We support high ethical standards and conduct, and promote the mission of the American College of Healthcare Executives.
Through HLNY, ACHE members have access to local professional development and networking events, mentoring, and career services which include a jobs data bank and resume support.
Physician Integration Approaches