Physician-Hospital Integration in the 21st Century

Thursday, September 18, 2014 from 6:00 PM to 8:30 PM (EDT)
Event Details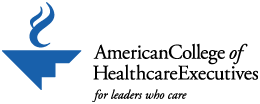 The relationship between hospitals and their medical staffs has changed throughout the years from independence to interdependence.  The current economic environment and healthcare reform have caused a reassessment of physician-hospital integration models. Healthcare reform promotes an expectation that better coordination of care will improve patient outcomes and community health status. With the movement away from fee-for-service payment and toward provider integration there is the belief that better coordination of care will slow healthcare costs by reducing duplication of services, hospital readmissions, and inappropriate use of the emergency department.  
Strategies to integrate physician and hospital interests are a necessary component to providing quality care and the achieving economic goals for both parties. The degree of integration varies from minimal to full integration or full employment.  This program explores physician-hospital integration models and has panelists address their successes and challenges in the process.
AGENDA: 
6:00 PM - 7:00 PM     Registration and Networking
7:00 PM - 8:30 PM     Panel Discussion and Q&A
MODERATOR: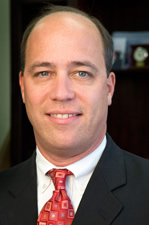 Michael J. Fosina, MPH, FACHE
Senior Vice President, New York-Presbyterian
Chief Operation Officer, NYP/Lower Manhattan Hospital
ACHE Regent - New York
 
Mr. Fosina is the Senior Vice President of New York-Presbyterian and Chief Operating Officer of New York Downtown Hospital. Previously, he was Vice President and Executive Director of the Allen Hospital of New York-Presbyterian, a position he held since 2000.
Michael began his administrative career at the former New York Hospital and has over twenty-five years of health care management experience. For the past thirteen years, he served as Vice President and Executive Director of New York-Presbyterian/Allen Hospital. At NYP/Allen, he successfully led strategic clinical expansion, day-to-day operations, focusing on quality and patient safety, building relationships with staff, physicians and the community and maintaining the Hospital's financial and operational strength. Prior to this, Michael was the Director of Integration and Accreditation for the newly merged New York-Presbyterian Hospital, in that role he help integrate the campuses and coordinated the first Joint Commission and Title 18 survey for the new entity.
Michael received his undergraduate degree from the University of Delaware and his master's degree from the Columbia University School of Public Health. He is Board Certified in Healthcare Management, and a Fellow in the American College of Healthcare Executives. In addition, he was a Health and Aging Policy Fellow and Congressional Fellow. He is a member of numerous community organization boards and has received several community service awards. 

PANELISTS: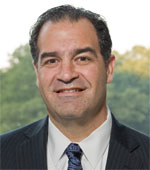 Larry Beilis, MHA
Chief Financial and Administrative Officer, Department of Surgery
Executive Director, Columbia HeartSource  
Columbia University Medical Center
Mr. Beilis is the Chief Financial and Administrative Officer for the Department of Surgery at Columbia University Medical Center and the Executive Director of Columbia HeartSource. Mr. Beilis has over 18 years of executive management and expansive expertise in operations management, business economics, hospital information systems and consulting for hospitals on programmatic development and other various practice development projects.
Mr. Beilis applies his expertise in faculty practice strategies and program management in academic institutions, community hospitals, and private practices.  He has extensive experience in program development, operations, quality management, serviceline expansion, physician practice management, database architecture and implementation.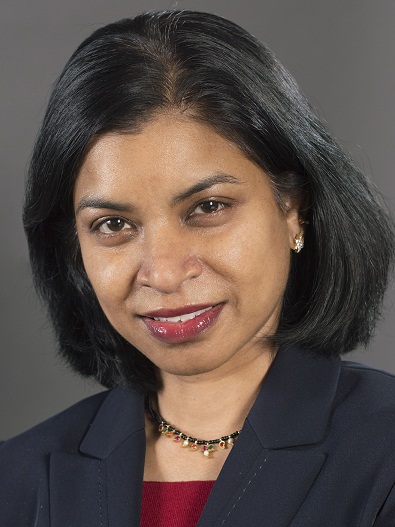 Vasantha Kondamudi, M.D., FAAFP, CAQG
 Vice President and Chief Quality Officer
The Brooklyn Hospital Center
Dr. Vasantha Kondamudi graduated in 1985 from the renowned Christian Medical College, Vellore, India. After working a short time in the West Indies, which included a post graduate training in OB & GYN in Jamaica and several positions in the Caribbean Islands, her path led her to Brooklyn, New York where she joined the Family Medicine Residency Program and subsequently graduated in 1997. She briefly worked as an attending in the Department of Family Medicine and then entered fellowship training in Geriatrics at New York University School of Medicine, from July 1997 until June 1998.
After graduating from the Geriatric Program in 1998, Dr. Kondamudi worked as an Attending Physician in the Division of Geriatrics, Department of Medicine in Montefiore Medical Center, Albert Einstein College of Medicine in the Bronx, New York. In October 1998, she returned to Brooklyn Hospital and was appointed as an Attending and Geriatrics Director in the Department of Family Medicine. At the Brooklyn Hospital, she quickly moved up the ranks from Attending to Medical Director, Associate Director of the Residency Program, Program Director and in July 2007 she was appointed Chairman. Her work as a Program Director has resulted in increasing the complement of the residency program, reducing citations and improving curriculum overall. As chairperson, she brought stability to the department with retention of key personnel and patients, recruited new faculty, and overhauling the billing and revenue collection processes, producing a 100% increase in collection and a vast improvement in the revenue collected.
She has served on various institutional committees, in the capacity, at times, of Chair or co-chair of several committees. Her exemplary work on these committees and exceptional work as a chairperson identified her as a candidate for the prestigious Walter Reed Medal awarded annually by The Brooklyn Hospital Foundation, which she received in 2008. Her continued work devising and implementing strategies to enhance patient volume, patient care services, revenue, and quality improvement initiatives further sealed her qualification as a chairperson. She also serves as a member of the Quality Committee of the Board of Directors of Health First since 2012.

On October 11, 2010, she stepped into a new role at TBHC as Vice President and Chief Quality Officer where she is now working to enhance the efforts to improve quality throughout the hospital. In this role she spearheaded implementation of patient centered medical homes, NCQA recognition of DPRP, Improvements in core measures lead TBHC to be the "top performer" in the nation and 2011 IPRO Quality Award, Medicaid Quality Improvement Agent for New York State (Implementation of PCMH-NCQA recognition) among the others.
With over 25 years of clinical, academic, and administrative experience, her vision is to lead a competent, caring, compassionate team of family physicians to provide comprehensive, continuous, quality care to Brooklyn and the surrounding communities.
As an independent chartered Chapter of the American College of Healthcare Executives, the Healthcare Leaders of New York is authorized to award 1.5 hours of ACHE Qualified Education credit toward advancement or recertification in the American College of Healthcare Executives.
Participants in this program who wish to have it considered for ACHE Qualified Education credit should list their attendance when they apply to the American College of Healthcare Executives for advancement or recertification.
---
**Due to limited seating for this event, please register early to reserve your spot.**
Photo/Video Disclaimer Policy: By registering for this event, you agree to allow HLNY to use any photograph/video taken at the event, without the expressed written permission of those included within the photograph/video. HLNY may use the photograph/video in publications or other media material produced, used or contracted by HLNY including but not limited to: brochures, invitations, books, magazines, websites, etc. 

Any person desiring not to have their photo taken or distributed must contact us of his/her intentions. HLNY may decide to remove the photo or conceal the identification of the individual in question.
 _________________________________________________________
This and all our programs and events are made possible by the generosity of our 2014-2015 HLNY Corporate Sponsors who are ardent supporters of the healthcare executive profession.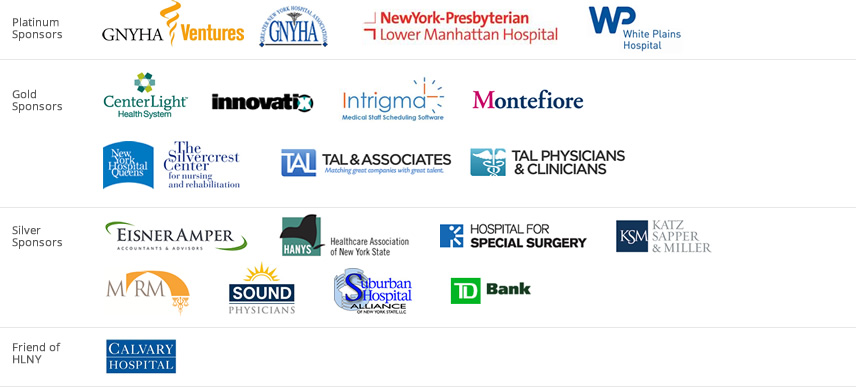 When & Where

The Griffis Faculty Club at Weill Cornell Medical College
521 East 68th Street
New York, NY 10065


Thursday, September 18, 2014 from 6:00 PM to 8:30 PM (EDT)
Add to my calendar
Organizer
Healthcare Leaders of New York
HLNY represents professionals who manage the business affairs of healthcare organizations throughout the New York Metropolitan area. No other professional association is more essential for meeting the career needs and interests of healthcare executives in New York State. The 1500+ members come together for networking and events, career advancement, professional enrichment, and continuing education. Our Leadership Team strives to make HLNY the pre-eminient organization for Healthcare Business Professionals in the Greater New York Area.
The HLNY Mission is to advance healthcare leadership and management excellence through professional enrichment and continuing education of our members. We support high ethical standards and conduct, and promote the mission of the American College of Healthcare Executives.
Through HLNY, ACHE members have access to local professional development and networking events, mentoring, and career services which include a jobs data bank and resume support.
Physician-Hospital Integration in the 21st Century