Physical,Emotional,Financial Wellness:HOW Busy Women can Implement Change
Actions and Detail Panel
Physical,Emotional,Financial Wellness:HOW Busy Women can Implement Change
Tue, January 10, 2017, 11:30 AM – 1:00 PM EST
Description
Physical, Emotional, Financial Wellness: HOW Busy Women can Feasibly Implement Change.
Wellness is multidimensional- beyond just getting fit, or losing weight. We want to give busy women digestible ways of HOW to improve their financial, emotional, and physical wellness in this speaking event. Many women know what they should do, but few know HOW they should do it and HOW to implement the various aspects of wellness into their lives. So this event will focus on HOW women can make real change toward being their best selves, beyond just physical health but also emotional and physical. Everything works better when you work better!

Kick off the New year well, take some time to better yourself, and join us for this amazing and free event with our panel of experts.
Light lunch and refreshments to be served
This event is organized by: PhysioFit Mobile Med Gym
Event Location: The Bellevue Philadelphia, 200 S Broad St #700, Philadelphia, PA 19102- Greater Philadelphia Chamber of Commerce
When: Tuesday, January 10, 2017 from 11:30-1:30. Doors open at 11: 00am
Panel of Speakers Include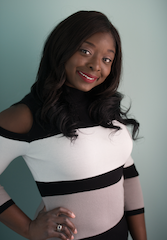 Dr. Tito Ogunsola- Smith- Speaking on Physical Wellness: HOW to Implement Physical Wellness in your Work Day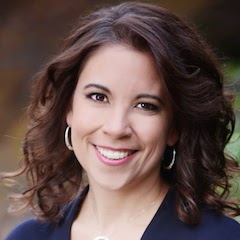 LeeAnn Mallorie- Speaking on Emotional Wellness: The Intersection of Wellness and Leadership, and HOW to Stop "Energy Leaks"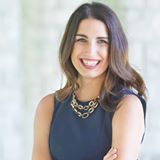 Jenn Bravo, CFP- Speaking on Financial Wellness: the Components to Building Wealth and HOW to make real finacial progress
Bios
Dr. Tito, CEO of PhysioFit Mobile Med Gym and Concierge Physical Therapy& Wellness. She is a Doctor of Physical Therapy, Orthopedic Certified Specialist by the APTA, Athletic Trainer, and Certified Wellness Coach. Dr. Tito currently treats and consults through out the Philadelphia area for both indivudials and companies in teh ares of phyiscal rehabilitaation, ergonomics, job analysis, wellness, and injry prevention. She has a passion for helping people achieve their rehabilitation, health and wellness goals. Dr Tito's aim is to help others live the lives that they want through physical exercise and activity. She wants to help others understand that achieving fitness and wellness doesn't have to be daunting, it can be fun and it can be achieved through a combination of support, consistency, and having a resilient attitude.
LeeAnn Mallorie, CEO of Leading in Motion, is a dynamic facilitator of movement, conversation and culture change. Her passion is helping mission-driven leaders walk their talk, through body-based mindfulness practices. LeeAnn believes that lasting change starts in a leader's physical body, and has ripple effects in the communities and organizations they serve. LeeAnn is a graduate of the PENN Masters of Applied Positive Psychology program and is a certified Somatic Coach. Organizations impacted by her work include Nasa, Capital One, M&T Bank, Mattel, CGR, Artech Inc Taiwan, the Edna McConnell Clark Foundation, Ford Foundation, the US Naval Air Systems Command. LeeAnn is also a Certified Nia Technique & Dancing Freedom movement instructor.
Jennifer Bravo, CFP® is a financial advisor at Wechsler Marsico Simpson – an independent, privately held financial services firm. After spending the first part of her career, unfulfilled, on Wall Street, she now focuses on helping other women make smart choices with their money for themselves, their families and their businesses. It is her mission to help as many women as possible take control of their finances to prosper both personally and professionally. She has been a featured speaker for numerous organizations, including the National Association of Woman Business Owners, The WOMENomics® Forum, The Junior League of Philadelphia, and the Delaware County Bar Association, among others.
Date and Time
Location
Greater Philadelphia Chamber of Commerce
The Bellevue Philadelphia, 200 S Broad St
#700
Philadelphia, PA 19102