Physical Graph Hack Day #1
When and where
Location
iStrategyLabs 1630 Connecticut Ave NW Floor 7 Washington, DC 20009
Description
SmartThings and iStrategyLabs invite you to a "Physical Graph Hack Day" to introduce area developers & makers to the SmartThings platform, connect the area's innovators around physical hacking, and incent creative and innovative ideas and solutions that bridge the physical and the digital.
There will be 50 SmartThings developer kits available for use. If you want to take a kit delivered within a few weeks of the hack day, reserve it here for a discounted rate, or just use one for free for the day.
The best physical hacks of the day will win a free kit.
Designers, developers and makers only please. This is not an event for beginners.
Who:
50 Hackers + Makers + Designers from DC/MD/VA

What: Draft Agenda
Time
Activity
9:00 AM
Doors Open for Coffee & Bagels
10:00 AM
Intro + House Keeping
10:15 AM
Talk 1: Peter Corbett on building "Social Machines"

10:30 AM
Talk 2: SmartThings Platform Overview

10:45 AM
Session Selection
11:00 AM
Active Hacking
12:00 PM
Active Hacking
1:00 PM
Active Hacking + Lunch Served

2:00 PM
Active Hacking
3:00 PM
Active Hacking
4:00 PM
Active Hacking
5:00 PM
Huddle Up + Demos

6:00 PM
Exit
When:
Saturday February 9th from 9am to 6pm

Where:

iStrategyLabs, 1630 Connecticut Ave NW, Floor 7, Washington, DC 20009 (Map)
Sponsors: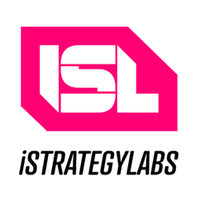 More info:
Check out the Smart Things Kickstarter Pitch here: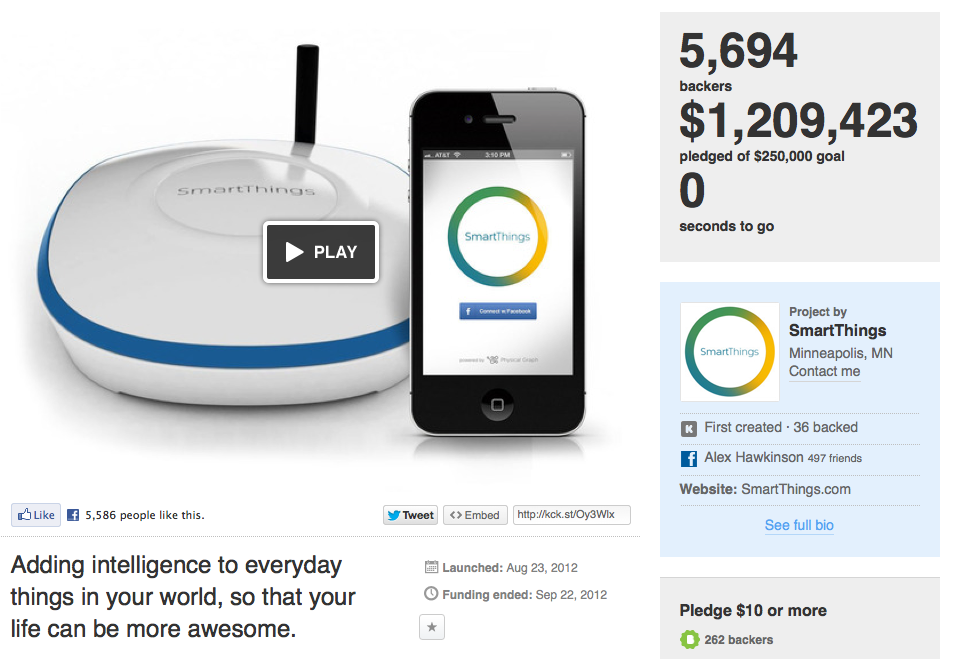 Check out iStrategyLabs Social Machines Projects here: