Description
A beautiful morning of movement, personal reflection, philosophy and energy work which culminates in the completion of the Level 1 Reiki Certificate.
The sessions will be both practical and relaxed as we explore the principles that guide the energetic healing practice of reiki and recieve attunements
It will be a shared experience where the timeless concepts of 'give and recieve' provide the foundation for all we do.
In its essence, reiki is a Japanese technique which involves the 'laying on of hands' to support stress reduction and contentment with life.
As is the case with all Phusion Living events, our learning will be complimented by the principles of conditional expression, a philsophy which brings to life spirtual truth in our natural world and one which has served businesses, schools, athletic organisations and individuals.
The last person I shared the reiki experince with commented, 'I just wish everyone could experience what I just did.'
And so we can.
Reiki is a great resource for those who would like to further enhance their ability to support the wellbeing of themselves and others.
This course would be useful for anyone who suspects they may have 'hot' or 'healing' hands, for those who would like to develop for parents or for anyone else who would like to have an extra strategy when it comes to helping those they care about - of any age - feel more relaxed and clear.
The location for this event will be the beautiful surrounds of 'Ingelara', which sits approximately 7km past Michelago if you are coming from the ACT.
A comprehensive manual will also be provided to support our learning and to provide ongoing direction and guidance after the event.
Please contact me via the button below if you have any questions about this event.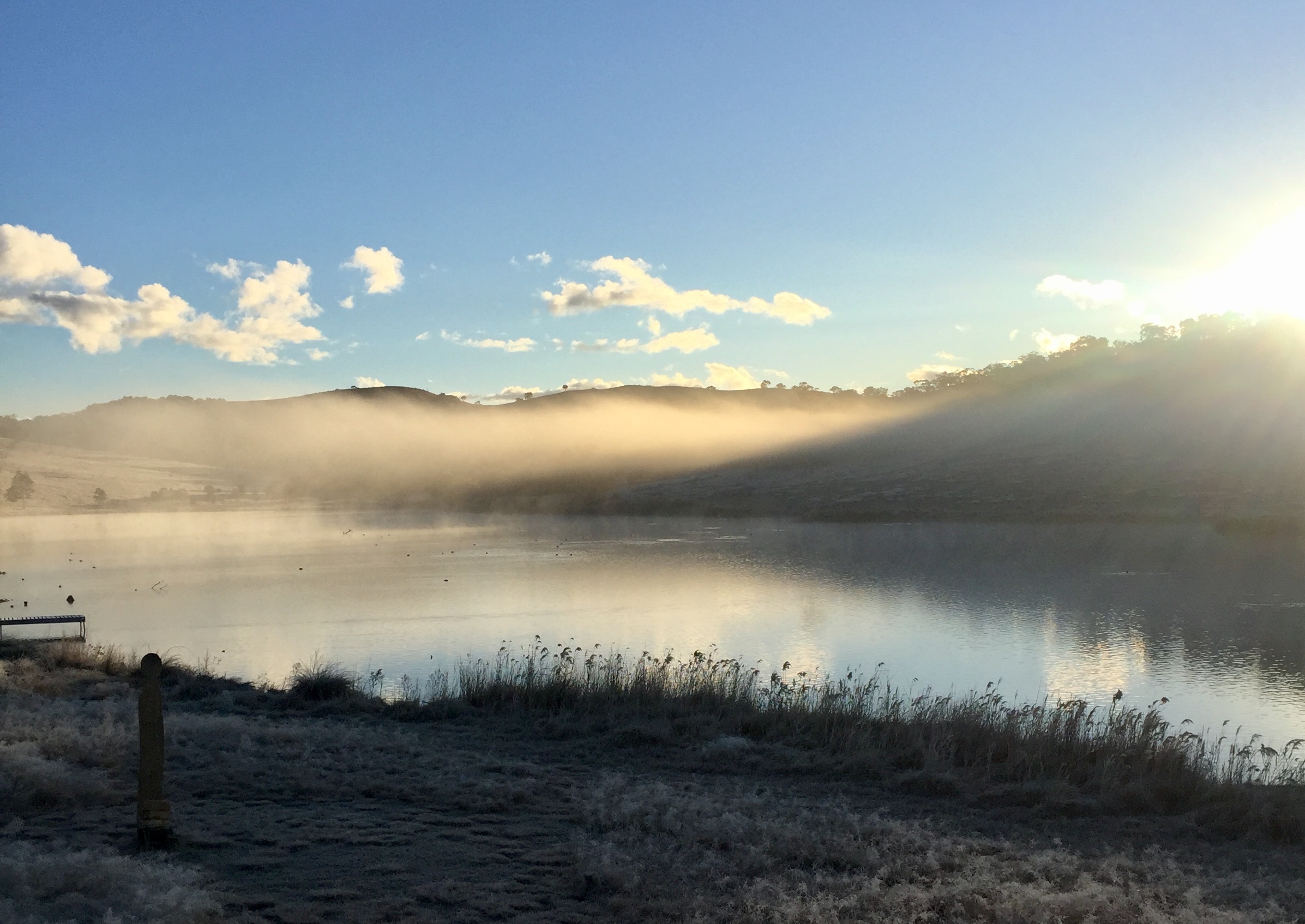 The sun rises at Ingelara.