Description
NEATEC presents a FREE, two-day workshop for 2-year and/or 4-year college professors. This hands-on training will provide an introduction to photovoltaic nanofabrication techniques and processes. A solar or photovoltaic cell is an electrical device that converts the energy of light directly into electricity by the photovoltaic effect. This workshop is offered at SUNY Polytechnic's Albany campus. Faculty will spend all of day 2 working in a clean room.
Attendees will be provided electronic copies of all workshop materials for optional use in their labs and lectures.
You will gain this knowledge and these skills

Basic principles of operation of a solar cell (photovoltaic) device

Understanding of solar cell fabrication process steps

Understanding of material processing and metrology techniques for solar cell manufacturing

Direct experience with cleanroom equipment and safety procedures

Knowledge of solar cell fabrication tools and evaluation of solar cell performance
Presented by:
Harry Efstathiadis Ph.D.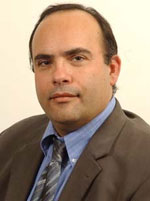 Dr. Efstathiadis is an Associate Professor at the College of Nanoscale Science & Engineering (CNSE) at State University of New York (SUNY) Polytechnic Institute. Over the past 15+ years, Dr. Efstathiadis' research has focused on science and technology of photovoltaics, thermoelectrics, thin film development, nanostructures, and devices.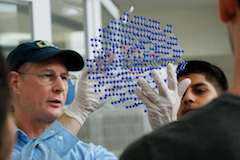 Stephen Stewart, Instructional Support Technician
Stephen Stewart is a part of Academic Engineering Support Group, SUNY Polytechnic Institute. He developed course matter and instructed a number of nanoscale science components both analytical and process for undergraduate, graduate and New York community college technology classes. Additionally, his academic work involves STEM outreach programs both foreign and domestic. His technical support frequently includes; selection and installation of new equipment, design and construction of prototype equipment and control systems, lab renovations with cost analysis and project management, and process support for our tenants and startup customers.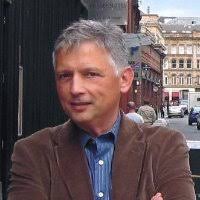 Iulian Gherasoiu, Ph.D.
Dr. Iulian Gherasoiu, Assistant Professor, SUNY Polytechnic Institute, College of Engineering, Utica, NY 13502. Dr. Gherasoiu has more than 10 years of experience in the synthesis and characterization of compound semiconductors for solar cell applications and sensors, through various epitaxial deposition/characterization methods.