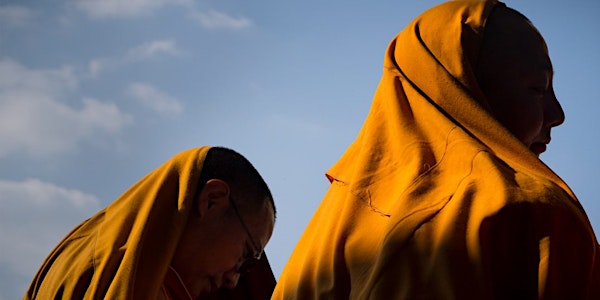 Photoville Brooklyn 2019 - Being Here Now-The Zen Photographic Experience
Be Here Now - The Zen Photographic Experience | Photowalk with David Butow
When and where
Location
Photoville Brooklyn - Leica Pavilion - Brooklyn Bridge Plaza 17-31 Water Street Brooklyn, NY 11201
About this event
Simplify the technicalities of photography to build and develop a connection with your subject in a photowalk with photojournalist David Butow. With decades of work as a photojournalist, David shares insight on how to closely observe and find compelling ways to communicate his visual experience. Afterwards, put theory and technique into practice as you explore the streets of Brooklyn. A selection of Leica cameras and lenses will be available on a first-come, first-served basis for use during this photowalk.
Win a Leica tote bag! Post an image made from your "Be Here Now" experience and follow @LeicaCameraUSA. Tag with #LeicaVille2019 and #ZenPhotography. Winner announced on 9/22 on @LeicaCameraUSA's Instagram Story.
Presenter Bio:
David Butow is a photojournalist who has worked on assignment in dozens of countries including disasters and conflict zones. In 2012 he switched gears, embarking on the project Seeing Buddha to photograph Buddhist rituals in Asia and the United States. Parts of that project have been published in National Geographic, The New York Times and Tricycle magazine.