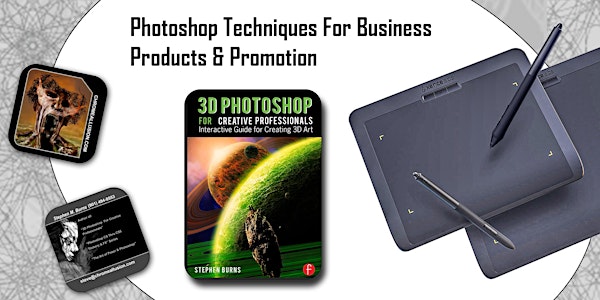 Photoshop Techniques For Business Products & Promotion
Photoshop Techniques For Business Products & Promotion ( Room P-2)
When and where
Location
West Hills College-Coalinga - 300 W Cherry Ln ( Room P-2) 300 West Cherry Lane Coalinga, CA 93210
About this event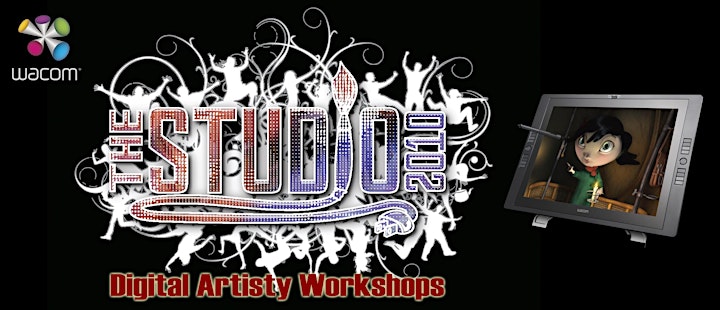 Note: Each class is recorded and registrants will receive the recordings.
This is both an in person event as well as an online workshop for those who are not local. Join digital artist and author Stephen Burns in this rare 4 day opportunity to take your digital skills to the next level to more effectively promote your business and events. Come to Room P-2.
An important aspect to being a business owner is our ability to represent who we are to the public to better sell our products, services and events. The obvious would be how to create business cards, brochures or fliers in preparation to send to the printers. But what about the ever-important rise of social media? How do we apply Photoshop skills for online and email marketing?
This workshop will address various compositional approaches to design eye catching promotional media using color, design layout, composition for social media and more.
Who Is this workshop for?
This class is for the age group from 15 years and up and approaches the subject of image and promotional content creation with Photoshop from a beginner level approach.
Daily Agenda
Day 1 – Using Layers to Edit Product Shots
Goal: If a client or photographer hands you a product photo to be used in a promotional campaign what do we do with it. You will learn various techniques on how to remove the subject from the background. You get exercises on working with various types of subjects like automobiles, people, portraits with frizzy hair, glass bottles, mechanical parts to name a few.
Day 2 – Creative Business Cards In Photoshop
Goal: There are so many different styles of business cards and they can be very creative. We are going to learn how to identify with the client and their products to create the most effective card for their business.
The class will look at traditional style to unusual shapes sizes and colors. We will then learn how to create the final vision using Photoshop.
Day 3 – Creating Brochures In Photoshop
Goal: If you thought that business cards can be creative then you are going to love researching and creating the various styles of brochures that a business may utilize. You will learn how to apply effects and other visual assets to tell a story about the product that will be represented.
Day 4 - Creating For Social Media In Photoshop
The workshop would not be complete without address designing for social media. Social media has exploded by taking the promotional power away from corporations and placing it in the hands of the common business person.
You will learn how to format your promotional images for Facebook, Twitter, Linked IN and Instagram to name a few.
Outcome
When completed the student will have an overall perspective on how to use Photoshop to build a promotional campaign that will bring customers to the clients