Description
Adobe Photoshop - Mastering Masks - WRK 240
Instructor: Tim Neumann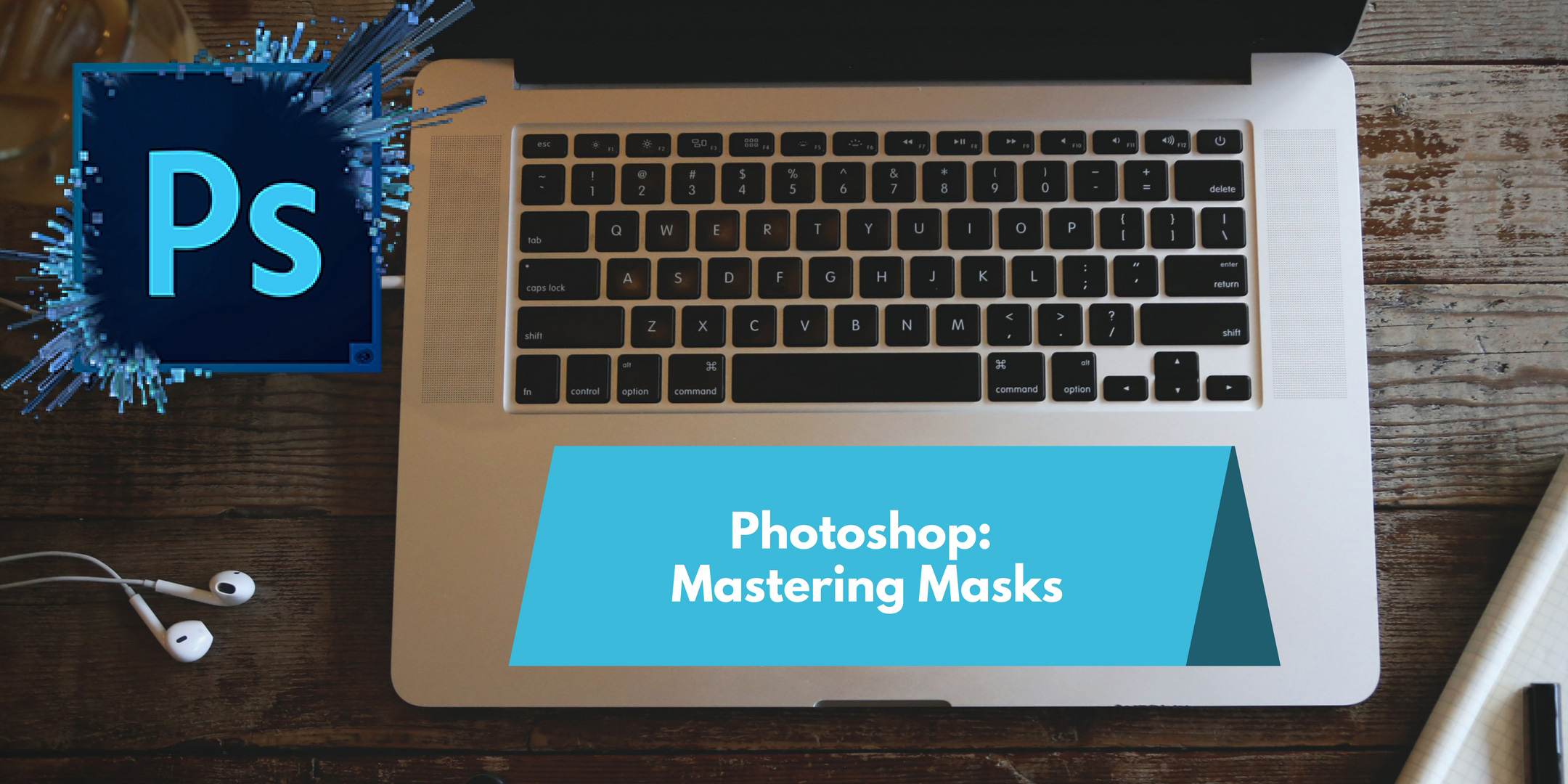 Requirements and Prerequisites: Students participating in this class are encouraged to bring their own laptop, with Adobe Photoshop CS4 or higher installed. While this is not an absolute requirement, students will be provided with sample images to follow along with the classroom presentation. Attendees are expected to have a foundation knowledge of Adobe Photoshop, including, but not strictly limited to; knowledge of the Photoshop interface, ability to successfully open and save image files, as well as being able to navigate an open image. Attendees are also expected to have an operational knowledge of the Windows or Mac computer that they will be using. This operational knowledge should include, but is not strictly limited to; ability to navigate to folders on the system's hard drive, ability to copy files between drive locations, working knowledge of system cut / copy / paste / undo functions, as well as an understanding of system provided file / object selection tools (e.g. select all, select range, add to selection, remove from selection).
As you become more proficient with editing images in Photoshop, it is inevitable that you will want more control over specific areas and elements within your images. The key to this control is to learn Photoshop's Selection tools and how those selections can be controlled with Masks.
Photoshop's Selection tools are invaluable aids in the creation of effective Masks, and the better your Selections are, the better your Masks will be. Once you have mastered these two concepts, and their interaction in Photoshop, a whole new world of image manipulation will be available to you. In this class, we will those tools, and the ways in which they can dramatically impact an image. Students participating in this course will leave with a thorough understanding of advanced Selection, Masking, and Compositing techniques. Topics covered will include:
Introduction to Photoshop Masks

How Masks work

Checking you Color Settings

Creating the power workspace

Masks and Channels

The Masks and Channels Panel

An overview of Color Channels

RGB Channels

Color modes

Masking magic

Alpha Channels and Masks

Creating Alpha Channels

Creating a selection from an Alpha Channel

Creating a selection from a Layer

Creating a selection from another image

Masks and Compositing

How Masks and Composites work together

Mask Overlay colors

Painting inside a Mask

Blending image elements

Fixing layer problems

Using Masks to hide Layer Effects

Clipping Masks

Selection essentials

Photoshop's seven Selection tools

Marquee Selection tools

Single-pixel tools and tricks

Lasso tools

Quick Selection tools

Magic Wand tool

Transformation and Combinations

Selections and Transparency Masks

Blending textures in skin

Combining Layers, Masks, Channels, and Paths

Transforming

Warping

Pasting into a Selection

Volumetric Shadows and Highlights

The power of Color Range

The Color Range command

Primary Color and Luminance Ranges

Smoothing Masks and refining corners

Integrating foregrounds and backgrounds

Everyday Masking operations and automation

Mask

Composite

Refine

Blend
FAQs
How do I know if this class is the right class for my level of interest and/or expertise?

This class is part of the Photoshop series, designed to be taken in sequence, although if you have Photoshop experience you may choose to take these calsses in any sequence.
The Suggested Photoshop sequence is:
Files, Interface, and Tools

Basic Image Editing

Mastering Masks

Learning Layers

Layer Tricks and Blend Modes

Presets, Plug-ins, and Production
How do I know if this class is the right class for my level of interest and/or expertise?
It is recommended to have skills with both Masking and Layers in Photoshop for this class. It is recommended to take the previous Photoshop classes if you are to the program.
What can/can't I bring to the event?
It is highly recommended that each attendee brings their own laptop computer to get full use of this class. If you do not have a laptop, some bring their All-in-one desktop computer. Please contact us with any questions regarding computer issues.
Is my registration/ticket transferrable?
You may request a refund up to two days before the class. For example, your class is on a Saturday, you have until the Thursday before to ask for a refund. Refunds requested the day before or day of the class, will be on a case by case basis, and are subject to processing fees.