Photoshop for Bloggers 1

Multiple Dates
Event Details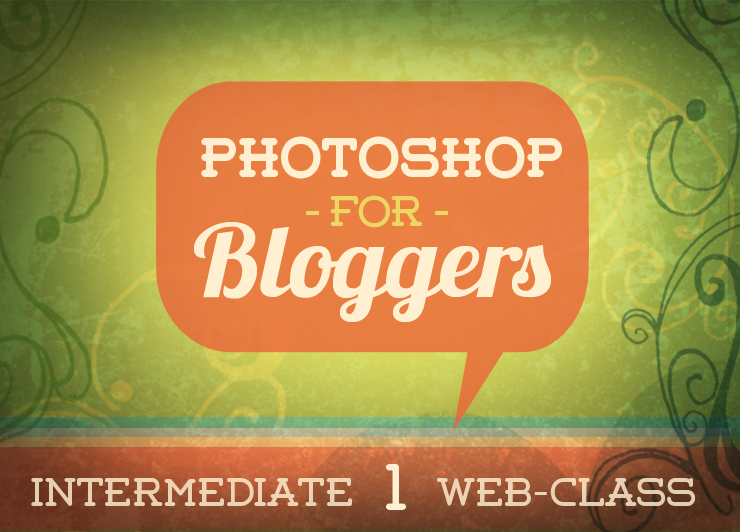 Who should be taking this webclass?
Thanks for signing up! Welcome to a new view of Photoshop where you can find great ways to enhance your blog. We are graphic designers and bloggers ready to share with you the tools, tricks and tips that we think you need the most to make your blog more attractive.

Class Includes:
•Written material (pdf document) and a photo file to use during the Webminar
•Optional: Homework: If you sign up for the homework you will be given a written homework exercise based on what you learned during class. I will give you critics and corrections of your homework within 3 days of received. $15
•Recorded class: If you are unable to attend but think it could be useful to learn form the recording of the class you can purchase it for $15

Class Content
•Use crop and transform tools to straighten and clean your fotos
•Learn about resolution. Transforming your photos to the best resolution from the camera to your blog.
How much is too big? How to handle your images resolution easily and quick.
•How to fix a photo (erase unwanted areas using the stamp tool)
•Add borders to your photos (Rounded corners, real picture look with white outline etc)
Must haves
We recommend you have Photoshop CS3, CS4 or CS5 for this class. If you don't own photoshop yet you can download a trial version from here 
Not compatible with Photoshop Elements
Web-class registration process:
Once we receive your payment you will get an email from us that includes your password to the webclass. Go to http://www.webex.com/ and click the tab that says attend a meeting, then type in your password and you will connect with the class.
You will get instructions in the email you will receive anyways
Organizer
Hola, we are two latina designer sisters from Venezuela living in California. We are very passionate about design. Dari Design Studio is a space from which we offer unique creative design solutions to the world. We love to share our vision and give life to our products and services.