Actions and Detail Panel
Photoshop - Composite Editing
Sun, January 8, 2017, 10:30 AM – 4:00 PM EST
Description
Photoshop: Composite Editing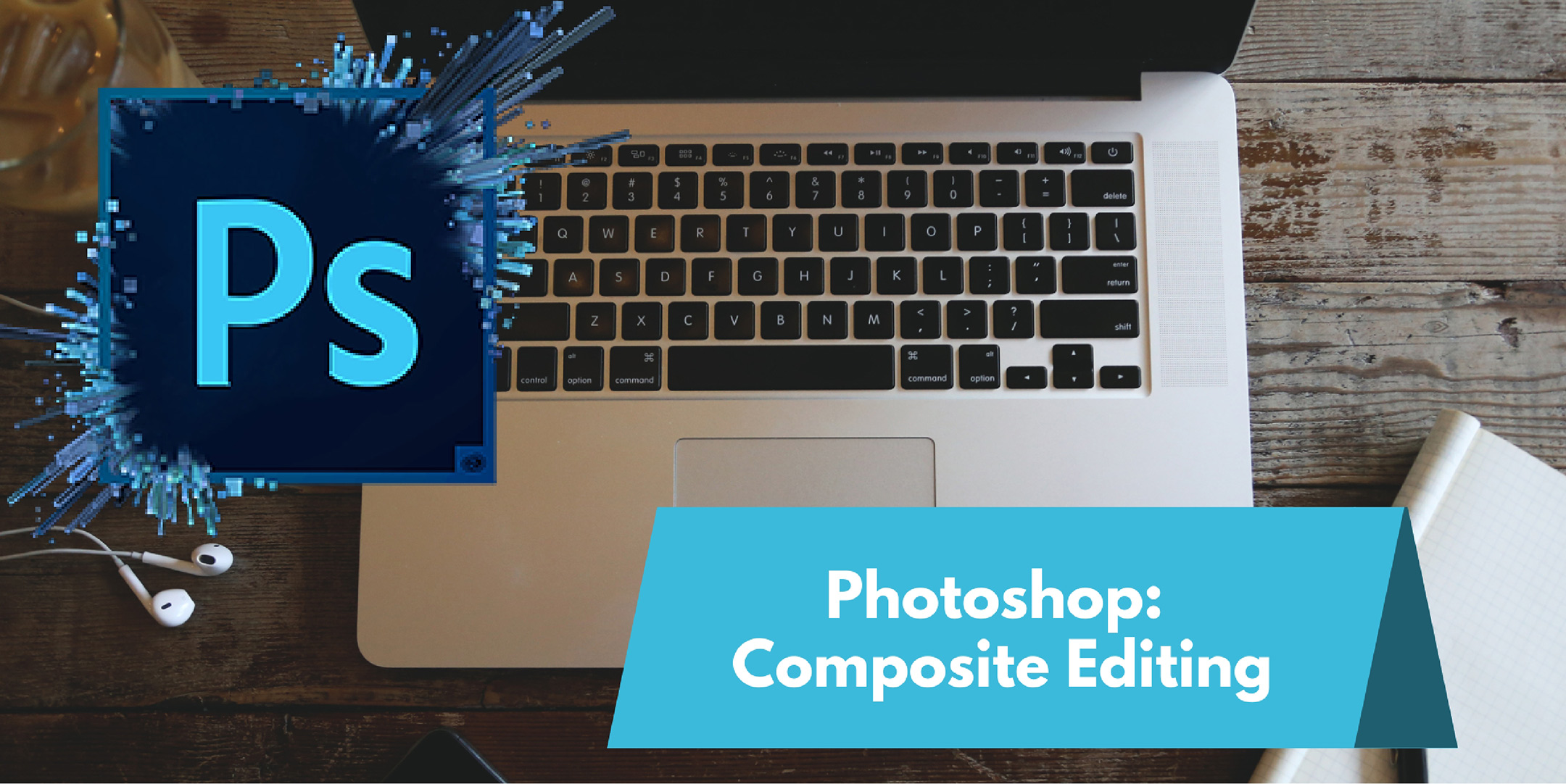 Requirements and Prerequisites: Students participating in this class are encouraged to bring their own laptop, with Adobe Photoshop CS4 or higher installed. While this is not an absolute requirement, students will be provided with sample images to follow along with the classroom presentation. Attendees are expected to have an operational knowledge of the Windows or Mac computer that they will be using. This operational knowledge should include, but is not strictly limited to; ability to navigate to folders on the system's hard drive, ability to copy files between drive locations, working knowledge of system cut / copy / paste / undo functions, as well as an understanding of system provided file / object selection tools (e.g. select all, select range, add to selection, remove from selection).
Recommended prerequisite classes: Photoshop: Learning Layers and Photoshop: Mastering Masks. Please send us a message if you have any questions on requirements for this class.
In the marketplace today, there is a never-ending selection of image editing tools available to those wishing to do some level of advanced image editing, products with a wide range of prices and an even wider range of features and complexity. No tool stands out more, or is more widely embraced by the photographic community, than Adobe Photoshop.
If you want to create a composite image, using two or even more images, then Photoshop is the tool you want to use. In this class we explore the ins and outs of Composite Image editing in Photoshop and the necessary tools and techniques required to get the job done.
Our exploration of Composite Image editing will start off with an in depth review of Layers in Photoshop and how those Layers interact with one another. Layer order plays a critical role in composite images and we will explore managing layer order, layer interaction and some tricks to make content appear in more than one layer at a time. We will finish our exploration of Layers with an introduction to layer identification techniques and grouping methods.
A composite image is only as good as the quality of the blends between the layers making up the composite. In order to be sure that your future composites look good, we are going to spend some time working through advanced selections and the masking tools that can make your composite layers look their best. In this section of the course we will take a hands on approach to masking both content and adjustment layers in composites.
Interactions between layers, in a composite image, is critical and we will explore tools and techniques that control how one layer interacts with another. At the same time we will enforce a workflow approach that underscore the importance of non-destructive edits and ways by which you can make sure that you can adjust edits as needed.
When the participant is finished with the class, they will be able to successfully create composite images using individual images that they have captured. They will understand the elements that make a composite look believable and the tools required to get there.
FAQs
How do I know if this class is the right class for my level of interest and/or expertise?

This class is part of the Photoshop series, designed to be taken in sequence, although if you have Photoshop experience you may choose to take these calsses in any sequence.
The Suggested Photoshop sequence is:
Files, Interface, and Tools
Basic Image Editing
Mastering Masks
Learning Layers
Layer Tricks and Blend Modes
Presets, Plug-ins, and Production
What can/can't I bring to the event?
It is highly recommended that each attendee brings their own laptop computer to get full use of this class. If you do not have a laptop, some bring their All-in-one desktop computer. Please contact us with any questions regarding computer issues.
Is my registration/ticket transferrable?
You may request a refund up to two days before the class. For example, your class is on a Saturday, you have until the Thursday before to ask for a refund. Refunds requested the day before or day of the class, will be dealt with on a case by case basis, and are subject to processing fees.