PhotoShop and Lightroom Workflow Seminar
- August 14/11 -
In a perfect world every picture we take would have been framed, exposed and focused just right and without any flaw. But in reality some (if not most) pictures need a bit (if not a lot) of post-processing improvement work.
Sure, we'd all like to have our photos be perfect straight out of the camera. And many times they ARE. But there are always things we can do to improve the little things that make a big difference. Bags under the eyes, wrinkles under the armpits...the little things that your eyes don't notice, but your brain does.
I'll be conducting a Photoshop & Lightroom workflow editing seminar.
I have a 50" plasma which I will hookup to my laptop or desktop
and will go over my workflow for glamour photography.
Tables chairs.....maybe even some snacks and beers for those who wish to indulge. It'll be a nice relaxed atmosphere with plenty of information.

I'm no Scott Kelby, but can find my way around both programs.
Some of the stuff we'll go over:
Skin smoothing
Blemish removal
Liquify (Liquid-Lie) tool
Digital Makeup
Iris Enhancement
Teeth Whitening
And much much more.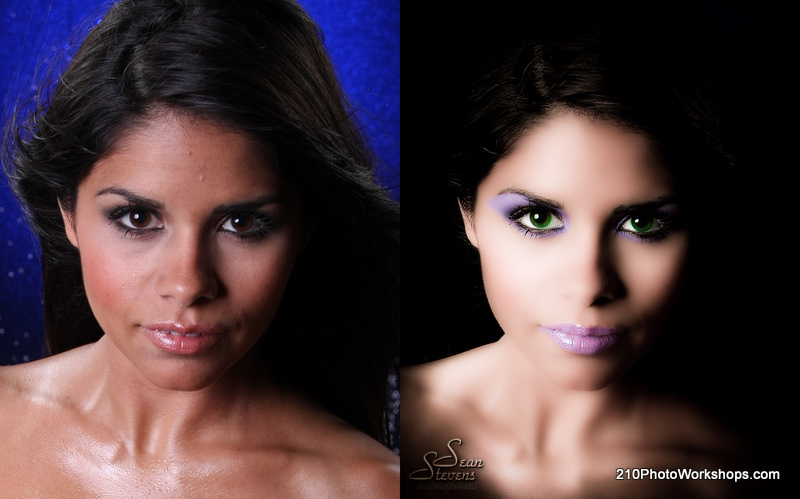 We can use images from the previous workshops, or bring your own that you'd like to work on.
Bring your laptop and follow along, take notes, etc.
Bring your own photos and we'll discuss the best way to make them better.