Description
Celebrate the season with Santa! Join St. Nick at the 18th Annual Photos with Santa sponsored by Gil's Appliances at the Audubon Environmental Education Center in Bristol.
Be a part of this annual holiday tradition when the Audubon Environmental Education Center is transformed into a winter wonderland. Families from across the East Bay are invited to join us, meet Santa and have your picture taken! In addition to Photos with Santa enjoy seasonal crafts, activities, exhibits, Christmas Tree sale and the Audubon Gift Shop.
Photos will appear in your home-town newspaper during the week of Christmas.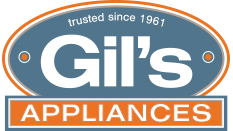 Help us help the less fortunate
Join Gil's Appliances in supporting dreams for all children this holiday season as they kick off their season-long Toy Drive in partnership with Child & Family's Adopt-a-Family. Bring a toy donation to Photos with Santa or drop by either Gil's Appliances showroom locations, Middletown or Bristol, Nov. 21 through Dec. 13 with your donation. Help Gil's Appliances and Child & Family ensure that all Rhode Island families have the opportunity to enjoy a happy and memorable holiday season.
Reserve your photo time in advance and receive a $5 credit to be used in the purchase of photos from the event, remaining proceeds from registration to benefit the Audubon Society of Rhode Island. Please note that you will only need one reservation per family. You can make a reservation (ticket) that will cover your family, assuming that they will be photographed together. If the kiddos are to be photographed separately you'll want to make a reservation for each.
Photos with Santa
Where: Audubon Environmental Education Center
1401 Hope Street, Bristol, RI
When: Saturday, December 3, 2016 from 9:00 AM to 4:00 PM