Location
Northeast Minneapolis
Minneapolis, MN
Description
Your Conscious Mind (what you are able to think of in any one moment), processes data at 5-9 bits of information per second. Your Unconscious Mind (the storehouse of all your memories) can process data at 12 million bits of information per second.
Most people read only as quickly as their conscious mind can keep up, however, through this PhotoReading Course you will be able download and recall anything you desire at the speed of your own personal Google - which has always been within you, but now you will have an awareness of how to access it!
Are you ready to read and comprehend information at a higher rate than you previously thought possible?
You may have heard about PhotoReading or PhotoFlipping but now it is your chance to learn it for yourself by being guided step-by-step on how to access your Unconscious Mind to download information for instant Conscious recall.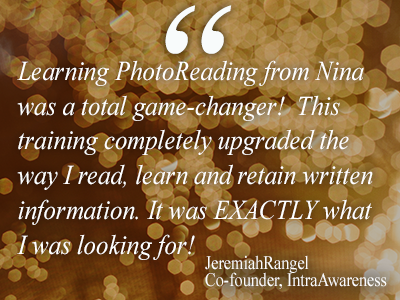 This course is liberating for when you need information fast while still retaining your ability to enjoy leisurely materials on your downtime to savor it.
IS THIS COURSE FOR YOU?
PhotoReading is perfect for:
Students

Parents

Teachers

Attorneys

Paralegals

Administrative Assistants

Small Business Owners

C-Suite Executives, and

Anyone who is passionate about increasing their knowledge through books and literature quickly and efficiently!
At it's core, PhotoReading is accelerated learning in transforming your ability and how you feel about your ability to learn. This is not something that you need to practice to do it efficiently. Once you learn these powers you already have, you will be able to use them at any time. There is no need for conditioning to build and retain your skill set -> You will arrive as you are on Friday and leave on Sunday transformed!
YOU WILL RECEIVE
In-Person Training

Small class for 1-on-1 Guidance

Books

Workbook

CD's

Daily Snacks & Tea
WEEKEND INTENSIVE
Friday March 23rd | 6pm-9pm
Saturday March 24th | 10am-6pm
Sunday March 25th | 9am-4pm
MEET YOUR INSTRUCTOR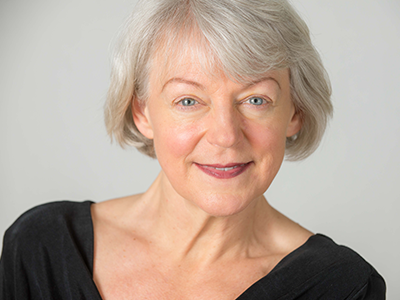 Nina Potter is a licensed PhotoReading Instructor. One of less than ten in the United States! She has been teaching this course for over a decade with unprecedented results.
---
NOTE: Exact address of Seminar location in NE Minneapolis (zip code 55418) will be provided in your confirmation email. You will also receive course details & updates via email after registration. Questions before registering? Email: info@IntraAwareness.com