Description
Join angel investors, VCs, analysts, M&A specialists, and big company scouts at this Industry 4.0 event showcasing many business opportunities.
Savvy entrepreneurs and world technology pioneers will pitch the latest trends and applications in photonics and smart manufacturing during this Pitching and Networking event.

WHERE

French Tech Hub and PRIME offices, 2415 3rd Street, Suite 231, San Francisco, CA 94107
Free parking in adjacent streets or metered parking at 901 Illinois Street (Closes at 9:00 PM).

AGENDA
Introduction - 5:30pm
Keynote: Trends in Photonics - 5:45pm
Presentation of the PIMAP partnership (Photonics for International Markets and Applications) - 6:15pm
Startups Pitching - 6:45pm
Networking Cocktail - 7:30pm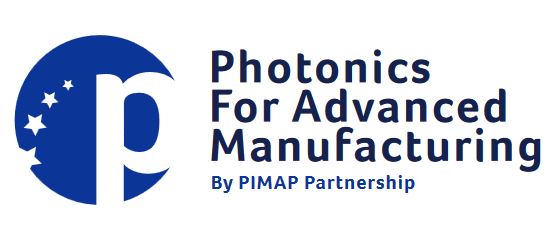 The PIMAP Partnership is a European project led by four clusters to support the adoption of photonics and microwaves technologies for the development of advanced manufacturing and related industrial applications. The project will provide a springboard for cluster SMEs to internationalise towards the United-States and Canada and support regional actions through the leverage of photonic technologies in Key Enabling Technologies.
PARTNERS

The ALPHA - Route des Lasers & des Hyperfréquences® (ALPHA-RLH) competitiveness cluster works with companies and laboratories in setting up, evaluating and funding innovative projects.
The cluster is based in Bordeaux, Limoges and La Rochelle, and brings together talents in Photonics and Microwave technologies. It facilitates progress and innovation at the service of the economic development of the Nouvelle-Aquitaine region.

Business Joensuu brings together companies of all sizes, research labs, technology platforms and training centres in a clearly designated in North-Carelia region and a target subject area (photonics and forestry). It aims to support innovation by promoting original and collaborative research and development (R&D) projects, along with industrialisation, by supporting the development and growth of its corporate members. Its goal is to create an environment that fosters innovation and supports its members by coordinating leadership, pooling and support measures in areas such as access to public and private funding, international business development and cross sectoral cooperation.

Triple Steelix is a regional development initiative in Sweden. Its strategic goal is to make the steel industry of Bergslagen, successful as it already is, even stronger through an effective interaction between industry and commerce, scientific research and the wider community. Triple Steelix vision: To be a centre of excellence and innovation for advanced steel. Triple Steelix mission is to increase the attractive power of the region through research, innovation and development work within and between companies, the higher education sector and society as a whole.

PRODUTECH – Production Technologies Cluster - is an initiative promoted by the Portuguese Industry of Manufacturing Technologies. This Cluster comprises companies that are capable of addressing competitiveness and sustainability challenges by delivering innovative, flexible, integrated and competitive solutions in response to the manufacturing industry's needs. PRODUTECH embodies collective efficiency strategies aimed at innovating, qualifying and modernizing the developers and users of manufacturing technologies. As a key partner in several projects, PRODUTECH promotes initiatives and actions fostering the international competitiveness of the Portuguese economy, and boosts the cooperation between companies and other relevant stakeholders in a structured way.
*PIMAP Partnership is co-funded by the European Agency for Small and Medium Enterprises under the Grant Agreement N° 783407.