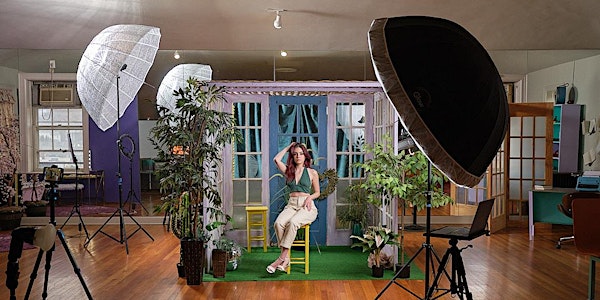 Photography Winter Lighting Workshop
Photography Lighting workshop with JMOS Photography @ PopUpSpeakEasy
When and where
Location
The Loft Sound Studio 40 Oak Drive Syosset, NY 11791
About this event
Come join JMOS Photography and experience Off Camera Flash, and LED photography in the beautiful The Loft Sound Studio designed by PopUpSpeakEasy Studio. There will be amazing models for you to photograph in unique setups. This event is a perfect place to try out new lighting equipment like Wescott Lighting, Godox, Profoto, and continuous lighting . You will be able to network with other photographers, as well as photograph some beautiful models. There will restrooms avaliable, as well as pizza, and water. JMOS Photography will be there to help out with tips on Lighting, composition, and posing. Photographers from beginners and more advanced are welcome to join. Our goal is to provide a unique experience so you can feel comfortable in creating art with off camera flash. We will be providing all Westcott lighting equipment from triggers, strobes and modifiers. All you have to bring is your camera and your excitement to create beautiful images.
Itinerary
1pm-1:30pm brief chat about off camera flash, and LED with JMOS Photography
1:30-2:30pm photographing session 1
2:30-3:30pm break and model change
3:30pm-4:30pm photographing sesson 2
Specifications
Cost: $160 per person ( no refunds )
Open mind to learn
Basic requirements
Basic knowledge on how to use your camera
DSLR or Mirrorless camera
Model Cancellation/Disclaimer
We do our best to make sure that the model lineup does not change. However, we do not guarantee a model's attendance. In the unfortunate event that there is a last-minute model cancellation, we will do our very best to find a replacement of equal skill and experience. Please remember that our models are dedicating their time to attend to this event. Any photo taken in this event can be used on your social media or portfolio. I just ask to share images with them as well as tag them in any social media posting.
Please treat the gear and studio like it was yours. I have hand picked the models because I trust them and know that they will give you a great experience. So I ask that you treat them with respect as I am 100% sure they will do the same.
If there are any issues or concerns please bring it to my attention. I look forward to seeing everyone there, and can't wait to see everyone's work created at the event.
Attendance
Please keep in mind that the tickets sold are "Per Person" meaning if you did not buy a ticket you will not be able to enter the building (no guest allowed ).
Models For the event below