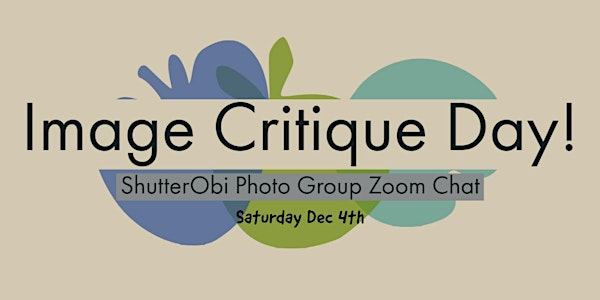 Photography Critique Zoom Meetup! Wide Angle Lens Images Will Be Critiqued
Critique Day With The ShutterObi Photo Group! Wide Angle Lens Critique
About this event
ShutterObi Photography Group
Welcomes you to our CRITIQUE DAY!
Ten Images at 6 minutes apiece.
WHAT WE WILL LOOK AT:
How the photographer took the shot.
What lenses did they use?
Critique methods will be learned and applied to images.
What did the photographer do right?
What the photographer needs to work on.
We can all learn SO much by looking at the work of others.
----------
$5 Class Ticket
OR
Unlimited Zoom Classes With A Monthly Membership
https://www.shutterobi.com
-------
See everyone again soon!
~JOHN
Organizer of Photography Critique Zoom Meetup! Wide Angle Lens Images Will Be Critiqued