Photographing Festivals: Dia de Muertos A conversation with Francisco Marin on photographing festivities of Dia de Muertos in Oaxaca, Mexico
About this Event
Join us for a conversation with Francisco Marin as we honor of the way different societies celebrate, commemorate and honor ancestors in different ways around the world.
Regardless of religion and belief, each culture is unique in the way they perform rituals and festivities. Mexico, a millenarian civilization that is rich with pre-Columbian customs mixed with the times of colonialization, offers a perspective on how today's mixed society maintains tradition in order to keep their ancestors alive.
In this unique program, we will be introducing Francisco's brief background as a photographer, followed by his return to his home country, Mexico. Francisco will show us three different towns and cities across the country, documenting the vibrant moments and celebration of the Dia de Muertos festivals.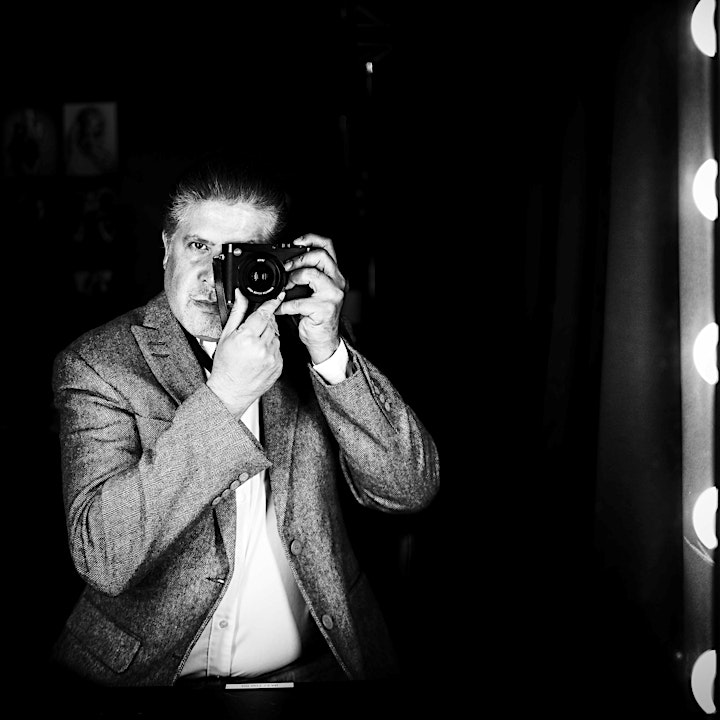 Francisco Marin is a Mexican-born Architect and Photographer who grasped photography after years of appreciating the passion his father had from crafting images. Using a basic Kodak Retinette-A, his father showed him the art of observing elements that surround him. Although his father was not interested to become a professional artist (he was an Accountant by trade), he emphasized how photography enriches life.
During his years in Junior High School, Francisco studied photography as a requirement of the Artistic Aesthetics Program. Francisco also studied Architecture at the National Autonomous University of Mexico. After finishing his studies, he worked in different areas within the architecture industry while obtaining a Certificate in "Intelligent Buildings" from LaSalle University.
In 2004, Francisco and his family moved to Shanghai, P.R. China where he discovered the continued changes in the urban landscape of the City. Using his knowledge in architecture and photography, he opened his own studio and worked with Interior Designers by photographing designed spaces and providing Fine Art photographs as a part of the interior decoration of their projects; whether it was inside an office space or residence. In 2011 and 2013, he experimented as a Director of Photography with the art of moving pictures and later as a Movie Director. In 2013, he moved to Singapore where he became an active Lecturer of Leica Akademie Singapore and LaSalle School of Arts.
During those 16 years in Asia, he travelled to different places, not only to photograph, but to learn about the local street culture and architecture. Always curious and semi-adventurous, he enjoyed discovering hidden spaces in different urban cities within Asia Pacific. These adventures were reflected in his photography by using different perspectives separating him from traditional way of observing elements around him. Kawai Shiu, a former Curator and Editor-in-Chief from Aflote,Inc. quoted in one of Francisco's books "Some photographers compose. Some photographers tell stories. Some photographers hunt. Francisco is good at all that, plus he is kind to experiment. Some call his experiment 'abstract photography', but that is not what Francisco has in mind for us. His experiment is as poetic as a 19th-century watercolor, where you can almost find a touch of formalism in his portraits still lives. The quintessence of Francisco is his way of interpreting the world around him. Sometimes it is a witty wink. Sometimes it is a reinterpretation of a building you walk past everyday".
Francisco is currently a private Photography Instructor and a member of the Leica Akademie in Singapore. He has 14 years' experience sharing and couching his passion for making images with all levels of photographers and backgrounds.
His works have been the motive of publishing in magazines and newspapers in China and Singapore.
Exhibitions and Achievements:
Photography:
2011 Collective exhibition for Crown, P.R. China, Shanghai
2012 Collective exhibition at Fudan University Modern Arts Exhibition, P.R. China, Shanghai
2013 Solo Exhibition at C14 Gallery, P.R. China, Shanghai
2016 Solo Exhibition at Leica Galerie Singapore, Singapore
2017 Collective exhibition at ION ART Gallery, Singapore
2019 Solo Exhibition at Leica Galerie Singapore, Singapore
Filmography:
2011 1st runner-up Shanghai short film festival Meiwenti, P.R. China, Shanghai
2013 1st runner-up Shanghai short film festival Meiwenti, P.R. China, Shanghai
Books:
2013 "WILL" (Walk into Life and Learn) Found rising for Will Foundation (Sold Out)
2016 "En El Café" 1st edition limited to 400 copies (Sold Out)
Francisco has also been a speaker for different events related to photography and career orientation. Also has participated as judge for photography competitions at college level.