About this Event
Photo Revolution: Andy Warhol to Cindy Sherman "A Night at the Factory"
Hike up your miniskirt, rejoice in polyester, and show off your legwarmers!
Come in your best period attire to celebrate WAM's newest exhibition tracing iconic artists from the 1960's, '70's, and '80s.
5:00pm: Private reception for Salisbury Society, donors, and lenders, gratis
6:00pm: Exhibition preview for WAM Members and Business Partners, $15.00 (Membership ID required)
7 – 11pm: General Public, $25.00, Students, $15.00
Hors d'oeuvres served until 9pm
DJ and Dancing until 11pm!
Please enter through the Salisbury Street entrance.
Photo Revolution: Andy Warhol to Cindy Sherman explores the symbiotic relationship that developed between photography and contemporary art at the end of the twentieth century. Beginning in the 1960s, photography rose to unprecedented prominence in contemporary art. As new movements like Pop Art found inspiration in consumer culture, commercial photography and photo-based design moved from the pages of advertising circulars to gallery walls. Artists like Andy Warhol and Tom Wesselmann incorporated photographic material into their work and emulated aspects of the medium in their compositions. Likewise, photographers of the 1960s experimented with color, collage, and vernacular materials—just like their Pop Art counterparts.
By the end of the 1960s, many contemporary artists relied on photography to document their performances and reconsider the possibility of artwork existing outside the confines of the museum. Photo-based media—television, video, and film—became central to the exploration of ideas raised in the work of Peter Campus, Chris Burden, John Baldessari, and Dara Birnbaum. By the 1980s, a politically active generation of artists—including Nan Goldin, Leon Golub, and Cindy Sherman—dominated contemporary art production, relying heavily, if not exclusively, on photography to probe questions of identity. Organized primarily from the Worcester Art Museum's permanent collection, Photo Revolution: Andy Warhol to Cindy Sherman assesses the trajectory of contemporary art through a comparison of traditional media, such as painting, prints, and sculpture, with photography and emerging photo-based art.
Photo Revolution: Andy Warhol to Cindy Sherman will be on view until February 16, 2020
This exhibition is presented with support from the Lunder Foundation - Peter and Paula Lunder family, Catherine M. Colinvaux, and the Schwartz Charitable Foundation. Additional support is provided by the John M. Nelson Fund, Don and Mary Melville Contemporary Art Fund, Hall and Kate Peterson Fund, Heald Curatorial Fund, and the Ruth and John Adam, Jr. Exhibition Fund.
This exhibition is sponsored by Fallon Health and Skinner Auctioneers and Appraisers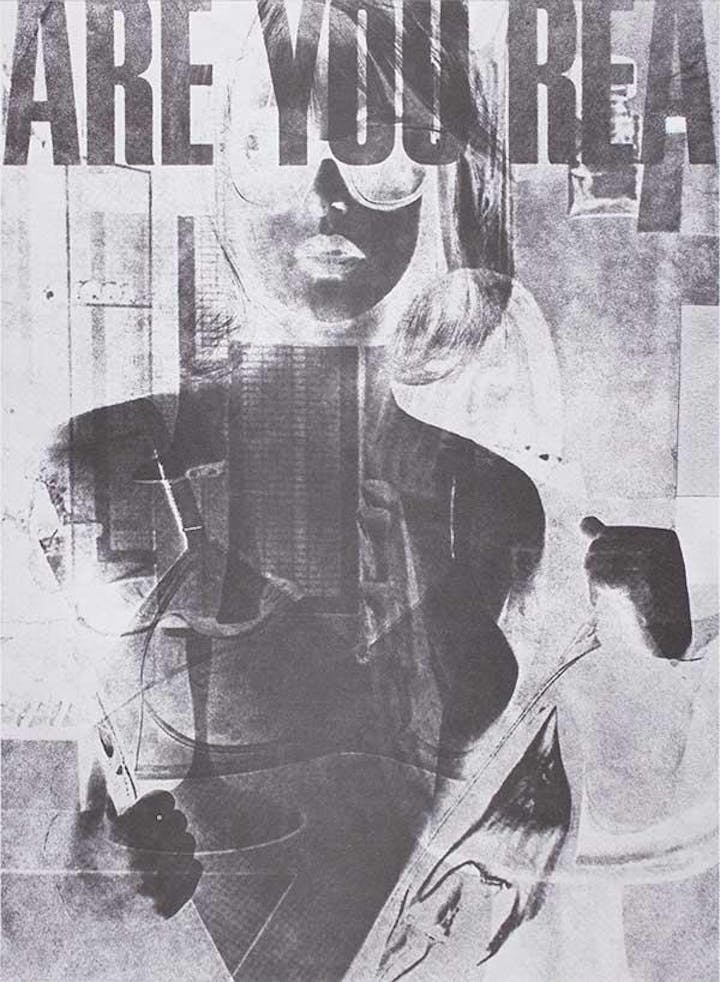 Cindy Sherman, Untitled Film Still #7, 1978, gelatin silver print, Charlotte E.W. Buffington Fund, 1995.65. Image courtesy of the artist and Metro Pictures, New York
Robert Heinecken, Are You Rea, 1964 – 1968, offset lithograph on white wove paper, National Endowment for the Arts Museum Purchase Plan, 1975.12. Photo © Estate of Robert Heineken, courtesy of Cherry and Martin Gallery.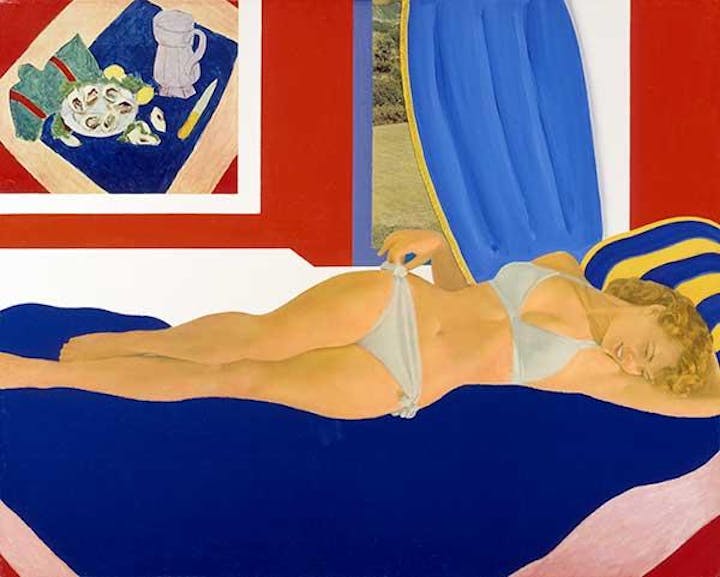 Tom Wesselmann, Great American Nude #36, 1962, enamel and polymer paint and collage on composition board, Museum Purchase, 1965.393. © 2019 Estate of Tom Wesselmann / Artists Rights Society (ARS), NY.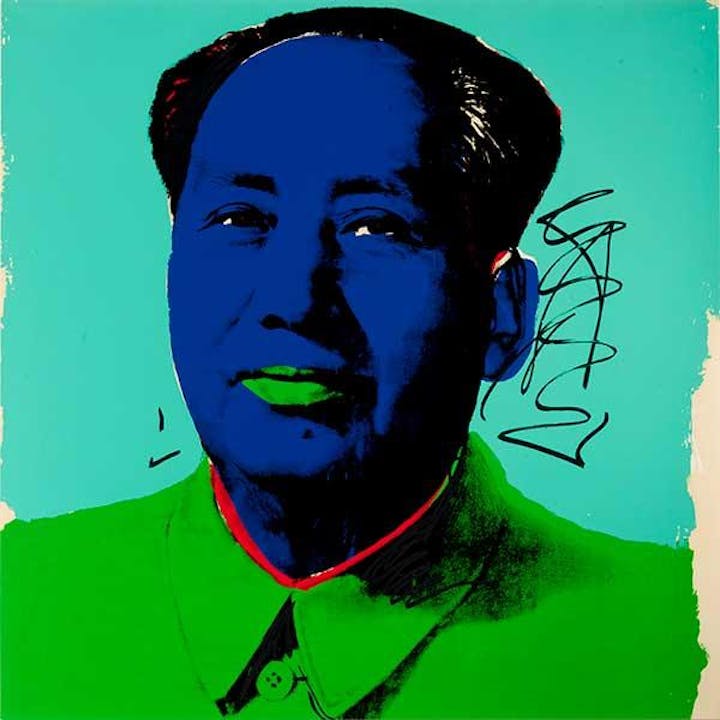 Andy Warhol, Mao Tse-Tung, 1972, color screenprint, National Endowment for the Arts Museum Purchase Plan, 1977.91.
© 2019 The Andy Warhol Foundation for the Visual Arts, Inc. / Licensed by Artists Rights Society (ARS), New York.