Photo Assistant Basic Training

Saturday, November 7, 2015 from 9:30 AM to 4:00 PM (CST)
Event Details
APA Chicago is conducting a Photo Assistant Basic training workshop on Saturday, November 7. Launch a career in the photo industry with this tried and tested program developed years ago by APA. With panel discussions, equipment demonstrations from industry experts, and hands-on training, attendees will come away with the essential knowledge and confidence to build your own Pro Assistant reputation. Acquire a comprehensive understanding of professional assisting behavioral guidelines, including contemporary set-etiquette, and discover how this valuable training will get you more call-backs – more repeat clients, more work.
All attendees will receive an Official Photo Assistant Handbook produced by PhotoShelter and APA. This handbook covers in detail crucial assisting principles with photographer and first call assistant interviews. Includes written job description for assisting, 12 problems that photo assistants are expected to solve, building relationships, managing your finances and much more.
Master Assisting Professionalism and get booked solid.
Schedule
09:30A: Doors open / registration
10:00A: Panel Discussion
11:30A: Lunch
12:30P: Gear demonstration
01:30P: White seamless set-up / hands on training
04:00P: Workshop ends
Morning Session: Panel Discussions
Questions and topics the panel will cover:

How an aspiring assistant should approach a photographer

How to get your first assistant job

How do I find photographers to work for?

What rate an assistant should charge

What is the difference between a tech and an assistant?

How long should I wait to get paid?

Who besides a photographer who should I contact to get assisting work?

What do you look for in a photographer you work for?

What should an assistant bring to a shoot

What questions should an assistant ask when called for a job?

What do you say if asked if you are a photographer too?

What do you do if you have to make a call? Cell phones on set?

Networking and social media?

What non-photo skills should I have? Social Media, blogging, self promotion etc?

How should you dress/appear?

What about mixing male/female assistants?

Travel?

Overtime?

Cancellation?

Assistants as employees/freelancers?

How and should an assistant be picking up gear and equipment before & after shoot?

Interns? Are they paid?

How much of your own work do you shoot while being a busy assistant?
Afternoon Session: Gear Demo/Seamless Set-up
The afternoon session begins with a hands-on workshop with much of the gear an assistant will most likely encounter on the majority of professional photo shoots. Many aspects of assisting will be explained in great detail, i.e. strobes, hot lights, flags, scrims, set etiquette, and the assistant kit. Then we will move into learning the basic principles of a white seamless set-up. Includes working with a pro photographer on working with grip and lighting equipment for proper set-up.
Learn from Professional Photographers*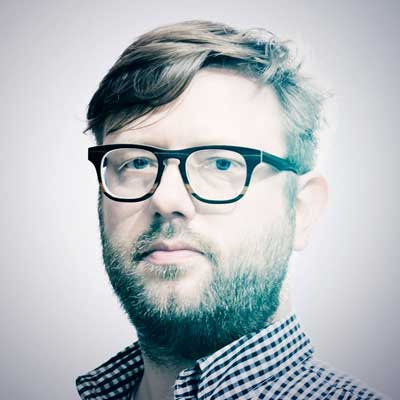 Dave Rentauskas, Photographer (Moderator)
Dave Rentauskas is an award-winning editorial and advertising photographer based in Chicago. Dave has been taking photographs most of his life, having gotten his start on a Polaroid at age nine. In the years since, he has evolved into a commercial and creative photographer of note. Dave's photographs give equal treatment to subject, color and texture. Any casual viewer of his portraits is likely to recognize the care of composition that attends to every image. Whether his subjects are everyday people or celebrities, Dave always manages to maintain a balance of dignity and purity. And his eye for people having fun is undeniable.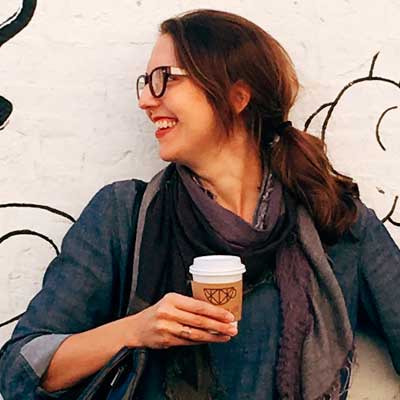 Callie Lipkin, Photographer (Panelist)
Callie Lipkin is an authentic photographer. A look through her lens reveals a simple organic moment between photographer and subject. 20 years of shooting has given her a truthful eye, her images unfolding like the story of her subject revealing themselves a little more shot by shot. "I like the problem solving aspect of photography, not knowing how we are going to execute something exactly, but giving it room to breathe and grow." Today, Callie has a long list of clients who benefit not only by the beautiful quality of her photos, but also from her passion and desire to get the best possible shot.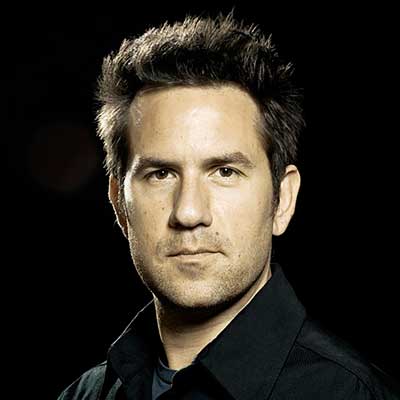 Freddy Fabris, Photographer (Panelist
Born in New York, raised in Buenos Aires, and now based in Chicago, the award-winning photographer Freddy Fabris is an established name in the advertising industry where he specializes in conceptual campaigns, cars, and people. With over fifteen years of experience, his client roster includes major firms such as Leo Burnett, Saatchi & Saatchi, and Ogilvy & Mather, and leading brands like BMW, Coca Cola, Levi's, and more. No matter how many high-profile clients he's worked for, he continues to define success on his own terms.
Master Assisting Professionalism and get booked solid.
* Subject to change without notice, that said our panel will include working professional photographers.
When & Where

Brooke Hummer Studio
1732 West Hubbard Street
1C
Chicago, IL 60622


Saturday, November 7, 2015 from 9:30 AM to 4:00 PM (CST)
Add to my calendar
Organizer
APA Chicago
APA Chicago exists to provide business tools that help photographic artists of all levels run a smarter, more creative, and profitable business.
Photo Assistant Basic Training