Photo 16: An Auction to Benefit the AIDS Monument

Thursday, October 6, 2016 from 7:00 PM to 10:00 PM (PDT)
Event Details
Memoralize 650,000 lives lost.
Honor a generation devastated.
Support the movement created.
Your attendance to PHOTO16, the 2nd annual fine arts photography auction to benefit the AIDS Monument in Los Angeles will help us to accomplish just that. 
Join us on Thursday, October 6, 2016 for an exciting live and silent auction of over 90 iconic photographs from some of the most important photographers and collections around the world.
Works by Antonio Lopez, Bruce Weber, Francois Nars, Dennis Hopper, Michael Childers, Christopher Makos, Ed Ruscha, Herb Ritts, Alexi Lubomirski, Mick Rock, Pamela Hanson, Walter Chin and many others are yours for the bidding.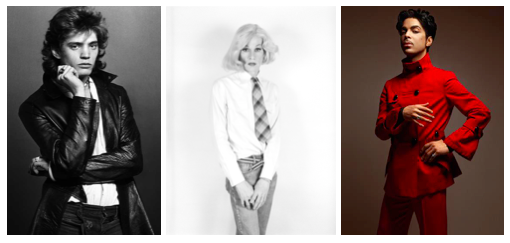 Thank you for your participation. Your tax deductible investment in the art of photography will ensure that we honor a generation devastated and inform generations ahead by building the AIDS Monument. 
#photo16LA #aidsmonument #itsmonumental
Featured Artists
Alan Silfen, Alexi Lubornski, Andrew MacPherson, Antonio Lopez, Arthur Elgort, Blake Little, Brad Elterman, Brian Bowen Smith, Bruce of Los Angeles, Bruce Weber, Cass Bird, Chad Pitman, Chris Otcasek, Christopher Makos, Cliff Watts, Connor Tingley, Daniel Jack Lyons, David Gilbert, Dennis Hopper, Dylan Don, Ed Ruscha, the Elizabeth Taylor Trust, Ellen Carey, Ellen von Unwerth, Eric Ray Davidson, Estevan Oriol, Evan Trine, Francesco Carrozzini, Francois Nars, Frederic Auerbach, Gavin Bond, Greg Gorman, Herb Ritts, Hunter & Gatti, James Houston, Jan Welters, Jeaneen Lund, Jimmy Fontaine, Joseph Cultice, Julian Wasser, Kenneth Cappello, Kevin McHugh, Kristian Schuller, Mark Tusk, Markus Klinko, Mathieu Bitton, Michael Childers, Michael Miller, Michael Schulman, Mick Rock, Naj Jamai, Nino Muñoz, Norman Reedus, Norman Seeff, Pamela Hanson, Paul Pescador, Paul Zone, Randall Slavin, Randee St. Nicolas, Robert Fischer, Robin Harper, Roger Davies, Sarah Greene Reed, Sean Black, Scott Francés, Steven Sebring, Sylvie Blum, Timothy White, Tyler Curtis, and Walter Chin, Yu Tsai
Event Committee
Bobby Heller, OPUS Reps (Chair), Michael Maloney (Co-chair), Willie Maldonado (Co-chair), Laura Watts (Donor Liaison) Bianca Chen, Brian Ferrick, Bryan Rabin, Dean Anes, John Gile, John Wolf, Jonathon Aubry, Jennifer Gross, Lane Janger, Marc Arranaga, Maureen Keaveny, Paris Chong, and Susan Baraz
Host Committee
Abe Gurko, Andre Caraco, Andy Crum & Matt McCall, Anne Crawford, Ashlee Margolis, Ann Philbin & Cynthia Wornham, Arianne Phillips, Barrett Zinderman, Beth Rudin DeWoody, Bobby Heller & Charly Shahin, Carol LeFlufy, China Chow, Craig Dougherty & Tony Leonhardt, Dana Brockman, Danilo Dixon, Dita Von Teese, Donald De Line, Ed Patuto, Eric Buterbaugh, Elias & Amal Hodaly Shahin, Hilary Shor,  Jeff Valenson & John Gile, Jeffrey Chassen, Jodi Rappaport,  Joel Goldman, Kent Belden, Lane Janger, Leah Forester, Lee Daniels, Linda Janger, Lisa Edelstein & Robert Russell, Luis Barajas & Jim Turner, Mark Itkin & Bradley Bayou, Mark Lehman & Gabriel Pacheco,  Mark McKenna, Merle Ginsberg, Michael Di Girolamo & Craig Young, Michael Ferrera, Michael Maloney, Michael Shulman, Mr. & Mrs. Jake Scott, Mrs. Patricia Loud & Mr. Bill Loud, Nicole Perna & Logan McNeil, Norman Reedus, Peter Savic, Roman Alonso, Rose Apodaca & Andy Griffith, Tatiana von Furstenberg, Tyler Clement & Bryan Cooper, Willie Maldonado & Petra Flannery
When & Where

Milk Studios Los Angeles
855 North Cahuenga Boulevard
Los Angeles, CA 90038


Thursday, October 6, 2016 from 7:00 PM to 10:00 PM (PDT)
Add to my calendar
Organizer
Foundation for The AIDS Monument (FAM), seeks to honor and memorialize the devastation and impact of HIV/AIDS on a national level. Reflective and contemporary, the monument will establish a much needed, long-awaited structure, one of global significance that will support our ongoing activism. 
The Monument will be built in West Hollywood Park and his supported by hundreds of donors and philanthropists.
Blending evocative architectural design and state of the art technology, the monument will provide a destination that will pay tribute to the legacy of those we have lost, honor those who survived and recognize the organizations of change that were born, and provide links and access to existing programs around HIV/AIDS education.