Description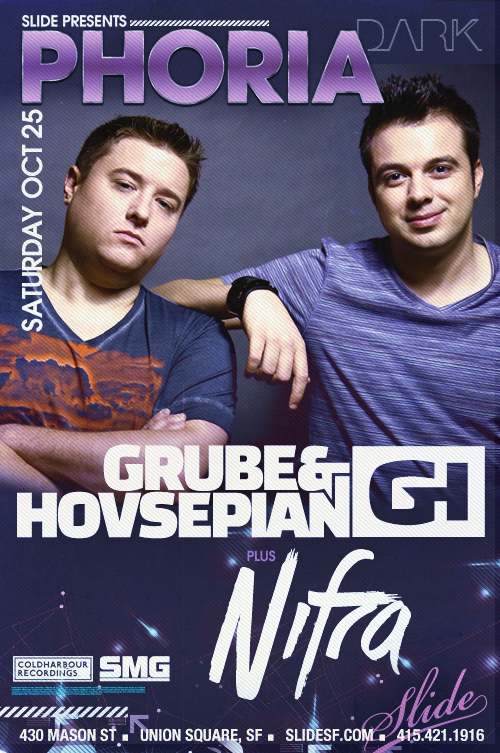 ♦ Table Reservations
♦ Email vip@slidesf.com or Phone: 415.421.1916

Terms and Conditions:
This event is 21 and over. Any Ticket holder unable to present valid identification indicating that they are at least 21 years of age will not be admitted to this event, and will not be eligible for a refund.
Organizer of PHORIAdark with Grube & Hovsepian + Nifra
Back in the Prohibition Era of San Francisco, 430 Mason Street was a space called the Cable Car Theater. Below the theater was a restaurant called Cafe Dans. In actuality, cafe Dans was not a restaurant, but a speakeasy that could be accessed only by a savvy few that would push a secret wall, leading you to a playground slide. This slide would take you below the street level where one could indulge in illicit gambling and the drinking of bootleg whiskey and spirits. In an era of secret codes and handshakes, the speakeasy was a hidden subculture of nightlife. Old world San Francisco elegance has been reborn. Slide is modern and sophisticated but is also reminiscent of the age of gangsters, flappers and bootleg revelry of years past.
♦ Table Reservations 
♦ Email vip@slidesf.com or Phone: 415.421.1916