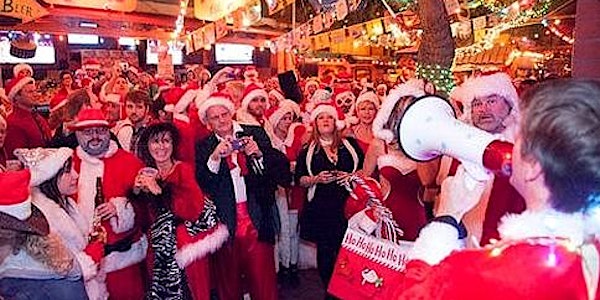 Phoenix Santarchy 2022(Santacon)
Yes, this is the official 2022 Phoenix Santarchy organized by the Arizona Cacophony Society (you ARE already a member!) AKA Santacon
Refund Policy
Refunds up to 1 day before event
About this event
Yes, this is the official 2022 Phoenix Santarchy organized by the Arizona Cacophony Society (you ARE already a member!)
AKA Santacon
AKA Santa Rampage
AKA The Red Menace
AKA Cheap-suit Santas
AKA Santapalooza
AKA Cry "H" Satan
If you see any other "santacon" event selling tickets, they're pretending to be us!
DON'T BE FOOLED! 
ALWAYS DEMAND THE ORIGINAL!
Some of the Santa will be doing a "soft start" at 11AM at George & Dragon.
From there on out, just follow Santa. These Santa will be bopping around on the light rail, and potentially will end their night in Tempe.
Other Santa will be heading to Downtown Phoenix (possibly via the light rail!) to get there at 5:30PM.
Santa should be prepared to be in Downtown Phoenix by 5:30PM for the "HARD start"!
Information about the "5:30PM to END" portion will be emailed to all registered ticket "purchasers" on Dedcember 7th or 8th.
Santa's Toy-Drive Info:
Benefitting AZ Foster Children though Helen's Hope Chest, we will be accepting donations of new unwrapped toys, games, stuffed animals, books, art supplies, and gift cards ($20.00 or less) - for ages infant through teenagers. Please do not gift-wrap them. Drop off location for the toys will be at the 5:30 PM locations.
- Thanks for your participation!
Check www.azcacophony.org for details and up-to-date info.
We will email the 5:30PM start location to all ticket purchasers!