About this Event
Join Sue Castelletti from Flatback Goods at her family-owned shop Phoenix Lettering, which is the last remaining chainstitch service provider in the Valley! Come learn about this special vintage art form that's so enduring and endearing to people of all ages.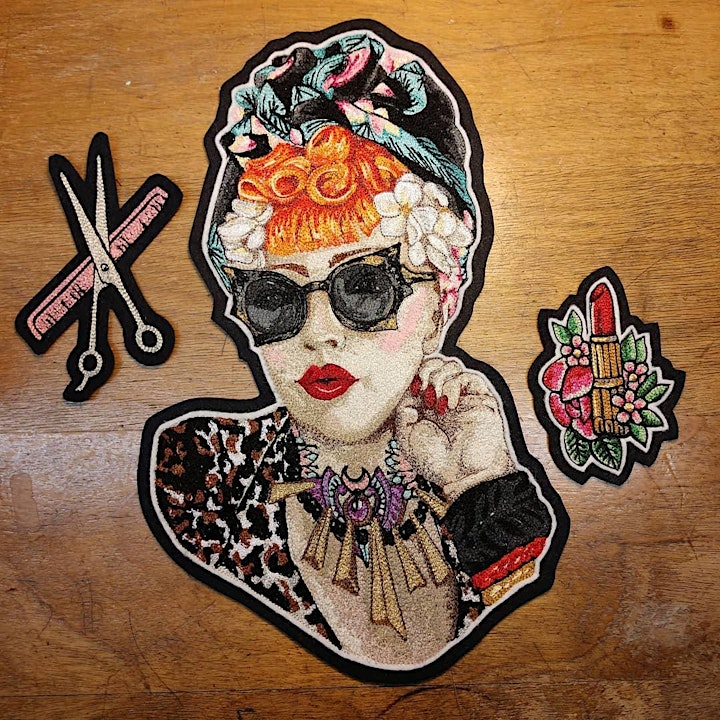 THIS EVEN HAS BEEN TEMPORARILY RESCHEDULED TO TUESDAY MAY 19. REFUNDS WILL BE HONORED.
At this small group interactive shop talk, Sue will demonstrate the art of chain stitching and walk the group through how to prepare art and select textures for an artistic back patch. You'll walk away with everything you need to know about how to prepare your own design to be turned into a wearable work of art!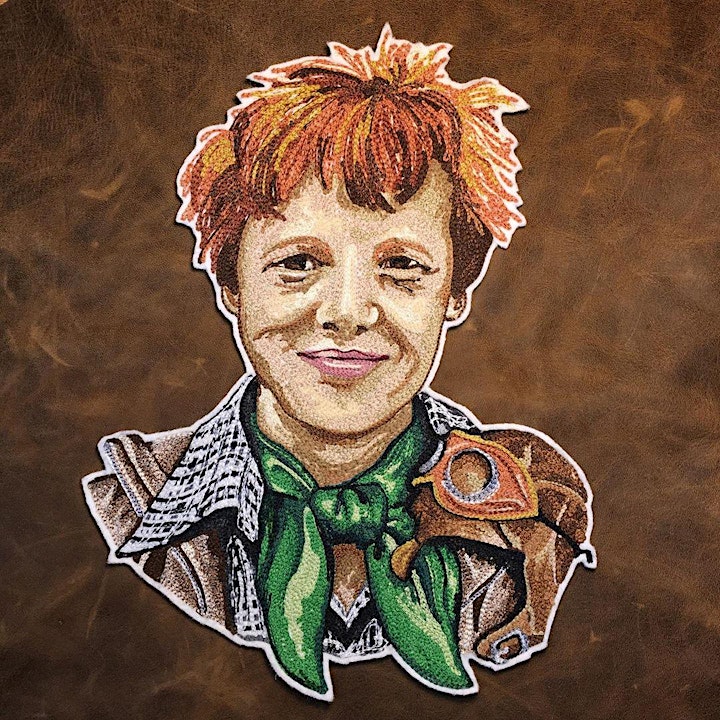 Typically used on letterman's jackets and patches for high school clubs and service, chainstitch and chenille can be found in western wear, fashion accessory design, home decor and novelty applications -- even in large-scale fine art!
Sue is also an accomplished chainstitch portrait artist who has exhibited portraits at First Studio and the Herberger Center for the Arts. Her pop art inspired retro jacket patches are popular at car shows and markets. This year she'll bring her artistic patch inventory and will chainstitch simple designs on demand at the Modern Phoenix Marketplace on March 21.
This small group talk is limited to 12 participants. Please note this is not a hands-on workshop but rather a primer on getting familiar with the art form, its possibilities, its strengths and limitations.