Phoenix Freelancers Union SPARK: Freelance Tax Workshop

Wednesday, February 5, 2020 from 5:30 PM to 7:00 PM (MST)
Event Details
February SPARK: Our annual tax workshop will offer:
Advice for filing your returns now

Best practices for expense deductions

Discussion of the impact of the changes to the tax code for this year
Join local experts Carrie Kiser, EA, CTC, NTPI Fellow & Jeff Tolonen, AA Tax CPA for a wide-ranging Q&A.
---
We host meetups for freelancers by freelancers: we invite you to bring your expertise, questions, and elevator pitches to the table to workshop and discuss. 
Join us on the first Wednesday of every month to meet other entrepreneurs in the area, get inspired, and to network.
Join us on Facebook.
Join us on LinkedIn.
2020 Topics
Want to speak on, know a speaker, or want to propose a panel for one of these topics? Contact Eileen Kane.
Mar 4 Reaching New Clients
Options, variety, and numbers are the name of the game this month, because who doesn't want more clients??! Join us to learn about:    -    5 places to look for clients that you haven't considered - The best tips for that initial cold call, email or message - Elevator pitch feedback - hear from the group to improve and strengthen!
Apr 1 Website/Social Media Critiques
Sometimes it can be hard to get honest, reliable, and relevant feedback on your online freelance presence. Come out this month for roundtable community feedback on your website and social media, and be ready to offer critiques as well!
May 6 Negotiation Tactics & Getting Paid
Money makes the world go round and SPARK is here to help you secure your bag. This meeting we'll cover: - Initial negotiations on rates - What to include in contracts and invoices to get paid on time - How and when to level up your rates
June 3 Round Table Tips & Apps
​Summer is here, so celebrate with SPARK and your community at our Freelance Happy Hour! Join us at your local hot spot to network, talk about what's new in the freelancing world, and walk away with a few tips and business cards!
July 1  Creativity Hacks for Freelancers
We've all been there, stuck and uninspired. Let SPARK help you break out of that rut this month with creativity hacks for your freelancing mind, including: - How to catch the problem before burnout - 10 tested tricks for shaking up your routine and resparking your passion - How to let your creative drive guide your work choices
Aug 5 Diversifying Your Income Streams
There's nothing quite like having multiple sources of income, and SPARK wants to help you get into that gig economy in the right, sustainable way. We'll cover: - What options are out there and how to capitalize on them - How to schedule multiple streams for the short or long-term - Concrete steps to get started diversifying today
Sept 2 Tricky Clients
Unfortunately, not every client is a dream to work with, so this month we're talking through all the necessary tools for successful client management, including: - Setting concrete deliverables and reigning in budget-creep requests - Communicating effectively from day one to pay day - Tricks for optimizing persuasiveness, to get your client on the same page as you
Oct 7 SEO & Sips
That autumn crisp is in the air, so join SPARK and your community at our fall Freelance Happy Hour. Over some good drinks, we'll do a little networking, cover some SEO best practices, and share about our current projects!
Nov 4 Social Media Growth
How many people know about your business? Do you have enough of a social footprint? Do you want to increase eyes on your content, your work, and translate that into jobs? If so, join us at SPARK this month where we'll be helping you grow your social media presence, including: - How to pick the right platform for you - The secrets behind quicker, more relevant, more click-able posts - Tips for getting more followers in your area and beyond.
Dec 2 Holiday Office Party for the Office-Less
Freelancers rejoice! You don't need a beige office to have a holiday party, and SPARK is throwing one for you! Come out for sips and snacks, games and fun! 
Join us at  K'e: Main Street Learning Lab in downtown Mesa. K'é provides in-person and virtual classes and workshops for small businesses.
---
SPARK is built on the premise that we're stronger together than we are on our own.
Check out the national conversation at #FreelanceSPARK or send a friend to one of our events across the country! 

Quick tips:
Yes, this event is for freelancers of all industries.

We're all connected by our efforts to succeed in the gig economy. 

No, this event will not be taped- it's a meetup!
SPARK Phoenix is brought to you by: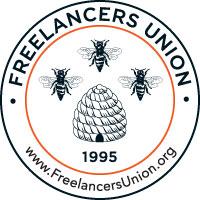 Freelancers Union 
Freelancers Union is a membership organization that provides benefits, resources, and advocacy for 425,000 independent workers nationwide. To learn more or join, visit freelancersunion.
Carrie Kiser, EA, CTC, NTPI Fellow
Save This Event
When & Where

K'e: The Main Street Learning Lab
126 W Main St
Mesa, AZ 85201


Wednesday, February 5, 2020 from 5:30 PM to 7:00 PM (MST)
Add to my calendar