Join ASU Edson Dean Judith Karshmer and The Phoenix Spokes People as they lead a free community bike ride through our urban core.
About this event
Phoenix Biomedical Campus: Community Bike Ride Series
All are invited to join ASU Edson College of Nursing and Health Innovation Dean Judith Karshmer and the Phoenix Spokes People as they lead a free community bike ride through our urban core ending at The Rusty Spoke and Wayward Taphouse
Cyclists of all levels are welcome! This ride is open to everyone and is meant to serve as an introduction to:
1) Fellow cyclists
2) How to navigate downtown Phoenix as a cyclist.
The ride will start at the Phoenix Biomedical Campus in the heart of downtown Phoenix and head north navigating the best streets for cyclists as well as biking past several of the murals scattered throughout Phoenix's urban core.
The ride is roughly 14 miles and will take about an hour and 30 minutes. This is a slower-paced ride to accommodate those new to cycling through an urban landscape.
RIDE STARTING POINT: The south parking lot of the 850 PBC building located at 850 N 5th Street, Phoenix 85004
POST RIDE: The ride will end with a tour of The Rusty Spoke and the onto The Wayward Taphouse where they have offered our group 10% off all beverages.
The Rusty Spoke is perfect place to buy a bike. build a bike, freshen up on your bike maintenance skills and meet fellow bike enthusiasts. We will make our way down Grand Ave to The Wayward Tap Room to enjoy a post-ride beverage together.
SUGGESTED TO BRING: Helmet, bike lights, bike lock. If you need a bike, check out The Rusty Spoke. They have used bikes available for a practice ride and/or purchase.
__________________________________________________________________________________________
The Phoenix Biomedical Campus is a joint collaboration between the city of Phoenix, Arizona's three state universities and the Arizona Board of Regents to bring entrepreneurs, educators and the community together to advance public health in the state of Arizona. Located in the heart of downtown Phoenix, the PBC is the only place in the state where all three universities work side by side, and is home to the highest concentration of research scientists and professionals in the region. To learn more about the Phoenix Biomedical Campus and how you can get involved, visit our website at biomedicalphoenix.com.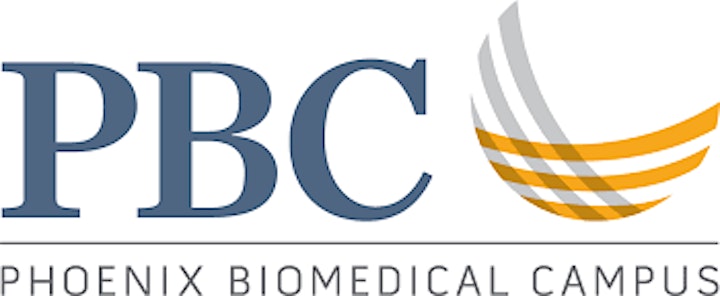 Organizer of Phoenix Biomedical Campus + Phoenix Spoke People Community Bike Ride