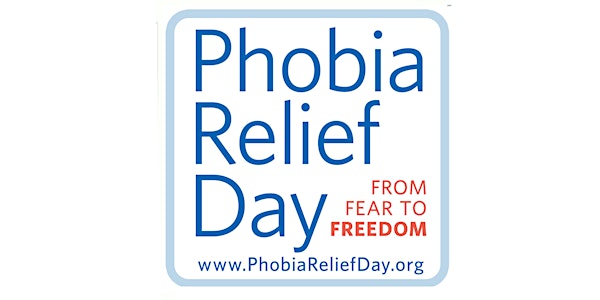 Phobia Relief Day and Party
When and where
Location
George Billis Gallery 525 West 26th Street New York, NY 10001
Refund Policy
Contact the organizer to request a refund.
Description
What is Phobia Relief Day?
Phobia Relief Day aims to raise awareness globally about the everyday impact of phobias and share tools that people can use to free themselves from their fears, shed stress and build their best lives ever.
---
Who is Phobia Relief Day for?
This special event is designed for people who suffer from fear and are seeking relief, their friends and families looking for ways to help, and professionals interested in gaining a feel for the Phobic Relief skills.
---
What You'll Get by Attending Live in New York City!
By attending Phobia Relief Day in person, you'll receive a copy of Phobia Relief: From Fear to Freedom.

Choose to be a volunteer to participate in a demonstration of the Phobia Relief skills during a two hour talk focuing on sharing the phobia relief skills.

As you see how its done, you'll learn how to Phobia Relief skills are done.
---
Location: The George Billis Gallery in New York City!

Date: November 5th, 2018

Time: 6:00 - 6:30 pm Hors D'oevres and Live Jazz Band.

Time: 6:30 - 8:30 Live Talk and Demonstration.

Time: 8:30 - 9:00 more live music!
---
Thanks to the phobia relief skills, thousands of lives have changed. Kalliope went from a weekend golfer to a pro golfer in just two years. Now, she uses the same skills to guide people to overcome their irrational, uncontrollable, unreasonable fears. Her clients become better spouses, parents and more motivatred employees. They're able to go on vacation with their families, confidently take the elevator, leave their homes, take airplane flights, pet dogs, feel comfortable at zoos in the presence of snakes, remain with their kids at parties instead of avoiding clowns, live in big cities and so much more. And it's all by choosing to go from a life of fear to living with freedom. Join us for Phobia Relief Day! Sign up now!
This event is being recorded and will be used for promotions. By attending this event you agee to being filmed.