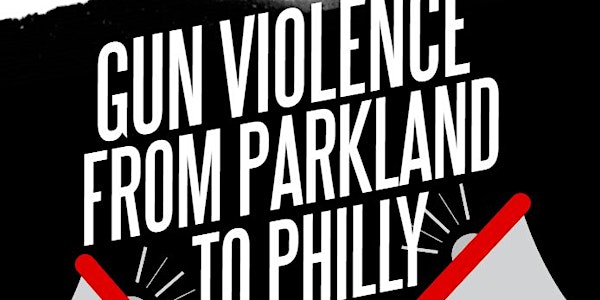 #PHLYouthTalks: Gun Violence from Parkland to Philly
When and where
Location
South Philadelphia High School 2101 S Broad St, Philadelphia, PA 19148
Description
The tragedy at Parkland adds to the growing list of school shootings nationwide, but Philadelphia youth are impacted by gun violence daily. We're inspired by the students in Florida that are challenging their state and federal elected officials, and we're here to join the momentum to advocate for safe spaces for youth and a reduction in gun violence in the City.
In anticipation of Philadelphia's planned March for our Lives on March 24, the Philadelphia Youth Commission and Mayor's Millennial Advisory Committee are co-hosting a special #PHLYouthTalk for Philadelphia's youth to tell their stories about the impacts of gun violence in their lives, and connect to solutions and resources in the city.
This youth-led event will begin with an educative session, Gun Laws 101, to provide everyone the facts on how our local, state and federal gun laws work, the impact of gun violence in Philadelphia, and what citizens can do to advocate for changes to gun laws.
Following this session, the PHLYouthTalk will break-out into the following topical workshops that will seek youth voices to address the following questions.
Safe Spaces

How are we connecting employment opportunities and afterschool/out-of-School time programming to more youth in need? How does violence prevention fit into this conversation?
Anit-Violence Efforts
How should we build and support credible mentors for violence intervention and prevention?
Trauma
How can we better address trauma in young people's lives that can stem from and/or lead to violence?
We will have stations set up to encourage youth to tell their story throughout the event, in written, artistic or digital form.
Elected officials from the local, state and federal level will be invited to attend and listen to the youth participants. The event will be free and open to youth across the city, as well as to parents, teachers, and school administrators. Join us!