Phish Pre-Show Rooftop Concert ft. LadyCouch and Maggie Rose in Nashville
Phish Pre-Show Party ft. LadyCouch and Maggie Rose at BentoLiving Chestnut Hill in Nashville, TN
About this event
JED Media presents Phish Pre-Show Party ft. LadyCouch and Maggie Rose at The Chestnut on TUE, AUG 3 at 3PM CT.
The Chestnut is BentoLiving Chestnut Hill's rooftop bar. Join us for a performance by LadyCouch ft. special guest Maggie Rose, Phish-inspired cocktails, panoramic views of Nashville, and other surprises.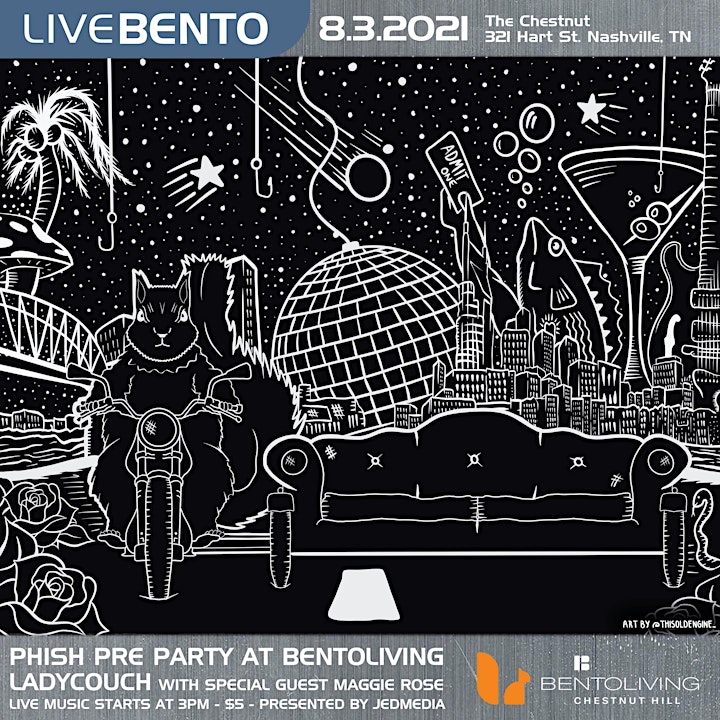 ABOUT THE EVENT:
Outdoor rooftop concert. General admission only.
Performances by LadyCouch ft. special guest Maggie Rose
Doors: 2:30 PM CT
Show: 3:00PM CT
$5. Limited tickets available.
Valid government issued photo ID required for entry.
ABOUT THE ARTISTS:
LadyCouch:
"LadyCouch is more than a band. LadyCouch is a family."
LadyCouch was born out of Rolling Stone-acclaimed artists Allen Thompson and Keshia Bailey's love for one another and their love for honest, soulful music. Although their friendship stretches back years, it wasn't until the winter of 2017 that they decided to share a stage. After a show at Nashville's Exit/In where they were on the same bill, they realized their already strong individual voices had power and depth they never thought possible when combined.
The pair seem to come from two different worlds, musically, with Keshia hailing from the straight-ahead throwback Soul group Magnolia Sons, and Allen from the psychedelic folk of the Allen Thompson Band. But their similar Appalachian upbringings and their genuine appreciation for Soul, Rock, Funk, Country and Folk allow them to build bridges across genres to create a sound all its own.
Featuring a rotating cast of Nashville's most talented musicians, LadyCouch invites you on a musical ride unlike any other.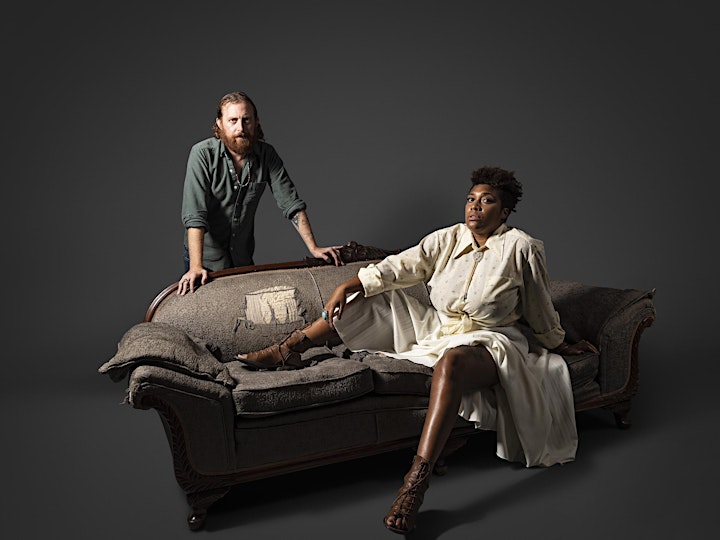 Maggie Rose:
Maggie Rose is a Nashville-based singer-songwriter who has been performing for more than a decade as a rising country artist and has appeared on the stage of the Grand Ole Opry more than 80 times. With a style that combines funk, blues, soul and country, she creates her own lyrical sensation, providing a one-of-a-kind live experience.
Her newest album, Have a Seat, was recorded live at FAME Studios in Muscle Shoals, Alabama, and will be released Aug. 20.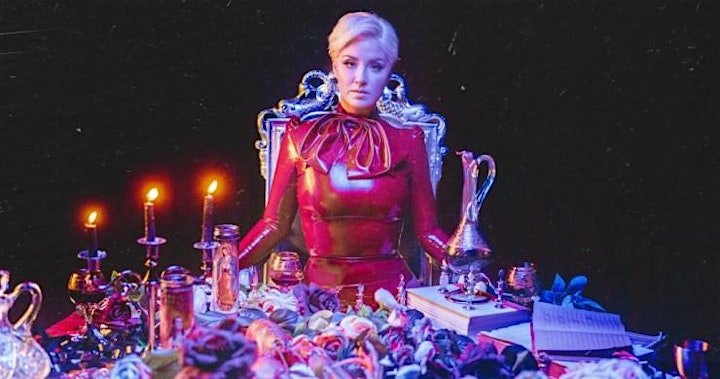 ABOUT JED MEDIA:
Based out of Nashville and NYC, JED Media is a woman-owned full-scale event curation and digital marketing agency. JED Media sits at the intersection of culture and creativity. JED believes in the individuals in our community and develops one-of-a-kind campaigns and experiences that amplify these talented voices while adding to the unique cityscape that they inhabit.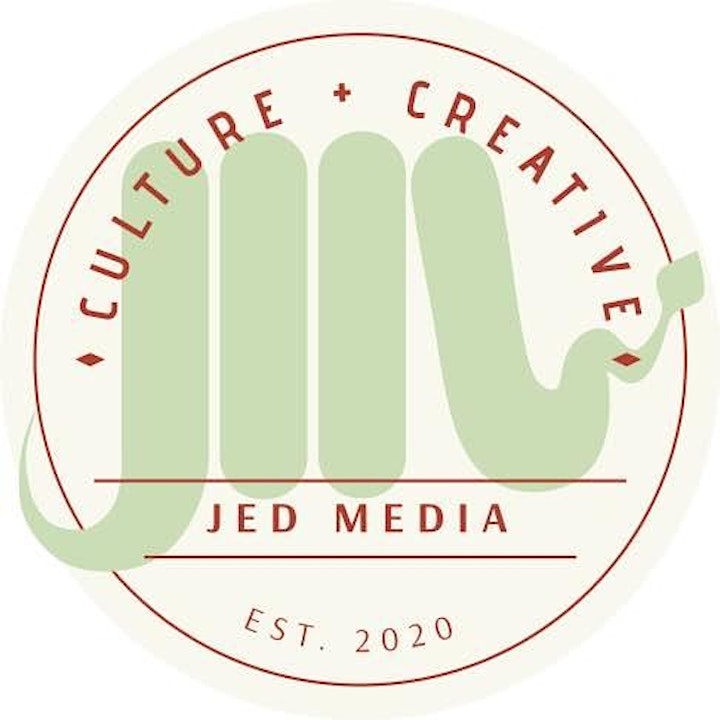 Organizer of Phish Pre-Show Rooftop Concert ft. LadyCouch and Maggie Rose in Nashville