3 nights of camping for Phish at Sleepybear Campground!
About this event
Calling all Phish Fam! Join us for a safe weekend of good vibes at Sleepybear Campground.
We'll be celebrating all things Phish with three nights of camping, right across the street from Deer Creek Music Center!
Capacity will be limited, so don't wait to score your passes! Campsites are first-come, first-serve. All ages welcome!
Sleepybear Campground events will go on no matter what- rain or shine, concert or no concert. We will do our best to provide you with a great camping experience - Park Ranger Pete.
Event Details
Check-In: Friday, August 6th at 12 PM
Check Out: Monday, August 9th at 12 PM
3 Night Camping Cost: $120 - Includes THREE nights of camping for ONE person.
No single day passes.
Minimum of 2 people per vehicle.
Parking Pass not included. Pass is $10 and available as an add-on or at the door. Cash only.
3 Night RV/Pop-Up Camping + Parking Cost: $510 - Bundle includes THREE nights of camping for FOUR people ($480) + RV/Camper Parking Pass ($30)
No single day passes.
RVs/Campers require a minimum of 4 campers and are sold as a bundle.
If more than 4 campers, a General Admission Camping Pass must be purchased for each additional camper.
Safety Notice: All Hamilton County Covid Guidelines will be followed.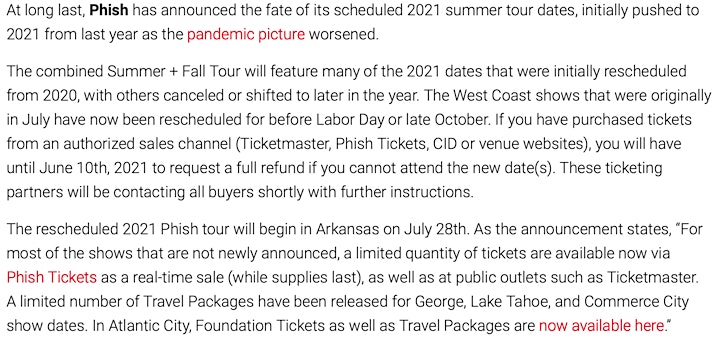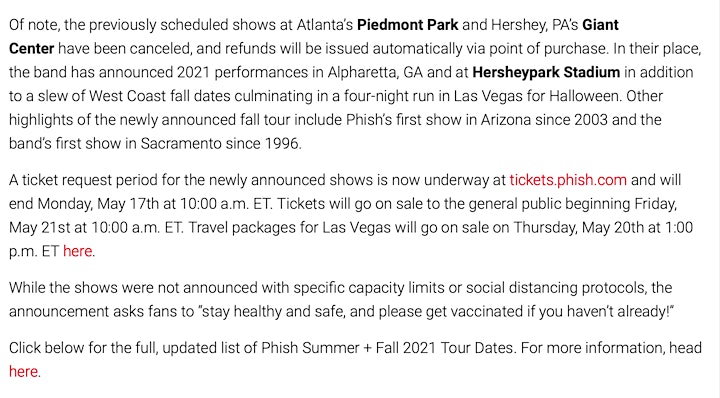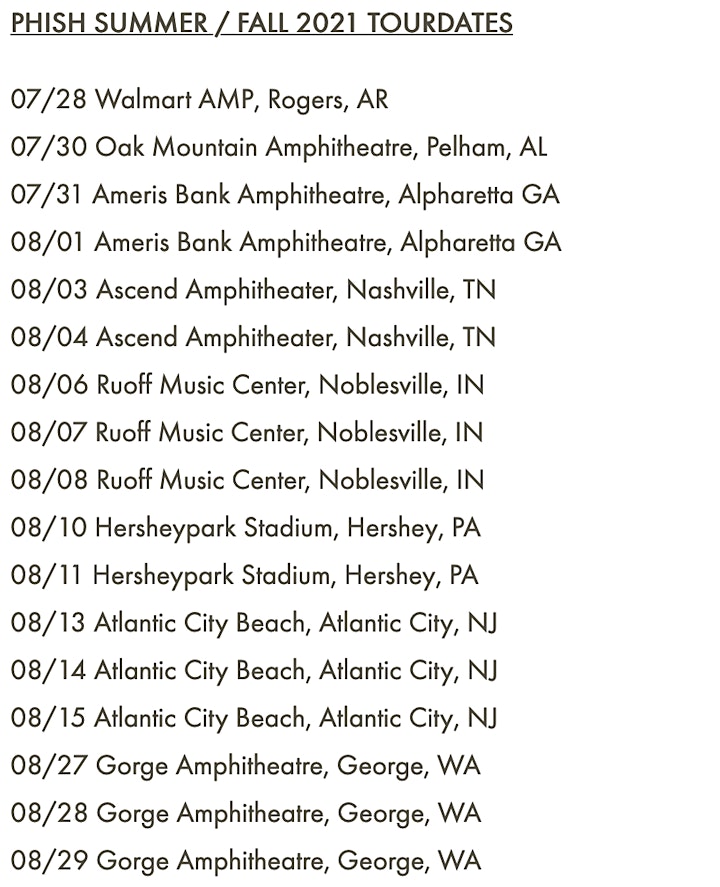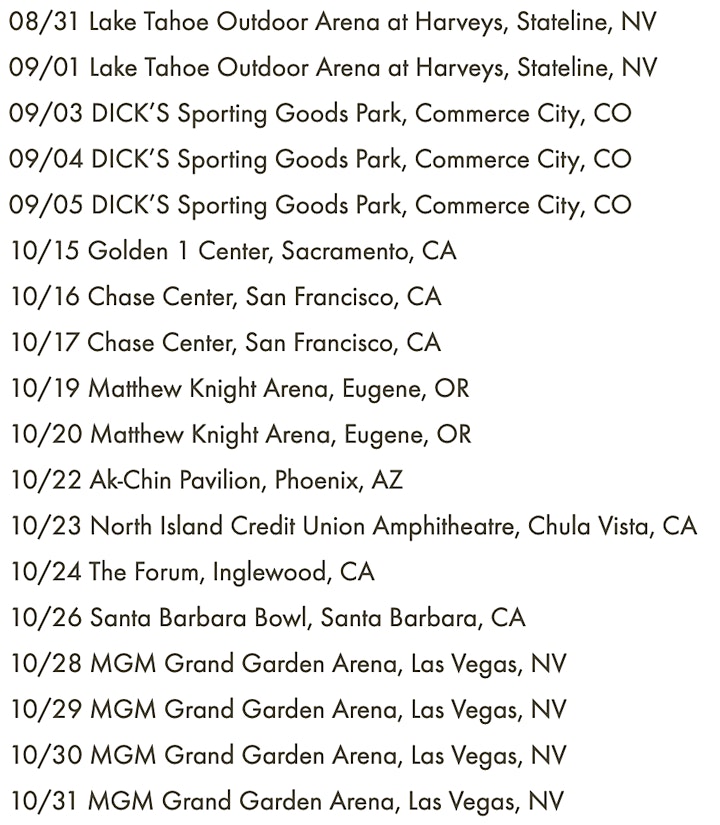 Organizer of Phish - Camping 3 Nights
WELCOME TO SLEEPYBEAR CAMPGROUND, INDY'S ULTIMATE CONCERT EXPERIENCE!
There's no comparison, Sleepybear is the absolute closest place to call your home when planning to visit for your favorite show. We are open in conjunction with the 2021 Ruoff Music Center event schedule, as well as many other events.
Sleepybear Campground is a privately owned campground that's hosted thousands of concert-goers through out the years. Established in 1994, after some Deadheads needed a place to sleep after a long, strange trip, Sleepybear is your place to call home for the most entertaining, safest, way to enjoy camping, tailgating and, live music with other campers looking for the same vibe. We are located just across the street from Gate 3 of the Ruoff Music Center, or as we still like to call it, Deer Creek.