Description
Please note, you do NOT need to print or show this for entry. We use this as a way to gauge interest.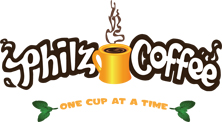 Hello Sacramento,
We are so excited to open our first location in Midtown, at the Ice Blocks. The store is complete and we are ready to welcome you in for our Soft Opening party on July 20th from 11am-3pm. We will be offering complimentary coffee and pastries- no tickets required. If you can't make it to the Soft Opening we'd be happy to see you during our regualr business hours starting July 21st at 6am (complimentary items are only available on 6/20).
Can't wait to meet you!
-Philz Sacramento Team
Having trouble with the map? Our store is located neat the corner of 17th and R St.