Philosophy of Science - Science, Technology & the Future 2014

Saturday, August 23, 2014 at 9:30 AM

-

Sunday, August 24, 2014 at 8:00 PM (AEST)
Event Details
Science

,

Technology

& the

Future

:

Starts Saturday Aug 23rd
What will the future be like?
See http://2014.scifuture.org for detail.
The conference will cover the foundations, methods, and implications of science, and central questions concerning what counts as science, the reliability of scientific theories, and the purpose of science.

What is knowledge and how it can be acquired? What is the extent to which knowledge pertinent to any given subject or entity can be acquired?
Much of the debate in this field has focused on the philosophical analysis of the nature of knowledge and how it relates to connected notions such as truth, belief, and justification.
The Philosophy of Science conference takes place in a time of great change — but let us take solace that great change brings great opportunities.  In science we are harnessing the accumulated weight of millions of individuals in fields as narrow as a nanotube and as overlapping as the world wide web.  How can we use Philosophy of Science to help us steer the efforts of humanity to efficiently deal with increasingly complex problems?

Let us take the opportunity to celebrate progress.  Immerse yourself within this meeting of great minds!
http://scifuture.org - Aug 24 1 2014.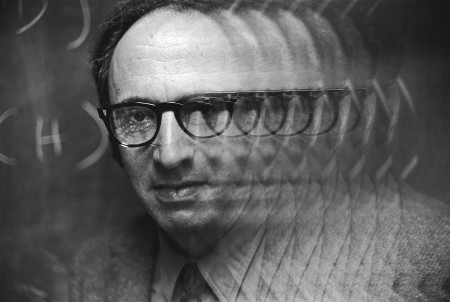 This Summer, leading scientists, inventors and philosophers will gather in Melbourne to discuss the upcoming 'intelligence explosion' that many now refer to as 'The Singularity'- a technological breakthrough that promises to eclipse previous computing developments with the creation of super-human machines.
Previous conferences 2010, 2011 and 2012 each drew over a hundred local, interstate and international enthusiasts to hear first-rate speakers from a range of fields. In 2013, we had a stellar line-up - Including Nobel Prize winner Peter Doherty, Philosopher and Founder of WTA David Pearce, leading Artificial Intelligence expert Dr Marcus Hutter and many others.
This conference is brought to you by Humanity+ and the Australian Science Communcators.
Humanity+ explores how society might use and profit from a variety of creative and innovative thought.
Join in an exciting weekend as we explore the surprising future. See you there!

And please feel free to pass this on.
"If you go back 500 years, not much happened in a century. Now a lot happens in 6 months." says Ray Kurzweil. "Technology feeds on itself and it gets faster and faster, it's going to continue, and in about 40 years it is going to become so fast, the pace of change is going to be so astonishingly quick that you won't be able to follow it, unless, you enhance your own intelligence by merging with the intelligent technology we have created."
This conference will challenge your view of science.
The Science, Technology & the Future conference represents a great opportunity to network with a variety of smart and dynamic groups. For those who are already familiar with the accelerating pace of technological change, the confernece will help broaden peoples awareness of the widening vista of possibilities resulting from technological developments (for instance in biotechnology, nanotechnology and AI).
Have questions about Philosophy of Science - Science, Technology & the Future 2014?
Contact H+ Australia
When & Where

Unitarian Hall East Melbourne
110 Grey St
East Melbourne, VIC 3002
Australia

Saturday, August 23, 2014 at 9:30 AM

-

Sunday, August 24, 2014 at 8:00 PM (AEST)
Add to my calendar
Organizer
H+ Australia
The goal of H+ is to:
• support discussion and public awareness of emerging technologies,
• to defend the rights of individuals to adopt technologies that expand human capacities,
• to anticipate and propose solutions for the potential consequences of emerging technologies,
• and to actively encourage and support the development of emerging technologies judged to have sufficiently probable positive benefit.
Philosophy of Science - Science, Technology & the Future 2014