This time, we're aiming at discussing how philosophy helps us live our lives day after day.
About this event
Does philosophy only belong in the halls of academia?
Nope.
It belongs in the lives of everyone.
It helps us solve our problems -mundane or abstract, and it helps us make better decisions by developing our critical thinking (very important in the age of disinformation).
But it's boring, you say.
It's hard to understand, you say. As it turns out, philosophy does not have to be a big snooze-fest.
It can actually be stimulating and fun.
That's exactly what our monthly philosophy evenings have shown...yes, we've been doing these "café philo" for a year and the results are amazing, including in the way we see the world and decide to intentionally live in it.
.
.
.
Welcome to yet another interesting evening where we're planning on discussing grand philosophical ideas on LIVING LIFE PHILOSOPHICALLY.
This event is part of a Paris-based Cercle de Réflexion dedicated to sharing philosophical and leadership ideas that shaped and are still shaping our world!
This club-like English-speaking group that meets every first Thursday of the month is for anyone interested in educational discussions and resources about philosophy, where you don't need to be a graduate-level philosopher to understand it.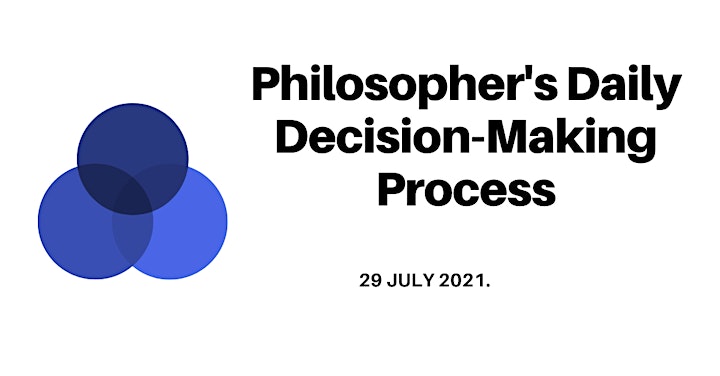 Format:This discussion-type event will be made of an open group discussion, inviting everyone's take on the use of philosophy in their Daily Decision-Making Process.
Reminder: No-shows and last-minute cancellations aren't tolerated. A No-show usually gets people removed from the group!
Organizer of Philosophy Night: An Amateur Philosopher's Daily Decision-Making Process