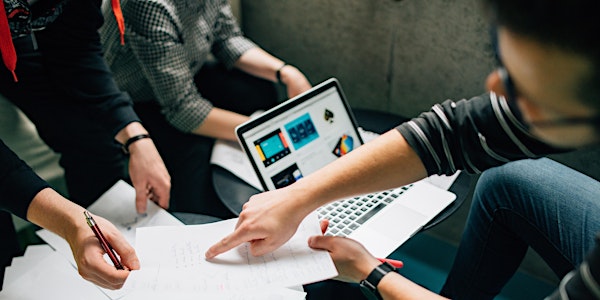 Philly Tech Week- Angular/C# for Large Data Sets 1pm-3pm
When and where
Location
Pipeline Workspace 30 South 15th Street 15th Floor Philadelphia, Pa 19102
Description
Learn how to build enterpise apps for large data sets using the latest versions of C# and Angular!
Come join Eigen X during Philly Tech Week 2018 for a presentation explaining how to use MSSQL, Visual Studio 2017, C#, .NET Core, and Angular 5 to build high-performance web sites for large data sets with minimal coding.
What Is This?
This is a one hour presentation with some background explanations and multiple code samples in C# and Angular that demonstrate how to build highly scalable sorted, filtered, and paginated data grids with mostly open source tools. This is a presentation only, attendees are not expected to bring laptops.
Who Should Attend?
Developers with some level of experience with C#, ASP .NET, and JavaScript who would like to learn more about the latest toolkits and to build solutions that connect them. This is a high level overview with demonstrations and explanations of some code samples.
Notes
Tickets are free but please RSVP so we can track headcount and seating arrangements.

The event is hosted at Pipeline Workspace. When you arrive in the building lobby, tell security you're going to Pipeline on the 15th floor. When you arrive at 15th floor reception, tell them you're going to the C#/Angular training.
What If Want To Learn More?
Follow the links below to find out more about upcoming in-depth training classes through Eigen X Labs..
Presenter
Instructor Brian Woelfel (bwoelfel@eigenx.com) is a partner at Eigen X with two decades' experience building custom enterprise corporate apps with C#, Java, Angular, MSSQL, and Tableau for Comcast, QVC, Pew Trusts, Ceridian and other local companies.