Philly Tech Community Holiday Party 2017 (Special Guest Mayor Jim Kenney)
Description
You're invited to the 1st Annual Philly Tech Community Holiday Party 2017!
Special Guest Speakers:
Alan Rihm, CEO of CoreDial
Mayor of Philadelphia Jim Kenney
New Director of Business Development: Innovation & Technology for Philadelphia, Francisco Garcia
Make sure to check out the agenda below and get your tickets as this is sure to be a MUST ATTEND event.
This party will be a celebration of technology and innovation happening throughout the Greater Philadelphia region. You'll have the opportunity to build relationships, network, praise achievements and have a great time with your colleagues and friends, while at the same time giving back to "Littles" within Big Brothers Big Sisters, Independence Region. 20% of all the dollars raised from this event will go towards buying school supply holiday gifts for "Littles" in the Philadelphia region and putting a big smile on the faces of children from the area.
Who's Invited to the Party?
Everyone involved or interested in technology, software, engineering, entrepreneurship or innovation should attend, but more specifically:
Businesses - Business leaders, owners, employees, venture capitalists, angels, advisors, lawyers, accountants, startups, bootstrappers, community workspaces and entrepreneurs in the tech ecosystem.

Makers - Makers combine art with technology to create beautiful things in AR / VR / MR, video games, digital art and community initiatives.

Digital Media & Content Experts - The people that build strategy around technology coverage & promotion involving things like content marketing, digital marketing and social networking.

Engineering & Development - Engineers, programmers, designers, developers and project managers that manage and do coding, front and back-end development, database, infrastructure and cloud.

Sciences - leaders in healthcare, the sciences, economic development, public health and academia should come and talk about commercialized technology, creating connectivity and influencing policy.

Civic - Philly government officials who understand how technology can solve problems in our society.
Date, Time and Venue Location
Date - Wednesday December 13th
Time - 6pm - 9pm
Venue - Coda Philly - 1712 Walnut Street, Philadelphia
Coda is Philadelphia's premier 5-Star live performance venue, nightclub and event space. It's located in the Rittenhouse Square neighborhood of Philadelphia and is very close to SEPTA trains and Suburban Station.
Agenda
Upon Arrival - Free Professional Commercial Photo Shoot brought to you by Commercial Photographer Kyle Ober

Kickoff the Party and say a few words - Alan Rihm - CEO of CoreDial


Philadelphia Mayor Jim Kenney will be speaking and introducing the new Director of Business Development: Innovation & Technology, Francisco Garcia

COMEDY KICKOFF SHOW - The holiday party will kickoff with a live Comedy Show called "Good Joke / Bad Joke Bingo" by Comedian, Author and Festival Producer, Shawn Wickens from NYC.

Free Prizes during Good Joke / Bad Joke Bingo.

The First 100 People to Arrive go into a Drawing to Win a $100 Amazon Gift Card.

Free Open Bar from 6pm-9pm.

Free Buffet Style Dinner with Great Food.

DJ that will be Spinning Great Music, Dancing.
There are still opportunities for sponsorship or donanation to Big Brothers Big Sisters.
If you would like to be a sponsor and have 20% of your dollars go to giving gifts to "Littles" in Big Brothers Big Sisters for the holidays or send us a donation for Big Brothers Big Sisters please email Dan Clayton at dclayton@phillytech.co
BIG THANKS TO OUR SPONSORS!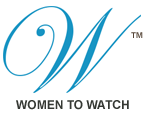 Women to Watch™ Media, LLC. - The Premier Global Media Platform for Women Leaders.
Susan Rocco - Founder of Women to Watch Media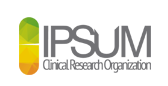 IPSUM CLINICAL - Ipsum's focus is on three core areas - Clinical Services, Medical Device Services and Technology Solution Development for HealthTech, MedTech, Healthcare and Software Markets.
Mike Hoey - Founder & CTO - Ipsum Clinical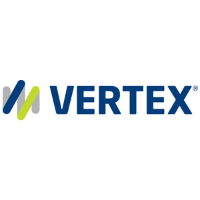 VERTEX, INC - Vertex is the leading and most trusted provider of comprehensive, integrated tax software and technology solutions for enterprises and small businesses.
John Vigilione - Executive Vice President - Vertex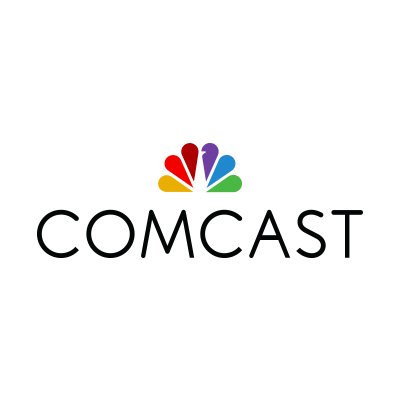 COMCAST - Comcast NBCUniversal's programs help LIFT entrepreneurs, and uncoverstartup stories and new product innovations.
Danielle Cohn - Executive Director, Entrepreneurial Engagement, Comcast NBCUniversal
Monique Moffo - Program Manager & Entrepreneurial Engagement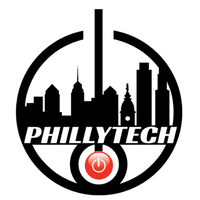 PhillyTech - PhillyTech is focused on providing PEOPLE, PRODUCT & PROFITABILITY solutions.