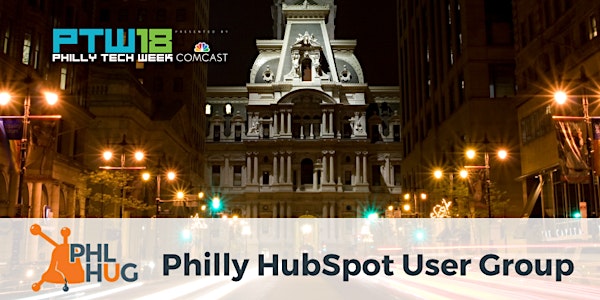 Philly HUG | May Meetup (Philly Tech Week '18, presented by Comcast)
When and where
Location
Arts+Crafts.Holdings 990 Spring Garden Philadelphia, PA 19123
Description
Join us for a special edition of the Philly HUG Meetup during "Philly Tech Week, presented by Comcast".
Sauna Diplomacy: In the Heat of Sales Negotiations
What is Sauna Diplomacy, you ask? Attend to learn and tour the traveling sauna brought to Philadelphia by FinnLeo America's largest sauna company.
Carole Mahoney, Founder of Unbound Growth, explains how breaking down barriers to sales is critically important to the success in scaling your business. This presentation is designed to help the business owners, sales and marketing executives understand the basics of a positive sales experience.
Carole will cover the following topics:
How selling is about helping
Have a sales process that matches the Buyer's Journey (align goals) to negotiate an agreement
Which country invented Sauna Diplomacy anyway? (hint: Finland)
What are the critical steps during the process of a sales negotiation?
What to do if a surprise happens during the negotiation?
Case studies and proof points
Who should attend: The event is geared for the marketing and sales professional, business owner and aspiring Smarketer.
Event agenda:
3:00 - 3:15 PM - Registration
3:15 - 4:15 PM - Presentation, followed by Q&A and announcement of prizes
4:15 - 5:00 PM - Networking with drinks and light snacks
FREE attendance. Registration required. Snacks and libations provided!
While networking tour the traveling sauna brought to Philly by FinnLeo, the largest U.S. sauna company with over 800 dealers in America and a HubSpot client.
Brought to you by the Philadelphia HUG (HubSpot User Group). To learn more about the Philly HUG visit.