Description
PhillipsFest: A Concert for Justice & Hope, a benefit concert featuring the Indigo Girls will be Sunday, Nov. 13, at The Vanguard in downtown Tulsa, Okla.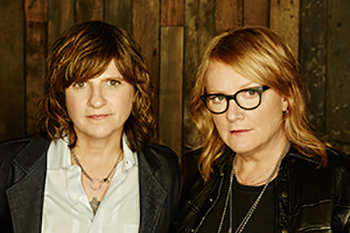 This is a benefit concert for the educational work of the seminary. In Tulsa and far beyond, Phillips Seminary advocates a way of being faithful that cultivates vital communities, vital conversations, and the public good.
We wanted an event that would benefit Phillips Seminary and create a space where persons of multiple generations, committed to faith and social justice, could have a great time while being re-energized for this work in the world.
Also on the bill for the evening: Trey Pearson, of Everyday Sunday, and Eric Himan, lead singer of local band, Soundsquatch.