About this Event
Calling all Phillippi Creek neighbors!
We are the Science and Environment Council, a collaborative group of 38 local environmental organizations working to protect and improve the environment: www.scienceandenvironment.org.
We're teaming up with South Gate Community Association and Sarasota County Stormwater Utility to host a free paddle cleanup at the South Gate Community Center to encourage neighbors to enjoy and protect Phillippi Creek.
Come paddle the creek then join us for a free tasty lunch by the creek in the historic (air conditioned!) South Gate Community Center! Bring your own kayak (and life jacket), or reserve one for free. We'll provide gloves and bags.
We can't wait to show you how to connect with your beautiful local waters and what you can do as a Phillippi Creek neighbor to protect the creek, the bay, and its wildlife!
Please consider walking, biking, or taking public transit. Help us reduce plastic waste - please bring your own refillable water bottle.
Registration required.
Special thank you goes to Liquid Blue Outfitters and Almost Heaven Kayak Adventures for donating their kayaks to this event! Feel free to say thank you by liking them on social media :)
BONUS
Florida coastal living - we love it! Here are your free guides to Phillippi Creek to learn about local habitats and wildlife and ways you can help keep our waters and wildlife healthy and beautiful.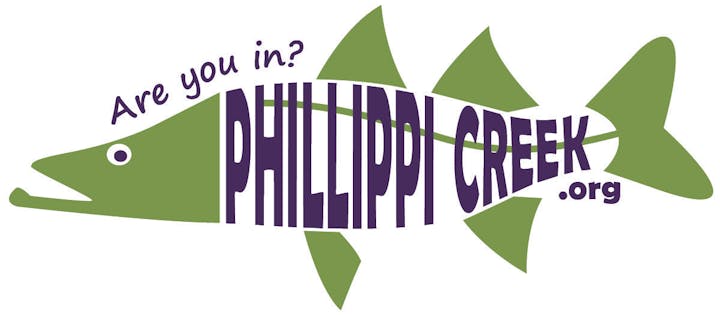 Looking for more ways to connect with nature? Visit our ecotour resource page: www.eckotours.com