Event Information
Location

Manchester Central Library

St Peter's Square

Manchester, United Kingdom
Description
Historian Michala Hulme, the Friends of Philip's Park Cemetery and Manchester City Council, invite you to the launch of Philip's Park Cemetery 150th Anniversary Exhibition. The exhibition documents the history of Manchester's first municipal cemetery, as well as a selection of key events from the city's history 1866-1940.
Themes of the exhibition include...
Death in Victorian Manchester

The Problem of Body Snatching

The Business of Death 
Origins of Rusholme Road Cemetery
Origins of Ardwick Cemetery
Origins of the Manchester General Cemetery
Building the Municipal Cemetery
The Cotton Famine
The Early Years of Philip's Park Cemetery
The Floods of 1872
Notable Burials
Rorke's Drift - The life story of William Jones VC buried in Philip's Park Cemetery
WW1 - Schools across the North West have designed their own exhibition boards to tell the life stories of a selection of WW1 veterans buried in Philip's Park Cemetery. Included in this is the sinking of the Lusitania - Sponsored by the HLF
The Manchester Blitz
The Friends of Philip's Park Cemetery - Photographic display to show the regeneration of the cemetery and the formation of the friends' group 
The evening will also be celebrating the launch of Michala's new book Bloody British History Manchester, published by the History Press.  
Following on from the success of A Grim Almanac of Manchester, the Bloody British History: Manchester, further explores one of the darkest histories in Britain. From the Screaming Skull of Wardley Hall, the violent raids during the Civil War, gruesome tales of the city's bodysnatchers to an epidemic of factory fires, you will find all manner of horrible events in this book. With coffins washed from their graves and swept away into the city after the River Medlock burst its banks, and the streets of Salford, Gorton and Openshaw overrun by gangs in the latter quarter of the nineteenth century, as well as murders, riots, battles and plagues, the grimmest events in Manchester's history are all here for you to explore. Read this gory and glorious book... IF YOU DARE!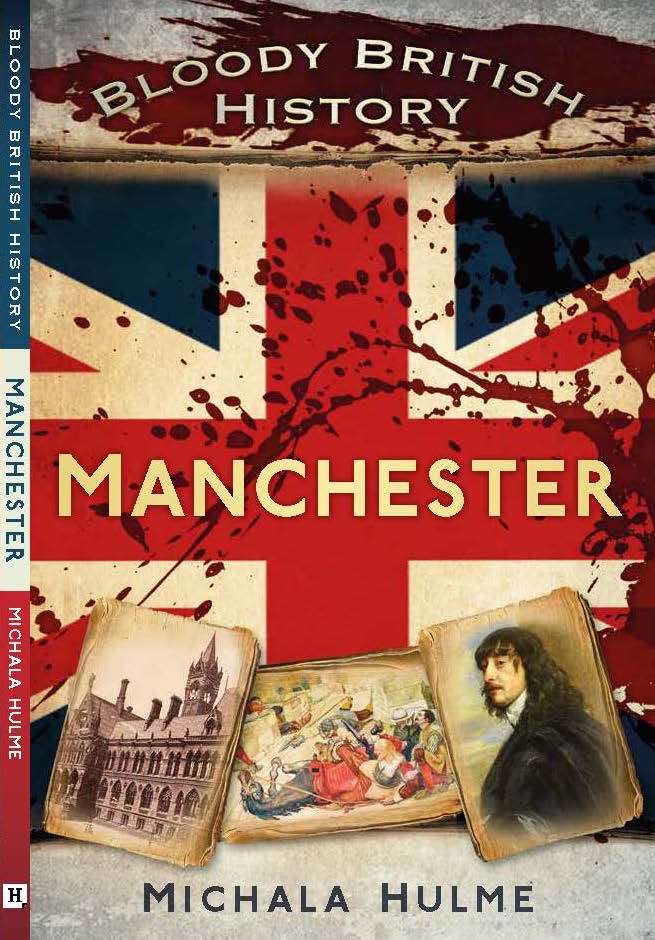 Michala is currently undertaking a PhD at MMU. Her thesis is titled 'Death and the Disposal of the Dead in the World's First Industrial City 1820-1870'. She is also a professional genealogist appearing on programs such as BBC's Heir Hunters. Michala is the official genealogist on John Gilmore's BBC Radio Lancashire afternoon show.

Please join us for a preview of the exhibition, nibbles and drinks reception, on 6th October 2016 from 6.30pm - 8.30pm, 1st Floor, Manchester Central Library, M2 5PD.
Judging of the schools WW1 projects will take place at 7pm.The event is sponsored by the Witney Antiques, HLF and Manchester City Council.  
Date and Time

Location

Manchester Central Library

St Peter's Square

Manchester, United Kingdom