Description
Join the GlobalSouthTech (GST) community on Tuesday 19th of June for a conversation with tech leaders representing VC investors, blockchain/crypto companies, and platforms.
The goal of this event is to learn about the challenges, opportunities, and resources for tech startups/companies in the Philippines that want to expand in South East Asia, China and other markets worldwide. You'll also gain some insight into how the rapidly changing blockchain landscape is (or can be) relevant to Filipino and SEA companies.
Some Key Takeaways:

What are some interesting things happening in China and other ecosystems in SEA?

Who are the key ecosystem players to know if you want to enter one of these markets?

What are the latest vertical trends in each startup scene?

What are some red flags in terms of doing business and receiving investments?

What are some secrets about each ecosystem that only locals understand
The goal of GlobalSouthTech (GST) is to foster and create cross-border partnerships in the area of investments, AI, fintech, Technology-Media-Telecom, edtech, e-commerce and product market expansion between the emerging markets of the Global South (East Asia, Latin America, the Middle East, Africa and Southeast Asia).
MOX Accelerator in Taipei and Chinaccelerator in Shanghai who help startups expand throughout Asia are our close partners. GlobalSouthTech originally got started in New York City; we are now in more than 43 different cities worldwide and we've organized over 60 meetups connecting tech people around the world.
Panelists:
Navin Danapal - Director for SE Asia, MOX Accelerator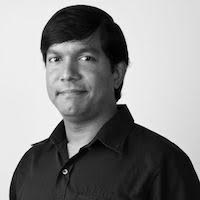 Navin is focused on the South-East Asia market entry of MOX, beginning with the two key primary markets of Singapore and Malaysia. He builds partnerships and alliances in the region including governments, telecommunications, universities and corporations. He help companies understand the ASEAN landscape and link investors to build better networks. Previously, Navin was senior manager of Microsoft ecosystems in the ASEAN region; he was also Editor of Singapore Press Holdings tech media and held a senior role in IDG. Navin also founded a startup during the 1997 Asian economic crisis, organised a VR hackathon in Beijing with the Chinese government and Coke, and advised a number of Asian aerospace hackathons.
Mario Berta - CEO of FlySpaces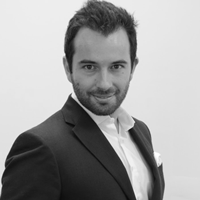 Mario runs FlySpaces, SEA's leading platform to discover, find and book flexible Office Space, Event Spaces, Meeting and Training Rooms; the company has more than 4,000 Spaces across 7 Cities in South East Asia. Mario has built, managed and trained sales and operations teams across Africa (Angola & Nigeria) and the APAC region (Papua New Guinea, Macau, Angola, Nigeria, Philippines, Singapore, Vietnam, Indonesia, Malaysia and Hong Kong); this includes Easy Taxi, a Rocket Internet-backed company, which under Mario's leadership became Asia's biggest taxi application with operations in 9 countries and counting.
Yang Yang Zhang - Co-Founder of PDAX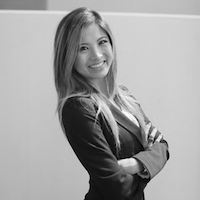 As Co-Founder and Chief Strategy Officer of the Philippine Digital Asset Exchange (PDAX), Yang Yang lends a lifelong passion for disruptive technology and social impact to shaping the product roadmap. After teaching herself to code at the age of 5, she continued her interest in computer science at the Massachusetts Institute of Technology. Prior to founding PDAX, Yang Yang was the CMO of a global environmental tech company, at which she led strategy for its NASDAQ IPO; in 2015, she also co-founded a mobile app startup in Silicon Valley. Today, it is the potential of blockchain technology to revolutionize financial inclusion in emerging markets that has brought her to the Philippines.
Emerson Fonseca - Head of NEM Philippines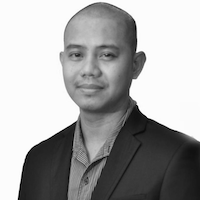 Emerson is the Head of NEM Philippines and CEO of Coin Sessions PH. In addition, he is one of the Board of Advisors for LoyalCoin and CoinPoker. He started his career in the crypto space as a trader and has been known as CryptoFonzy since then. As an advocate of Blockchain Technology, he helps start-ups, ICOs, and blockchain companies with building communities, creating marketing strategies, and communicating in order to attract investment opportunities, and at the same time, he is broadening innovation awareness in the Philippines.
Host: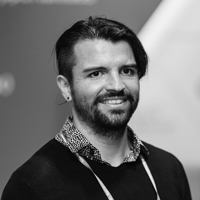 Adrian Avendano is the founder of the Latin America Tech Meetup and GlobalSouthTech now a community in 43 different cities with the goal to bridge all emerging tech ecosystems around the world. Adrian in an Irish national born in Mexico City, and raised in New York City, and has traveled to 70 countries. Additionally, he has lived and worked in Mexico, Ireland, Chile, Poland, Holland, Berlin, UK, Manila, Yangon, Seoul, Bangkok, San Francisco and Copenhagen. Adrian started his first company in Ireland in 2008, which received funding from Enterprise Ireland in 2011. In 2013 he received funding from the StartupChile program. Adrian has a computer science degree and has been coding for over 13 years. Since 2008 then he has been starting tech companies that connect people. Including Peoplehunt, CrowdScanner, and Meetforeal.
Our Supporters

MOX — the Mobile Only Accelerator — helps the best mobile startups from around the world acquire millions of users in Southeast Asia, Eastern Europe, and South America. MOX has 130+ million users on its smartphone platform and offers free user acquisition and investment in return for equity and revenue share. The strategic partnership kicks off with a three-month accelerator program and includes up to 250k new users to optimize retention and monetization market by market. Based in Taipei, MOX is operated by SOSV - the Accelerator VC - a venture fund with $300M AUM operating eight global accelerators in the Internet, Hardware, Biotech and Food spaces.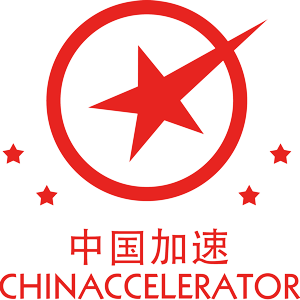 Chinaccelerator, a leading startup accelerator in China, is a mentorship-driven program helping internet startups from around the world cross borders – from the world into China and from China to the world. It is operated by the venture fund startups from around the world cross borders – from the world into China and from China to the world. It is operated by the venture fund SOSV with $300M AUM operating eight global accelerators. Chinaccelerator offers three months of rigorous guidance, training, and resources from mentors, partners, and investors. The robust and supportive alumni network continues into the startups' post-Chinaccelerator lifespan.
Our Event Partners:

Thanks to our Co-Host: