Description
Join the GlobalSouthTech (GST) and TechShake community on Tuesday, February 19th for a conversation with tech leaders representing VC investors, blockchain/crypto companies, and platforms.
The goal of this event is to learn about the challenges, opportunities, and resources for tech startups/companies in the Philippines that want to expand in South East Asia, China and other markets worldwide. You'll also gain some insight into how the rapidly changing blockchain landscape is (or can be) relevant to Filipino and SEA companies.
Some Key Takeaways:

What are some interesting things happening in China and other ecosystems in SEA?

Who are the key ecosystem players to know if you want to enter one of these markets?

What are the latest vertical trends in each startup scene?

What are some red flags in terms of doing business and receiving investments?

What are some secrets about each ecosystem that only locals understand
The goal of GlobalSouthTech (GST) is to foster and create cross-border partnerships in the area of investments, AI, fintech, Technology-Media-Telecom, edtech, e-commerce and product market expansion between the emerging markets of the Global South (East Asia, Latin America, the Middle East, Africa and Southeast Asia).
MOX Accelerator in Taipei and Chinaccelerator in Shanghai who help startups expand throughout Asia are our close partners. Hyperledger is a global giant that advances cross-industry blockchain technologies through an open source collaborative effort. GlobalSouthTech originally got started in New York City; we are now in more than 43 different cities worldwide and we've organized over 60 meetups connecting tech people around the world.
Panelists:
Emerson Fonseca - Head of NEM Philippines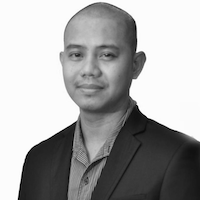 Emerson is the Head of NEM Philippines and CEO of Coin Sessions PH. In addition, he is one of the Board of Advisors for LoyalCoin and CoinPoker. He started his career in the crypto space as a trader and has been known as CryptoFonzy since then. As an advocate of Blockchain Technology, he helps start-ups, ICOs, and blockchain companies with building communities, creating marketing strategies, and communicating in order to attract investment opportunities, and at the same time, he is broadening innovation awareness in the Philippines.
Peter Ing - Head of Enterprise at SCI Ventures, Inc.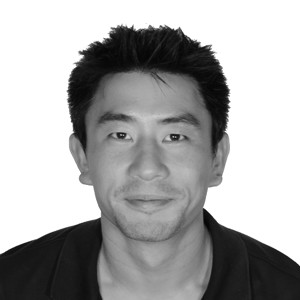 Business Owner and Start Up founder. Peter holds 14 years of international work experience with 9 years in Europe and 5 years in Asia Pacific. In the Philippines, Peter founded and ran 2 companies including the research arm of a Swiss big data firm, and a Filipino tech firm handling last-mile logistics. After 4 years in Fintech and E-commerce, Peter found a natural transition into Blockchain where he currently serves as Country Head of BlockchainSpace Philippines and Head of Enterprise at SCI Blockchain Technologies advocating education and adoption of Blockchain technology.
Jaime Enrique Y. Gonzalez - CEO IPVI, EOS Philippine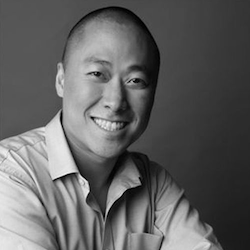 Jaime Enrique Y. Gonzalez, Filipino, is currently the CEO of IPVI. He is also the founder of IPVG Corp., Egames, and IP-Converge, Inc., which all listed on the Philippine Stock Exchange. Enrique has recently launched EOS Philippines (5th largest cryptocurrency in the World) as well as Common Ground (Philippines), one of SEA's leading co-working space in JV with Catcha Group. He has structured profitable exits such as PCCW Teleservices (sold to PCCW of Hong Kong), Prolexic Technologies (sold to Kennet Partners and eventually to Akamai for over US$ 300 million), and Level-up Games (JV with MIH/Tencent then sold to Asiasoft).
Nelson Igunma - Community Manager GST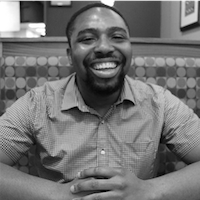 Nelson Igunma manages the GlobalSouthTech community and has worked with tech/social impact companies in the US and emerging markets. His previous work experience includes General Assembly, an edtech company based in New York; and UnLtd Tamil Nadu, a social enterprise incubator based in India. He's also consulted and organized programs for organizations including 180 Degrees Consulting, Startup Weekend, and Impact Hub NYC.
Our Supporters

MOX — the Mobile Only Accelerator — helps the best mobile startups from around the world acquire millions of users in Southeast Asia, Eastern Europe, and South America. MOX has 130+ million users on its smartphone platform and offers free user acquisition and investment in return for equity and revenue share. The strategic partnership kicks off with a three-month accelerator program and includes up to 250k new users to optimize retention and monetization market by market. Based in Taipei, MOX is operated by SOSV - the Accelerator VC - a venture fund with $300M AUM operating eight global accelerators in the Internet, Hardware, Biotech and Food spaces.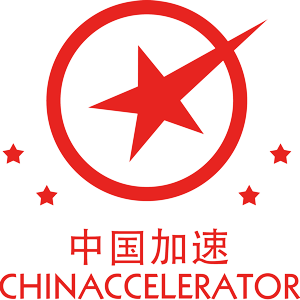 Chinaccelerator, a leading startup accelerator in China, is a mentorship-driven program helping internet startups from around the world cross borders – from the world into China and from China to the world. It is operated by the venture fund startups from around the world cross borders – from the world into China and from China to the world. It is operated by the venture fund SOSV with $300M AUM operating eight global accelerators. Chinaccelerator offers three months of rigorous guidance, training, and resources from mentors, partners, and investors. The robust and supportive alumni network continues into the startups' post-Chinaccelerator lifespan.