Sales Have Ended
Ticket sales have ended
Thank you for registering for this event. You made the right decision ;) Tag your photos & videos with #crustnation to get featured on our Instagram - @crustnation 1. ALL SALES ARE FINAL. There are no refunds, exchanges or transfers. If the show is cancelled, refunds will be given. Please provide a valid telephone number or email address so we can notify you. 2. Guest must bring corresponding valid ID (Passport is required for International Guests) 3. WE DO NOT SHIP TICKETS. You may print your ticket and receipt at the time of your web purchase, or you can use your E-Ticket for entry. 4. VIP Ticket Upgrades & VIP tables can be purchased at Door 5. This is a Rain or Shine Event. The Yacht has two indoor dance floors just in case of Rain. 6. If PHOTOGRAPHY AND/OR VIDEOTAPING is in progress on the premises please be advised of below: By entering the premises, you understand that you may be photographed, filmed, or videotaped and you hereby give Crust Nation the unqualified right to take pictures and/or recordings of you and grant the perpetual right to use your likeness, image, photo (collectively, "image"), without compensation, for broadcast or exhibition in any medium and to put the finished pictures/recordings to any legitimate use without limitation or reservation. You hereby waive, release and forever discharge Crust Nation from and against any and all claims or actions arising out of or resulting from any use of your image. Crust Nation shall not be obligated to use, and may elect not to use, your image however hooray if you do end up in our post event coverage!:) If you have any questions, please call us at 646.757.4707 or email at rsvp@crustnation.com
Sales Have Ended
Ticket sales have ended
Thank you for registering for this event. You made the right decision ;) Tag your photos & videos with #crustnation to get featured on our Instagram - @crustnation 1. ALL SALES ARE FINAL. There are no refunds, exchanges or transfers. If the show is cancelled, refunds will be given. Please provide a valid telephone number or email address so we can notify you. 2. Guest must bring corresponding valid ID (Passport is required for International Guests) 3. WE DO NOT SHIP TICKETS. You may print your ticket and receipt at the time of your web purchase, or you can use your E-Ticket for entry. 4. VIP Ticket Upgrades & VIP tables can be purchased at Door 5. This is a Rain or Shine Event. The Yacht has two indoor dance floors just in case of Rain. 6. If PHOTOGRAPHY AND/OR VIDEOTAPING is in progress on the premises please be advised of below: By entering the premises, you understand that you may be photographed, filmed, or videotaped and you hereby give Crust Nation the unqualified right to take pictures and/or recordings of you and grant the perpetual right to use your likeness, image, photo (collectively, "image"), without compensation, for broadcast or exhibition in any medium and to put the finished pictures/recordings to any legitimate use without limitation or reservation. You hereby waive, release and forever discharge Crust Nation from and against any and all claims or actions arising out of or resulting from any use of your image. Crust Nation shall not be obligated to use, and may elect not to use, your image however hooray if you do end up in our post event coverage!:) If you have any questions, please call us at 646.757.4707 or email at rsvp@crustnation.com
Celebrate Filipino Independence Day on the boat with us!
About this Event
I think its that time of the year!!!!!!!!!!!!!!!!!!!
Celebrate with us Philippines Independence Day for the first ever time on a Boat! - The Infinity Hornblower!
The Infinity Hornblower has 4 Stages.
See the beautiful skyline while celebrating Filipino culture & heritage.
Shawn Wasabi will be performing on the Third Deck.
The Main Floor (Indoor Deck) will be hosted by EDX.
EDX presents NO XCUSES BRUNCH Yacht Cruise NYC!
Your ticket will also include access to all the stages on the Yacht.
Catch a VIBE on the iBoatNYC - Summer Concert Cruise Series with Hornblower New York featured on: DancingAstronaut.com , EDM.com, ElectricVibes.com, TheNocturnalTimes.com, Realedm.com, Mix247EDM.com, Beatfeeds.com & TheGrooveCartel.com
90% of our concerts sell out, we advise guests get your tickets early !!
Are you trying to live your best life? If the answer is YES, then buy a ticket to the Number 1 Boat in New York City.
Take a picture with a Statue of Liberty, Brooklyn Bridge and Freedom Tower while you're dancing your shoes off to your favorite DJs!
Three Concerts, all in one Boat Party (Three dance floors, three levels of music).
10+ DJs & Live performers.
Third Floor Deck:
SHAWN WASABI
Eztioko
+ Special Guests
Open Air Deck - Out Door Stage (Concert):
SPECIAL GUESTS
Main Floor Deck - Indoor Stage (Concert):
EDX
TOM STAAR
ANTONIO GIACCA
Support:
2UCCI
FRANCISCO LOZANO
Back Deck - Latin Floor:
Latin Music, Reggaeton, Latin Trap, Salsa, Bachata, Merengue, Classic & Rock Cross-Over Reggae Hip Hop Music w/ Special Performances by Local Up and coming Artists
Every Floor has VIP table sections. If you purchase a VIP Table Section, you don't have to stay at your table the whole night. The waitress can put your bottles away, place a rope in front of your table & make sure no one sits at your table. When you decide to return to your table, the waitress will bring out your bottles. Your table is guaranteed for the ENTIRE night.
Every Floor has a cocktail bar that also serves beer & wine. Specials on Buckets of Beers.
TWO VIP Gardens.
Food Available for Purchase - Yes we have specialty Food Vendors! - Dinner Reservations Available.
Yes Parking is Available at the Pier - Pier 40: $40.00 - Pier 15: $30.00 (one block away). FREE Street Parking Available around the Pier (it is relatively easy to find parking)
VIP Bottle Service / Sections - Available for Sale. Call/text Allan (646)-263-4593 and/or email: rsvp@crustnation.com for the Bottle Services Flyer / Packages.
Special Birthday/Bachelor/Bachelorette Packages available.
Contact us for dinner/party reservations (Balloons & Cakes permitted, no other outside food allowed). LED screens, VIP Gardens, and state-of-the-art lighting and sound systems - they make our boat cruise the perfect place to party on the harbor with some of the best artists in the world. VIP Tickets include Express Line and 1 FREE Drink of your choice! Also includes access to the VIP Garden.
Free Merch Giveaways.
Event Information:
Boards: 1:00 PM
Departs: 2:30 PM
Returns: 6:00 PM
Rain or Shine
21 & over with proper ID
DRESS CODE POLICY: Trendy but Comfortable
- Gentlemen: Shoes, black sneakers, button down shirts, polo shirts and jeans are acceptable. You can wear white sneakers, just make sure they are clean ;)
- Please be aware that photography and videotaping takes place on the boat. The photos & videos will be posted to our Facebook & Instagram pages:
www.facebook.com/crustnation
www.instagram.com/crustnation
Have a Celebration coming up?
We make it possible for you to host your company/corporate, art, fashion, music showcases, birthday parties & private dinners at a number of unique event spaces & a fleet of 6 yachts.
Booking your event with Crust Nation will get you more bang for your buck! Let us show you how New York parties!
For more information & to reach out to us visit crustnation.com
Want to get personal? call/text/email @ahmadvanallan
(646) 263-4593
ahmadallan@crustnation.com
About iBoatNYC Summer Cruise Concert Series featured by following online magazines:
Dancing Astronaut:
https://dancingastronaut.com/2019/05/enter-win-tickets-iboatnyc-summer-concert-series/
EDM.com:
https://edm.com/events/crust-nation-iboatnyc-summer-concert-cruise-series
Electric Vibes:
https://www.electric-vibes.com/news/2019/5/2/crust-nation-presents-iboatnyc-summer-concert-series
The Nocturnal Times:
http://www.thenocturnaltimes.com/iboatnyc-summer-concert-series-hottest-upcoming-nyc-events/
Real EDM:
http://realedm.com/edm-news/dont-miss-out-on-the-one-of-a-kind-iboatnyc-summer-concert-cruise-series/
MIX 247 EDM:
https://mix247edm.com/crust-nation-presents-iboatnyc-summer-boat-party-series/
Beat Feeds:
https://beatfeeds.com/article/win-iboatnyc-announces-50-shows-in-summer-series-enter-to-win-4-pack-of-tickets-to-show-of-choice
The Groove Cartel:
https://thegroovecartel.com/news/parties/iboatnyc-summer-concert-series-new-york-city/
Artist Bio:
SHAWN WASABI
Shawn Wasabi is a 21 yo producer and controllerist raised by a traditional Filipino family in the city of Salinas, CA. He started his passion into the world of pushing buttons when his childhood friend Sushi Killer left his Midi Fighter 3D over at his house in April of 2013 to play around with and eventually create the live mashup Pizza Rolls. Since then, he has established an internet fanbase and reputation as one of the most dynamic controllerists around pushing buttons for the internet and for fans in cities internationally and awed the internet world again with his latest release of Marble Soda, which hit 1 million views within 48 hours of being uploaded.Beyond the glittery mixture of sugary sounds, Shawn Wasabi is also well-known for the very rare and colorful Midi Fighter 64 controller with arcade buttons he uses to create his music—3D printed, laser cut, engineered, and gifted to him by the Midi Fighter inventor, Michael Mitchell. Only one exists in the world, and it resides in the talented hands of Shawn Wasabi.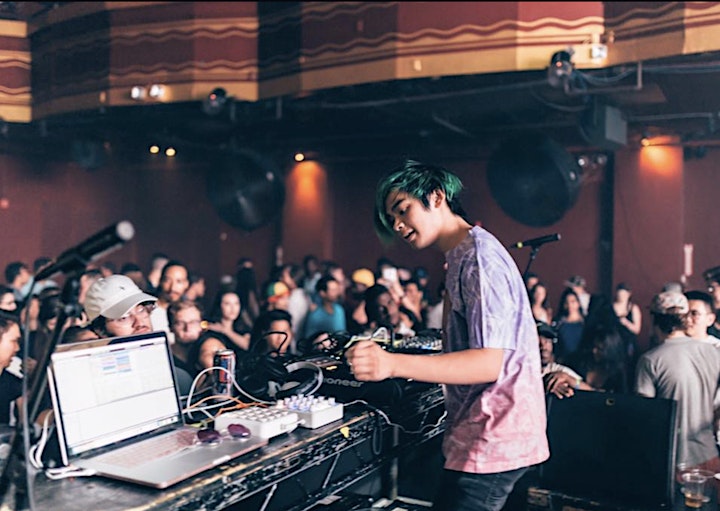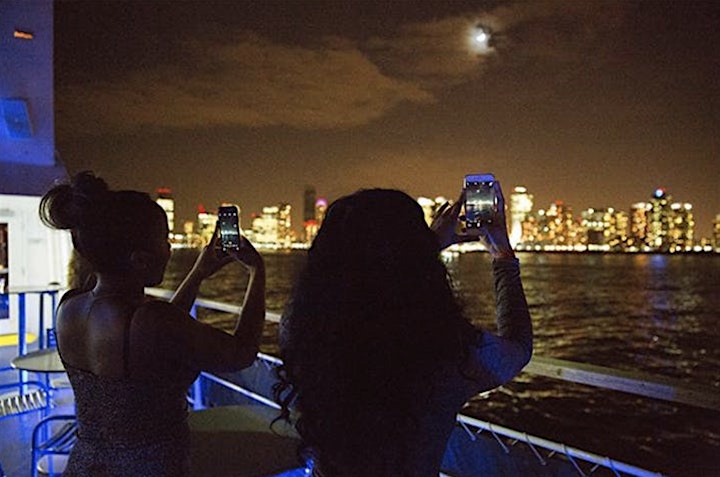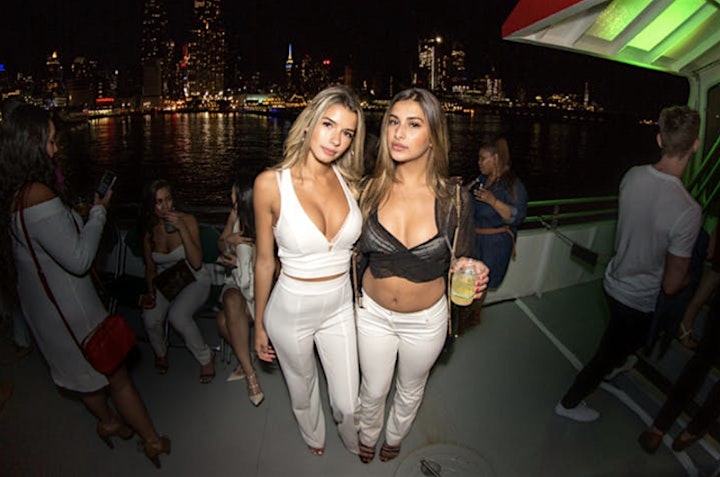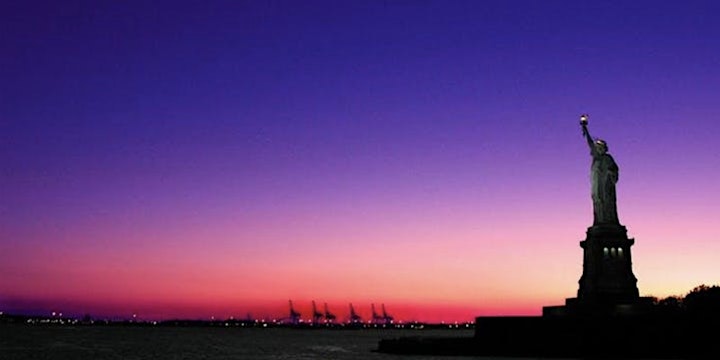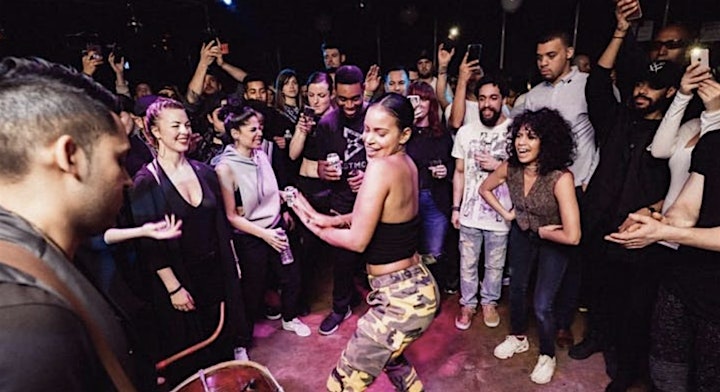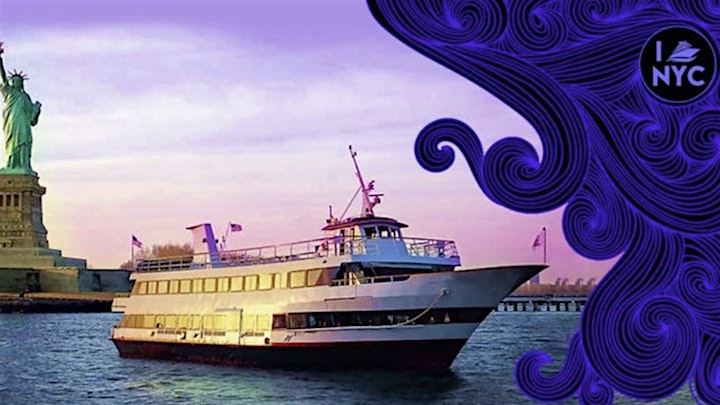 Performers
Date and Time
Location
Refund Policy