Philanthropy Innovation: 2nd Annual Impact Investing Forum

Thursday, March 20, 2014 from 11:30 AM to 2:00 PM (PDT)
Event Details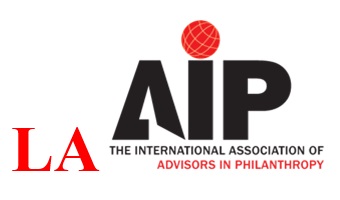 The Los Angeles Chapter of Advisors in Philanthropy Presents
 
Philanthropy Innovation
2nd Annual Impact Investing Forum
Impacting LA: How to Transform Your Business
and Our Community through Impact Investing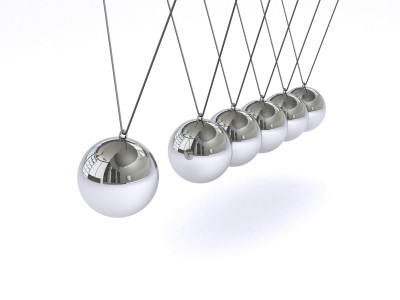 THURSDAY, MARCH 20, 2014
11:30am-2:00pm
 Luxe Sunset Hotel, Los Angeles, CA 
(see map at right)
A forum for thought leaders and stakeholders in our community to come together, learn and outline next steps for building a thriving impact investing sector in LA.
Join us for an expert panel discussion, followed by robust roundtable discussion led by cross-sector leaders in the impact investing space.
>> REGISTRATION:  Please register above by selecting the appropriate ticket. NEW: Join LA-AiP today and pay your annual dues along with your ticket purchase.

Special thanks to our generous sponsors:
---
Panelists:
GLORIA NELUND
Chairman and CEO
TriLinc Global
ROBERT EGGER
Founder and President
L.A. Kitchen
CARLA JAVITS
President and CEO
REDF
JENNIFER KENNING
Director of Wealth Management and Principal
Aspiriant
FRAN SEEGULL
Chief Investment Officer and Managing Director of Investments
ImpactAssets
Appointee to the G8 Social Impact Investment Task Force Working Group
on Asset Allocation
  Moderator:
DARYA ALLEN-ATTAR
Financial Advisor, Morgan Stanley LLC
Board Member, LA-AiP
Opening Remarks:
LAURA FERRETTI
Founder, Impact Philanthropy LLC
President, LA-AiP

Event Producers:
ELIZABETH STEWART
CEO, Hub LA
Board Member, LA-AiP
GRACE KIM
Director, Partnerships & Strategy
GOOD/Corps
Roundtable Leaders:
DARYA ALLEN-ATTAR, Financial Advisor, Morgan Stanley and Board Member, LA-AiP
OMAR BROWNSON, Executive Director, Los Angeles River Revitalization Corporation
MIKE COLOSIMO, Co-Founder and CEO, thrdPlace
ROBERT EGGER, Founder and President, L.A. Kitchen
IAN GARDNER, Managing Director, NCCP
JACQUELINE HUNTER, Founder, ProfitPlusImpact
CARLA JAVITS, President and CEO, REDF
JENNIFER KENNING, Director of Wealth Management, Principal, Aspiriant
SHAWN LANDRES, Co-founder & CEO, Jumpstart Labs; Board Member, Hub LA
VIVIENNE LEE, Southern California Regional Director, REDF
GLORIA NELUND, Chairman and CEO, TriLinc Global
SHAUNA NEP, Social Innovation Manager, Goldhirsh Foundation
ERIC RASSMAN, Board Member Hub LA
FRAN SEEGULL, Chief Investment Officer and Managing Director of Investments, Impact Assets
GREG WENDT, Senior Wealth Advisor, Stakeholder Capital
EVA YAZHARI, Co-Founder and Chief Executive Officer, Beyond Capital Fund
---
Panelists:

GLORIA NELUND
Chairman & CEO, TriLinc Global
Gloria Nelund co-founded TriLinc Global after spending her career as one of the most successful and visible executives in the international Asset Management Industry. Most recently, Gloria served as CEO of the U.S. Private Wealth Management Division at Deutsche Bank, the world's fifth largest financial institution. In this capacity, Gloria held fiduciary responsibility for more than $50 billion in investment assets, including more than $20 billion in emerging markets and credit instruments. In addition to her role as divisional CEO, Gloria served as the only female member of the Global Private Wealth Management Executive Committee.
Gloria has been a pioneer in the development of Social Impact products for institutional and high net worth investors. In addition to her activities with TriLinc, Gloria acts as Independent Trustee for RS Investments, a mutual fund complex with more than $20 billion in assets under management. She is also a life-long supporter of development-oriented philanthropic causes. While at Deutsche Bank, Gloria served on the Board of the Deutsche Bank Americas Community Development Group, with responsibility for providing loans, investments and grants to targeted organizations throughout the U.S. and Latin America. She has also volunteered as a teacher of at-risk youth in the Los Angeles Unified School District and the YMCA of Los Angeles. Gloria currently sits on the board of multiple not-for-profit organizations and actively supports entrepreneurship research and education. She is an active speaker, and guest lecturer on Impact Investing at conferences and several top business schools, including Columbia, Wheaton, Kellogg and MIT.

ROBERT EGGER
Founder and President, L.A. Kitchen
Robert is the Founder and President of L.A. Kitchen, which will open in early 2014. The L.A. Kitchen will professionally recover fresh food, with an emphasis on fresh fruits and vegetables, which it will use to fuel a culinary arts job training program for men and women coming out of foster care, or older men and women returning from incarceration. Robert pioneered this model during his 24-year tenure as the President of the DC Central Kitchen, the country's first "community kitchen", where food donated by hospitality businesses and farms is used to fuel a nationally recognized culinary arts job training program. Since opening in 1989, the Kitchen (which is a $10 million a year, self-sustaining, social enterprise) has produced over 26 million meals and helped 1,000 men and women gain full time employment. The Kitchen operates its own revenue generating business, Fresh Start Catering, as well as the Campus Kitchens Project, which coordinates similar recycling/meal programs in 33 colleges or high school based kitchens.
In addition, Robert is the Founder and President of CForward, an advocacy organization that rallies employees of nonprofits to educate candidates about the economic role that nonprofits play in every community, and to support candidates who have detailed plans to strengthen the economy that includes nonprofits. Currently, Robert serves on the Board of the national addiction recovery program, Back On My Feet, the Philanthropic Collaborative, and Chef Jose Andres' World Central Kitchen.
Robert's book on the non-profit sector, Begging for Change: The Dollars and Sense of Making Nonprofits Responsive, Efficient and Rewarding For All, was released in 2004 by HarperCollins. It received the 2005 McAdam Book Award for "Best Nonprofit Management Book" by the Alliance for Nonprofit Management. Robert was included in the NonProfit Times list of the "50 Most Powerful and Influential" nonprofit leaders from 2006-2009. He was the recipient of the Restaurant Association of Metropolitan Washington's 2007 "Lifetime Achievement" award and the 2004 James Beard Foundation "Humanitarian of the Year" award. He has been named an Oprah Angel, a Washingtonian of the Year, a Point of Light and one of the Ten Most Caring People in America, by the Caring Institute. He is also a 15-gallon blood donor to the American Red Cross.

CARLA JAVITS
President and CEO, REDF
Carla Javits is the President and CEO of REDF which provides equity-like investments and business assistance to create and grow 'double bottom line', non-profit run social enterprises that create jobs as a means to ending cycles of unemployment, homelessness, and incarceration by employing young people and other adults who face high barriers.  REDF portfolio companies have generated $140 million in earned income, while employing more than 8,000 people. 
REDF, among the inaugural group of intermediaries participating in the federal Social Innovation Fund, continues to develop this job creation model in California, while building the evidence and laying the groundwork for national impact.  
Prior to joining REDF, Carla directed the California expansion of the Corporation for Supportive Housing (CSH) and then became national President and CEO.  CSH helped end homelessness for tens of thousands and contributed to developing the supportive housing industry. Previously she was Program Analyst with the California Office of the Legislative Analyst, and Director of Policy and Planning for the San Francisco Department of Social Services; and Carla also worked in hospitality and catering. 
Carla is on the Board of Directors of the Social Enterprise Alliance, and The Melville Charitable Trust; Advisor to the Board of SourceAmerica, national intermediary for the AbilityOne program; and on the Advisory Boards of The Philanthropic Initiative, and the Insight Center for Community Economic Development. She holds a Masters of Public Policy and BA from the University of California, Berkeley, and an AA in Hotel and Restaurant Management from San Francisco City College.

JENNIFER KENNING
Director of Wealth Management and Principal, Aspiriant
Jennifer joined Aspiriant in 2002 as an associate in Wealth Management. She began her career in the financial services industry serving high net-worth individuals and families in 2001. In addition to her client service responsibilities, Jennifer is also a member of Aspiriant's Business Development Committee, Financial Planning Sub-Committee, and is a member of the Board of Directors.  Combining her desire to help and her passion for financial management, Jennifer is leading the charge into impact investing for Aspiriant. On a recent social benefit immersion trip to Kenya and Uganda she experienced firsthand social enterprises aimed at delivering a double bottom line: solving social challenges while generating financial returns. 
Jennifer earned a BS degree in Finance and Economics from the Southern Methodist University and graduated Cum Laude. She finished her accounting certificate at the University of Los Angeles and holds her series 65 license. She serves as a director on two private foundations and is beginning to take an active role with two non-profits in Los Angeles serving the homeless, mentally ill, and woman affected by domestic violence in hopes of making a positive impact in the near future.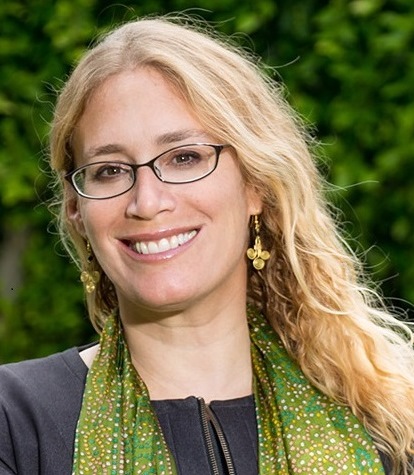 FRAN SEEGULL
Chief Investment Officer and Managing Director of Investments, ImpactAssets and Appointee to the G8 Social Impact Investment Task Force Working Group on Asset Allocation

Fran Seegull is Chief Investment Officer and Managing Director of Investments at ImpactAssets—a non-profit investment services firm that provides an impact investment asset management platform for investors and donor advisors seeking a blend of positive social and environmental outcomes, financial return and risk management. She leads the Investments team at ImpactAssets, oversees product development and manages the Investment Strategies suite of products, including the Global Sustainable Agriculture and Microfinance Plus notes. Seegull also heads investment management for The Giving Fund—a $110 million impact investing donor advised fund—including investment selection, monitoring and reporting.
Previously, Seegull was Managing Director and COO of Funk Ventures, an early-stage venture capital and acceleration firm investing in clean technology, sustainable living, health & wellness and medical technologies.
Seegull has consulted to a range of purpose-driven companies including National Geographic, NPR West and many family foundations.  She also served as VP of Business Development at Novica United, a venture-backed social enterprise that retails and wholesales products made by artisans in Asia, Africa and Latin America.
Seegull has a BS in economics from Barnard/Columbia and an MBA from Harvard.  Seegull is Adjunct Professor at the Lloyd Greif Center for Entrepreneurial Studies and Senior Fellow at the Brittingham Social Enterprise Lab, both at USC's Marshall School of Business.  She serves on the board of the Barbara Lee Family Foundation and on the Investment Committee of the Goldhirsh Foundation.
Moderator: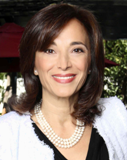 DARYA ALLEN-ATTAR
Financial Advisor, Morgan Stanley | Wealth Management and
Board Member, LA-AiP
Darya Allen-Attar is a Financial Advisor focusing on Strategic Wealth Management for high net worth families, nonprofits, foundations and endowments. Her investment process draws upon her knowledge of asset allocation, investment management, and income and estate tax issues and structures. Darya works extensively with corporate officers and directors on wealth management, including liquidity and diversification strategies for concentrated equity positions, estate planning, and asset and liability management. She is the immediate past Co-President of LA-AiP and currently serves on its Board, and is also a Board Member of the Westside Family YMCA.
Opening Remarks: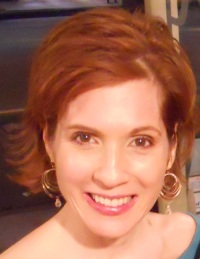 LAURA FERRETTI
Founder, Impact Philanthropy and President, AIP LA Chapter
Laura's community philanthropy experience brings together strategy and impact.  She has led fundraising teams at the Fulfillment Fund and United Way of Greater Los Angeles, realizing significant revenue growth at both organizations.  Through her consulting firm, Impact Philanthropy, Laura has worked with over 40 local, national and international nonprofit organizations and foundations with an approach that is results-oriented: making clear the connection between mission and money, and the respective roles that staff and board members play in building resilient organizations.  She is currently serving as President of LA-AiP.
Attendee List
Sort by:

Date

|

First Name

|

Last Name
When & Where

Luxe Sunset Hotel
11461 Sunset Boulevard
Los Angeles, CA 90049


Thursday, March 20, 2014 from 11:30 AM to 2:00 PM (PDT)
Add to my calendar
Organizer
Los Angeles Advisors in Philanthropy (LA-AiP)
Vision
Los Angeles Advisors in Philanthropy (LA‐AiP) seeks to increase the scale and quality of philanthropy in Los Angeles.

Mission
Los Angeles Advisors in Philanthropy (LA-AiP) is leading a new era of local, collaborative, impactful philanthropy. Its mission is to serve as a platform for innovative philanthropic work in Los Angeles, and to make LA a global philanthropy hub by bringing together the  financial, legal, social impact and nonprofit communities. LA-AiP attracts leaders from across the broad spectrum of philanthropy, providing opportunities to share perspectives, build best practices and form productive partnerships.
There is absolutely no solicitation permitted at our events.
To join or renew your membership, CLICK HERE  and scroll down to BECOME A MEMBER.
• Advisor/Foundation/Funder/Non-Profit Members ($300 membership fee)



We are a 501(c)3 nonprofit organization.
Philanthropy Innovation: 2nd Annual Impact Investing Forum