Philadelphia Public Health Grand Rounds: The Role of Harm Reduction in Publ...
Description
This event is SOLD OUT.
No walk-up ticket sales at the door.
P
hiladelphia Public Health Grand Rounds: The Role of Harm Reduction in Public Health
Topic: Harm Reduction
ABOUT the Event:
This City-Wide Public Health Grand Rounds will explore harm reduction as an evidence based approach to care not only for people who use drugs (PWUD), but vulnerable populations as a whole.

The esteemed panel of experts will discuss policy underpinnings of harm reduction, harm reduction as it relates to public health and infectious diseases, harm reduction and clinical approaches to addressing Substance Use Disorders, in general, and Opioid Use Disorder, in particular, including the stigma that poses a significant barrier, and finally the concept of harm reduction in engaging community involvement and advocacy.

As Philadelphia continues to struggle with the effects of the opioid crisis in our midst, this event will bring together subject matter experts, community leaders, clinicians, researchers, public health advocates and policy makers for a multifaceted discussion on ways to address the needs of our community and city as a whole.

ABOUT THE SPEAKERS:
Moderator
Priya E. Mammen, MD, MPH, FCPP
Chair, Section on Public Health and Preventive Medicine
Emergency Physician, Public Health Specialist
Fellow, Lindy Institute of Urban Innovation
Evan Anderson, JD, PhD
Senior Fellow, University of Pennsylvania Center for Public Health Initiatives

Alexis Roth, PhD, MPH
Assistant Professor, Department of Community Health and Prevention, Drexel Dornsife School of Public Health

Benjamin Cocchiaro, MD, MPH
Mobile Addiction Medicine Physician, Prevention Point Philadelphia; Lecturer in Pathophysiology, USC Suzanne Dworak-Peck School of Social Work; Adjunct Fellow, University of Pennsylvania Center for Public Health Initiatives

Devin Reaves, MSW
Executive Director, Pennsylvania Harm Reduction Coalition
Light refreshments created by Catering By Design provided after the lecture.
Registration is free, but all attendees must be pre-registered.
The Mütter Museum will not be open during this event.
This event is presented by The Section on Public Health and Preventive Medicine of The College of Physicians of Philadelphia in coordination with Philadelphia Department of Public Health with funding support from the Independence Foundation.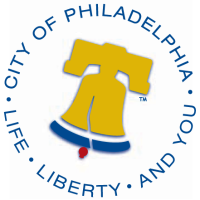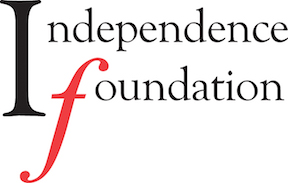 Questions? Email events@collegeofphysicians.org
ASL interpretation is available for any event upon request. Please contact Meredith Sellers msellers@collegeofphysicians.org to place a request for an ASL interpreter or for any other accessibility accommodations.
NOTE: By entering the event premises, you consent to photography, audio recording, video recording and its release, publication, exhibition, or reproduction to be used for news, promotional purposes, advertising, inclusion on websites, social media, or any other purpose by The College of Physicians/The Mütter Museum and its affiliates and representatives.