Philadelphia Public Health Grand Rounds: Preventing Sleep-Related Deaths, a...
Description
Topic: Preventing Sleep-Related Deaths, a Leading Cause of Post-Neonatal Mortality
ABOUT the Event:
The CDC reports that in 2015, there were about 3,700 sudden unexpected infant deaths in the United States. Based on data from the Philadelphia Department of Public Health, there were 177 sleep-related infant deaths in Philadelphia from 2011 to 2015, with the death rate of black infants more than 3 times that of white infants. A large proportion of Philadelphia's sleep-related infant deaths were associated with modifiable risk factors, such as being put to sleep in an unsafe place (70%) and maternal smoking during pregnancy (40%). This Public Health Grand Rounds will discuss what is known about sleep-related infant deaths and activities in the Philadelphia community to educate parents and reduce these deaths.
ABOUT the Speakers & Topics:

Safe Sleep Advocacy: The Role of Birthing Hospitals & Pediatricians
Esther K. Chung, MD, MPH, Professor of Pediatrics, Medical Director, Newborn Nursery at Thomas Jefferson University Hospital; Director, Advocacy and Community Partnerships, Jefferson/Nemours Pediatric Residency Program
Sleep-Related Infant Deaths: Numbers from the Philadelphia Child Death Review Team
Roy Hoffman, MD, MPH, Medical Director, Fatality Review Program, Medical Examiner's Office, Philadelphia Department of Public Health

Same Room, Different Beds, We All Sleep Better: The Story Behind Safe Sleep Philly
Sara B. Kinsman, MD, PhD, Director, Maternal, Child and Family Health, Philadelphia Department of Public Health
Moderator: Eileen Tyrala, MD, FAAP, Professor, Pediatrics, Drexel University College of Medicine; Medical Director, Cribs for Kids®; Member, PAAAP Safe Sleep Committee
The Mütter Museum will not be open during this event.
This event is presented by The Section on Public Health and Preventive Medicine of The College of Physicians of Philadelphia in coordination with Philadelphia Department of Public Health and Thomas Skelton Harrison Foundation.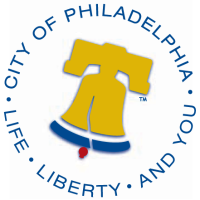 Questions? Email events@collegeofphysicians.org
Event registration is non-refundable, but is transferable.
*Image courtesy of the Safe to Sleep® campaign, for educational purposes only; Eunice Kennedy Shriver National Institute of Child Health and Human Development, http://safetosleep.nichd.nih.gov; Safe to Sleep® is a registered trademark of the USDHHS.
Date and Time
Location
The College of Physicians of Philadelphia
19 South 22nd Street
Philadelphia, PA 19103