Philadelphia Public Health Grand Rounds: Obesity and Its Prevention in Philadelphia

Wednesday, May 16, 2018 from 5:30 PM to 7:30 PM (EDT)
Event Details
Philadelphia Public Health Grand Rounds: Obesity and Its Prevention in Philadelphia
There is little disagreement that obesity is a serious problem in the U.S. However, solutions to prevent obesity are complex and often difficult to put into practice. This Public Health Grand Rounds will bring together experts from the local public health community to discuss how barriers to healthy eating and physical activity can lead to childhood, adolescent, and adult obesity. The discussion will focus on food, physical activity, and built environment policies to help decrease obesity and on the role of health care providers in preventing obesity. 
PANEL
Obesity in Philadelphia: Epidemiology and Drivers
Cheryl Bettigole, MD, MPH
Director, Division of Chronic Disease Prevention -- Get Healthy Philly, Philadelphia Department of Public Health
The Influence of the Philadelphia Beverage Tax
Christina A. Roberto, PhD
Assistant Professor of Medical Ethics and Health Policy, University of Pennsylvania
Working at the Intersection of Food, Health, and Obesity Prevention: Population Health in Action
Chinwe R. Onyekere, MPH
Associate Administrator, Lankenau Medical Center and System Administrator of Graduate Medical Education, Main Line Health
Students Run Philly Style: Believe in the Impossible
Heather McDanel, MPH
Founder, Amethyst Consulting and former Executive Director, Students Run Philly Style
---
 Cheryl Bettigole, MD, MPH, is the Director of Get Healthy Philly, the Division of Chronic Disease Prevention of the Philadelphia Department of Public Health. She is a board-certified family physician and has previously served as the Chief Medical Officer of Complete Care Health Network, a federally qualified community/migrant health center in southern New Jersey, and as a Family Physician and Clinical Director with Philadelphia's City Health Centers, where she saw patients for more than 12 years. Dr. Bettigole is also a Past-President of the National Physicians Alliance.
Chinwe R. Onyekere, MPH Ms. Onyekere's professional experience has provided her with the unique opportunity to develop a keen understanding of how to create and manage programs that have the potential for far-reaching impact on people's health, the quality of care they receive, and the systems that provide that care. In her current role as Associate Administrator at Lankenau Medical Center and System Administrator for Graduate Medical Education for Main Line Health, Ms. Onyekere is responsible for implementing innovative models for primary care, overseeing graduate medical education, as well as building relationships with community-based organizations.
 Ms. Onyekere received her MPH at Columbia University's Mailman School of Public Health, a Certificate in Business Essentials from Wharton School of Business at University of Pennsylvania, and her undergraduate degree from Wellesley College. Ms. Onyekere was awarded the 2015 Forum Award for Emerging Women Leaders by The Forum of Executive Women.
 Ms. Onyekere currently serves on the board for Maternity Care Coalition, an organization dedicated to improving maternal and child health and wellbeing. She also serves as the Vice Chair of the board for HealthSpark Foundation, a health foundation that invests in programs and agencies that will improve the health of Montgomery County residents.
Heather McDanel, MPH, is the founder of Amethyst Consulting, an advisory company focusing on organizations in transition. An entrepreneurial thinker with 20 years of experience as a non-profit leader, Heather has launched several local, regional, and nationwide initiatives. Heather also serves as the Leadership Consultant with the Independence Foundation. In this role she oversees the peer learning initiatives of the Foundation, and facilitates the Conversations About Change Cohort comprised of executive directors, board chairs and rising leaders of grantee organizations.
 Until May 2016, Heather was the Founder and Executive Director of Students Run Philly Style, one of the largest youth movements in Philadelphia. In this role, she created a public health initiative that empowered teenagers from every zip code in Philadelphia to push themselves further than they imagined, with the ultimate goal of running a marathon. During Heather's 12-year tenure, the organization grew to serve more than 1,000 students annually at 55 schools and community centers.
 Expanding upon her work in Philadelphia, Heather created a national network of similar organizations throughout the country. She was recently selected for a U.S. State Department-funded initiative to mentor a rising leader at a youth-focused sport-for-social change organization in Brazil.
 Heather holds a BA in Biology from Bloomsburg University and an MPH from Temple University. Heather has three children and lives in Merion Station, PA.
Christina A. Roberto, PhD, is an Assistant Professor of Medical Ethics & Health Policy at the Perelman School of Medicine at the University of Pennsylvania. She is a psychologist and epidemiologist whose research aims to identify and understand factors that promote unhealthy eating behaviors and design interventions to improve eating habits. Christina is Director of the Psychology of Eating And Consumer Health lab, or PEACH lab. In her work, she draws upon the fields of psychology, behavioral economics, epidemiology, and public health to answer research questions that can provide policymakers and institutions with science-based guidance.
David B. Sarwer, PhD, is Associate Dean for Research and Director of the Center for Obesity Research and Education at the Temple University College of Public Health. He also is Professor in the Department of Social and Behavioral Sciences. Dr. Sarwer's research is focused on the etiology and treatment of obesity. Much of his work has focused on the psychosocial and behavioral aspects of extreme obesity and bariatric surgery. His more recent work in this area has focused on the adaptation and delivery of weight loss treatments in specialized medical settings, including primary care, reproductive endocrinology, and oncology. Dr. Sarwer has published approximately 200 papers and book chapters based on his research and is currently Editor-in-Chief of the journal Obesity Science and Practice. Prior to coming to the Temple University College of Public Health, Dr. Sarwer was a Professor of Psychology in the Departments of Psychiatry and Surgery at the Perelman School of Medicine at the University of Pennsylvania.
---
The Mütter Museum will not be open during this event.
This event is presented by The Section on Public Health and Preventive Medicine of The College of Physicians of Philadelphia in coordination with Philadelphia Department of Public Health and Thomas Skelton Harrison Foundation.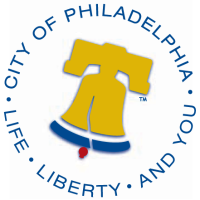 Questions? Email events@collegeofphysicians.org
Organizer
The College of Physicians of Philadelphia is the oldest medical society & the oldest steward of American Medicine, and is regarded as the "Birthplace of American Medicine"SM, offering insight into medicine's past, present and future.

Our specimens, book collections, archives, personal journals and ephemera are more relevant today than ever – attracting more visitors and users of our collections and facilities than ever before in our history.

Dedicated to advancing the cause of health while upholding the ideals and heritage of medicine, the College remains an unbiased community resource without allegiance to one healthsystem, a particular educational institution or industry.