Philadelphia Public Health Grand Rounds: Marijuana and the Public's Health
Description
P
hiladelphia Public Health Grand Rounds: Marijuana and the Public's Health
Topic: Marijuana
ABOUT the Event:
As Pennsylvania moves towards serious discussions about the legalization of marijuana, this event will bring together subject matter experts, community leaders, clinicians, researchers, public health advocates and policy makers for a multifaceted discussion on ways to address the needs of our community and city as a whole. The esteemed panel of experts will discuss how the marijuana legalization movement affects the social determinants of health, with a focus on marginalized groups and young people. The panel will discuss how to engage the community and advocate for racial and social justice appropriate responses to legalization, while balancing the challenges around youth access and injury prevention.
ABOUT THE SPEAKERS:
Moderator
Andrew M. Peterson, PharmD, PhD, FCPP
Clerk, Section on Public Health and Preventive Medicine
Executive Director, Substance Use Disorders Institute
Professor of Clinical Pharmacy and Health Policy
University of the Sciences in Philadelphia
Larry Krasner
District Attorney of Philadelphia

Jeffrey Hom, MD, MPH, FCPP
Policy Advisor, Office of the Health Commissioner
Philadelphia Department of Public Health
J. Cobb Scott, PhD
Assistant Professor of Psychiatry, Perelman School of Medicine, University of Pennsylvania
Co-Director, Neuropsychology Postdoctoral Residency, Crescenz VA Medical Center (Philadelphia)
Staff Psychologist, Crescenz VA Medical Center
Dewey Thomas
Director of Special Projects
Diasporic Alliance for Cannabis Opportunities (DACo)
Light refreshments created by Catering By Design provided after the lecture.
Registration is free, but all attendees must be pre-registered.
The Mütter Museum will not be open during this event.
This event is presented by The Section on Public Health and Preventive Medicine of The College of Physicians of Philadelphia in coordination with Philadelphia Department of Public Health with funding support from the Independence Foundation.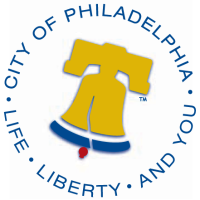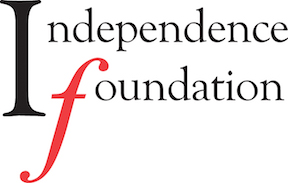 Questions? Email events@collegeofphysicians.org
ASL interpretation is available for any event upon request. Please contact Meredith Sellers msellers@collegeofphysicians.org to place a request for an ASL interpreter or for any other accessibility accommodations.
NOTE: By entering the event premises, you consent to photography, audio recording, video recording and its release, publication, exhibition, or reproduction to be used for news, promotional purposes, advertising, inclusion on websites, social media, or any other purpose by The College of Physicians/The Mütter Museum and its affiliates and representatives.