Philadelphia Public Health Grand Rounds: Gun Violence in Philadelphia: Actions and Solutions

Wednesday, February 28, 2018 from 5:30 PM to 7:30 PM (EST)
Event Details
Philadelphia Public Health Grand Rounds:
Gun Violence in Philadelphia: Actions and Solutions
Topic: Local public health officials, health-care providers, and community advocates come together to discuss the epidemiology of gun violence in Philadelphia, the effects it has on individuals, families, and communities, and innovative approaches to prevention.
Speakers:
Raynard Washington, PhD, MPH
Chief Epidemiologist, Philadelphia Department of Public Health
Shondell D. Revell, MSOL
Executive Director, Office of Violence Prevention, Criminal Justice Division, Office of the Managing Director, City of Philadelphia
Shira Goodman, JD
Executive Director, CeaseFirePA
Robert Reed, JD, MSc
Executive Deputy Attorney General for Public Engagement, Pennsylvania Office of the Attorney General
Moderator:
Joel A. Fein, MD, MPH
Professor, Pediatrics and Emergency Medicine, Perelman School of Medicine, University of Pennsylvania; Attending Physician, Emergency Department, The Children's Hospital of Philadelphia
The Mütter Museum will not be open during this event.
This event is presented by The Section on Public Health and Preventive Medicine of The College of Physicians of Philadelphia in coordination with Philadelphia Department of Public Health and Thomas Skelton Harrison Foundation.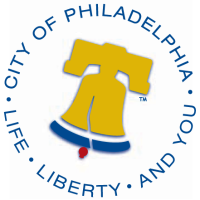 Photo Credit: Kristi Petrillo/The Declaration
Used with permission
Questions? Email events@collegeofphysicians.org
Organizer
The College of Physicians of Philadelphia is the oldest medical society & the oldest steward of American Medicine, and is regarded as the "Birthplace of American Medicine"SM, offering insight into medicine's past, present and future.

Our specimens, book collections, archives, personal journals and ephemera are more relevant today than ever – attracting more visitors and users of our collections and facilities than ever before in our history.

Dedicated to advancing the cause of health while upholding the ideals and heritage of medicine, the College remains an unbiased community resource without allegiance to one healthsystem, a particular educational institution or industry.