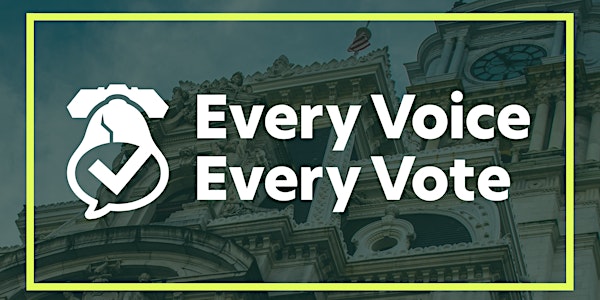 Philadelphia Mayoral Forum -- Gun Violence and Lawlessness
Candidate forum for the Mayoral race -- gun violence and lawlessness
By Philadelphia Crosstown Coalition
Date and time
Wednesday, April 12 · 7 - 9pm EDT
Location
Prince Film Theater 1412 Chestnut Street Philadelphia, PA 19102
About this event
This Mayoral Forum, the second presented by Crosstown, will focus solely on Lawlessness and Gun Violence. Hear how mayoral candidates plan to combat the gun violence epidemic, address lawlessness, and heal our communities. All major candidates have agreed to attend. The moderator is Chris Brennan, political writer, Clout, The Philadelphia Inquirer.
The Philadelphia Crosstown Coalition, representing civic RCOs across the City, is presenting this forum as part of the Lenfest Institute Every Voice Every Vote initiative, and in partnership with Center City Residents Association and Logan Square Neighborhood Association.
The Crosstown Coalition received a grant from the Lenfest Every Voice, Every Vote initiative to conduct two Mayoral forums. The other is on March 28, at Houston Hall, 3417 Spruce St.
We are committed to a structure where each candidate will answer every question so attendees can compare responses. These questions are shared with candidates in advance, as we are seeking thoughtful answers that specifically address the questions. There will be a series of YES/NO questions, not shared in advance. We will ask attendees to hold applause until the end, both for the sake of time and fairness to all candidates.
DOORS OPEN AT 6:15. Seats are first come, first serve, so come early.
About the organizer
The Philadelphia Crosstown Coalition (PCC) was founded in 2008 to ensure that community organizations had a voice during creation of the new Zoning Code, which became law in 2012. The concept of a Registered Community Organization was put forward by PCC to legalize the role of communities in the zoning review process. Subsequent PCC initiatives have included Property Tax-AVI education, Affordable Housing and quality of life concerns.
PCC is a PA non-partisan, non-profit corporation. Its members are dues-paying Registered Community Organization (RCO) in good standing with the City. Members send delegates to PCC meetings, held generally six times per year. PCC is directed by an elected board of volunteers who are delegates nominated by other delegates. Elections are held annually.
Generally, meetings are hosted by different civic members. Most meetings have a guest speaker, often an elected or appointed leader, invited to address specific and timely concerns. We also have working meetings where delegates exchange information; share expertise, best practices, and resources in tackling similar issues; and through power in numbers, agree to advocate around certain City-wide issues. Prospective RCO members are welcome to attend as guests