Philadelphia Infertility Empowerment Conference
Description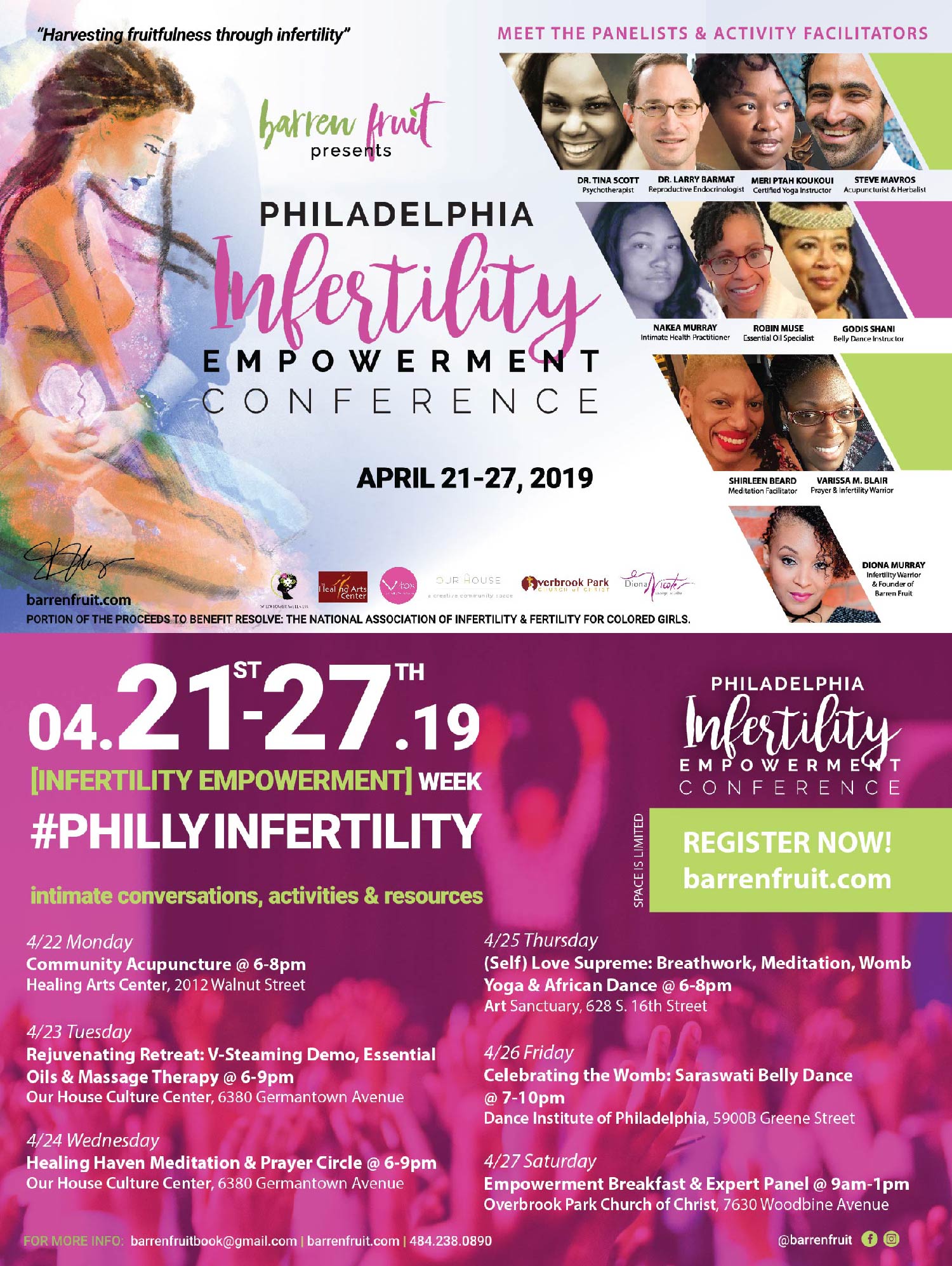 Barren Fruit presents the First Philadelphia Infertility Empowerment Conference!
Grab a loved one, come out, show support and let's show up for each other!
Join us as we bring awareness to the Tri-State area in an empowering way and help the many people that are plagued with Infertility find resources, inner peace and harvest their fruitfullness. According to the US Center for Disease Control and Prevention (CDC) 1 in 8 couples reported having trouble getting pregnant or sustaining pregnancy but nobody is really talking about it. When you are planning for a family nobody "plans" for this to happen. You are not alone! Whether you are having difficulty conceiving because of endometriosis, fibroids, ovarian cysts, damaged organs, etc or have experienced loss let's unite. You do not have to suffer in pain and silence. Love yourself enough to speak up, talk to the right experts and learn your options. You are your biggest advocate. Share your story, learn about resources, celebrate your womb and promote healthy living that can change your life.
Don't miss an unforgettable week of convening circles, intimate conversations, resources and activities ending with an Empowerment Breakfast and Expert Panel. Through activities such as yoga, belly dancing, meditation, prayer, vaginal steaming and aromatherapy we will promote a sense of wellness about fertility and the importance of a healthy mind, spirit and womb.
You or somebody you know can benefit from this empowering week. Please share with friends and loved ones and follow us @barrenfruit in Instagram and Facebook and Visit barrenfruit.com for more info.
Meet our Special Guests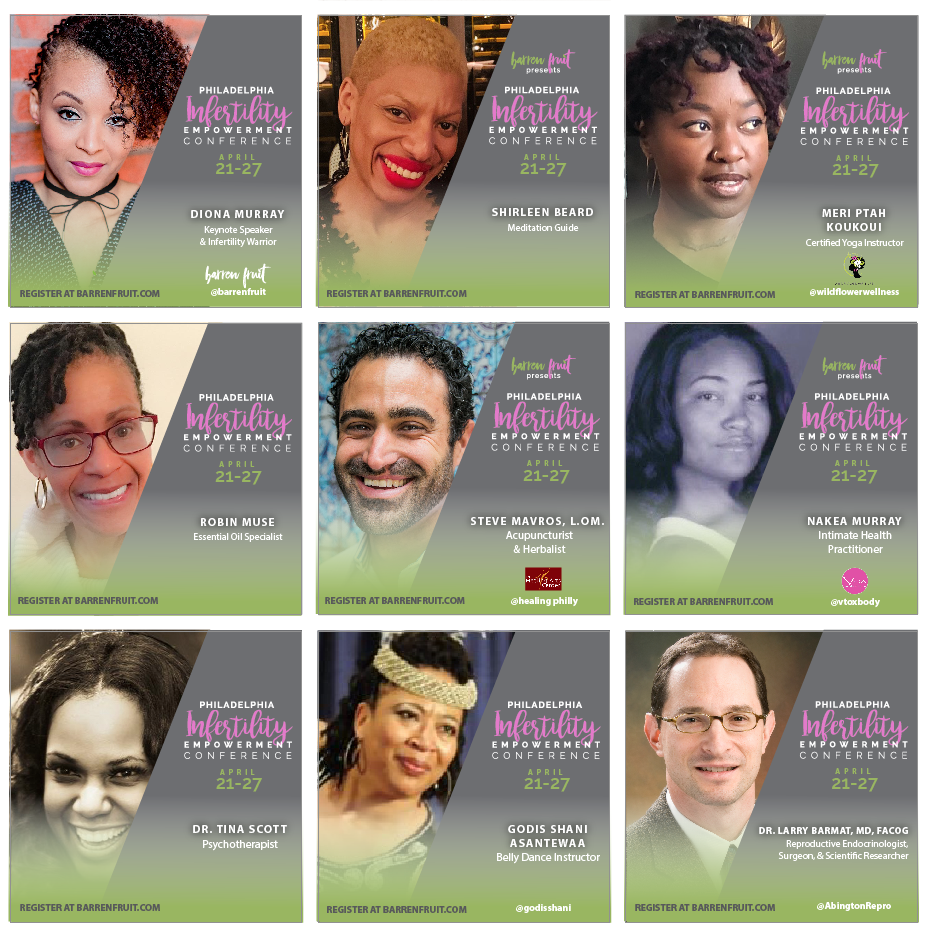 Contact info@dionanicole.com if you are interested in a complimentary press pass, volunteering, sponsoring or being a vendor.
Get more information about our event at www.barrenfruit.com or email us at barrenfruitbook@gmail.com
Find out more about National Infertility Awareness Week at: www.infertilityawareness.org.
Portion of proceeds will be donated to Resolve: The National Infertility Association and Fertility for Colored Girls